Oscar-winning actress Jodie Foster, 51, has married her girlfriend, photographer Alexandra Hedison, E! News reported on Wednesday. Few details were given about the wedding, which reportedly occurred over the Easter weekend.
Foster's sexuality made the news in 2013 when the actress accepted a lifetime achievement award at the Golden Globes and danced around the topic in an emotional acceptance speech.
Actress Jodie Foster has made onscreen and off-screen headlines as she progressed from child star to director and Oscar-winning actress.
In the speech, she first joked that she felt moved to declare something in public for the first time, then jokingly revealed only "I am ... single."

"This could have been a big coming-out speech tonight," she said. "I already did my coming out about a thousand years ago." In that speech, she thanked her "heroic co-parent, my ex-partner-in-love" Cydney Bernard, the woman with whom she had raised sons Charles and Christopher, whose father has never been named publicly.
According to Marc Malkin of E!, Foster and Hedison began dating last summer. Hedison, who once dated Ellen DeGeneres, is the daughter of David Hedison, who starred in the 1960s TV series "Voyage to the Bottom of the Sea" alongside Richard Basehart.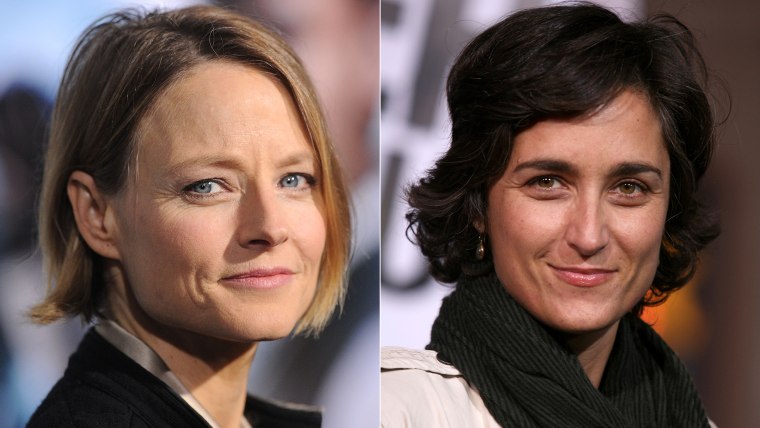 Hedison's photography has been shown internationally, and she is also an actress, with roles on "The L Word" and "L.A. Firefighters," among others.

Follow Gael Fashingbauer Cooper on Google+.