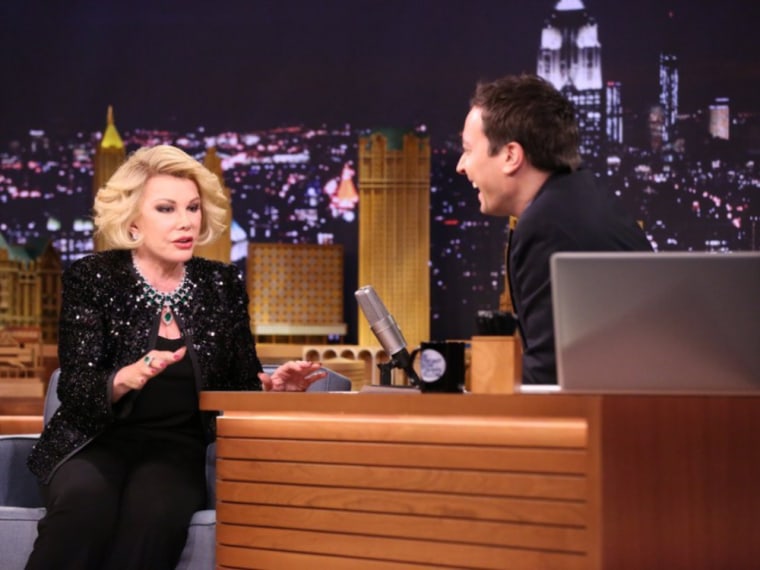 Joan Rivers was once a regular guest on "The Tonight Show" and the official go-to-gal back when Johnny Carson needed a break from his behind-the-desk duties. But 26 years ago, a falling out with Carson put an end to all of that, and the comedian hasn't had a seat on the set since — until now.

After making a brief appearance during a bit for Jimmy Fallon's debut as the new host of "The Tonight Show" back in February, Rivers actually sat down beside him Thursday night.
"I was banned for what was it ... 25, 26 years?" Rivers said of her estrangement from "Tonight," which started after she took on her own talk show much to Carson's disapproval.
Rivers said it was "very special" to be back on the show, and even took a moment to fondly remembered the old days, when she first appeared on the show in 1965.
"I had been working for eight years in Greenwich Village and nothing. And (Johnny) said — God bless him — 'You're going to be a star,'" Rivers recalled. "It changed my life."
Fallon shared a photo of Rivers and Carson together from those days, and it made Rivers reminisce … about her old body.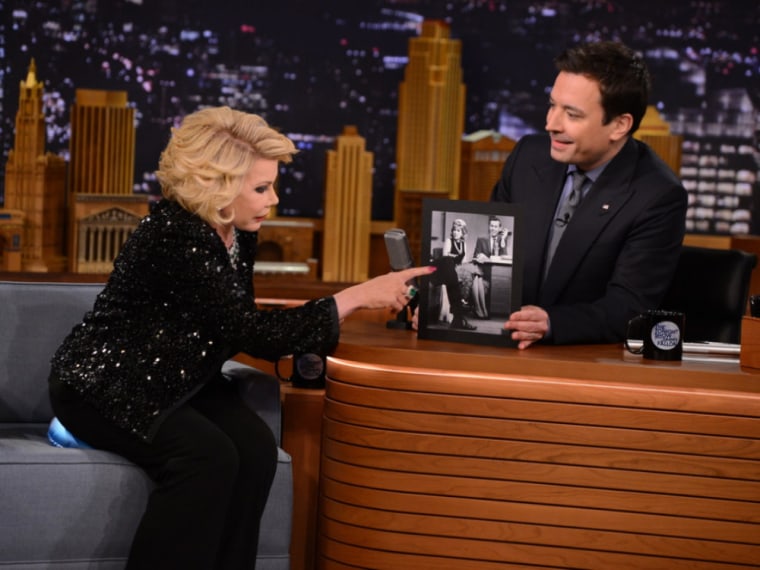 "My legs look good," she said. "The breasts are in the right place!"
Rivers had a lot to say about other parts of her body, but — ahem — you'll have to check out the clip for yourself for that not-so-safe-for-work talk. Rivers is back, but she certainly hasn't tamed her talk.
"We love you here," Fallon smiled.
"The Tonight Show" airs weeknights at 11:35 on NBC.