When is she getting married? Will she have children? Is she pregnant now? Those are the sort of questions that have followed Jennifer Aniston throughout her career. Now, in a sit down with TODAY's Carson Daly, she's responding to them — not with the answers, but with her take on the expectations that come with the questions.
Aniston says, "I don't have this sort of checklist of things that have to be done, and … if they're not checked, then I've failed some part of my feminism or my being a woman or my worth and my value as a woman." 

Here's more of what she revealed to Carson: 
On taking the Ice Bucket Challenge: "It just kept going...it just had all different levels of agony."


On taking darker film roles, like her new one in "Life of Crime": "I'm having a lot of fun, because I've been branching out and having fun playing different characters and hiding and going into … you know, some darker stuff. So I'm excited about it.


On her post-"Friends" career: "I kind of feel very grateful to my evolution and my history … I would never exchange it for anything."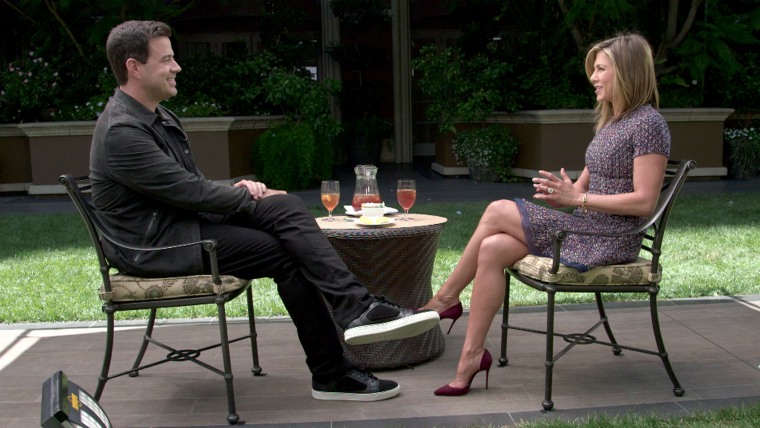 Nostalgia alert!
Want to see more from Aniston and a few of her "Friends"? Check out this blast from the past from a 1994 interview on TODAY: