Dude. 
Jeff Bridges paid tribute to his character in "The Big Lebowski" by bowling the ceremonial first pitch before a Los Angeles Dodgers game on Friday.
Bridges took the mound before the game against the Chicago Cubs wearing a white Dodgers jersey, blue jeans and his baseball glove on his head. The 64-year-old Oscar winner's long, grey head of hair was flowing as he wound up ... before proceeding to take several steps toward home plate and delivering the wrong kind of strike.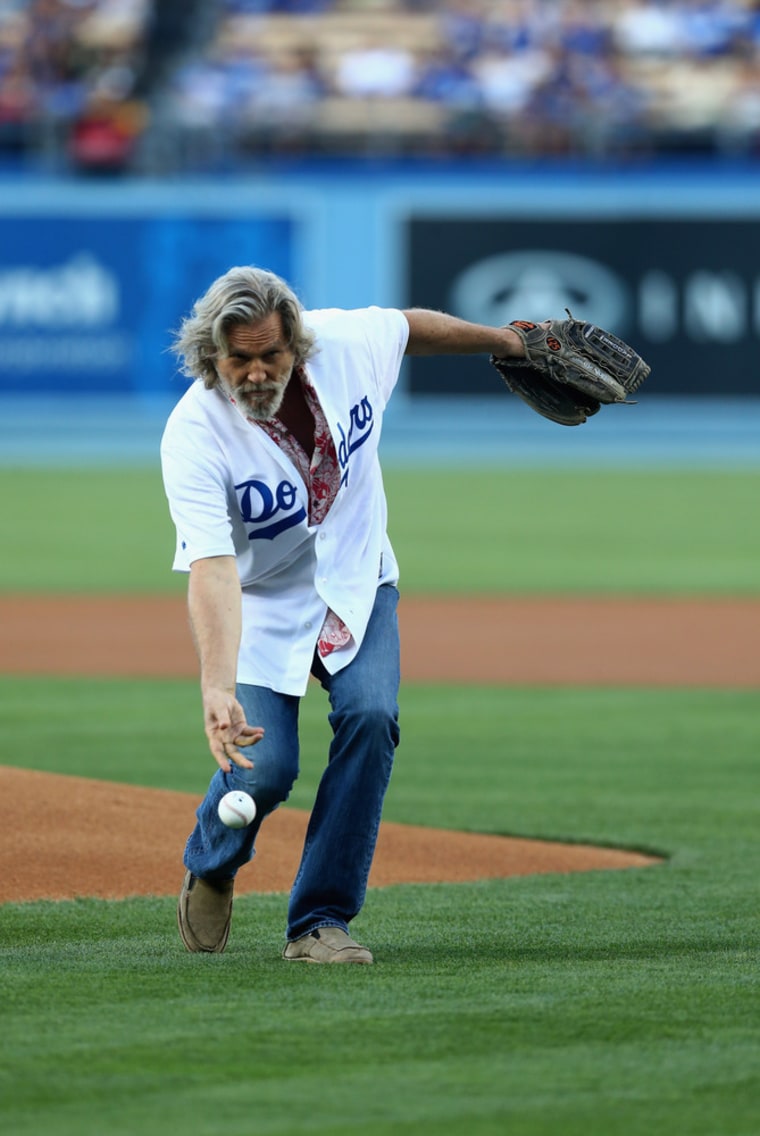 Bearded relief pitcher Brian Wilson, acting as catcher, tossed the ball back and demanded another pitch. The Dude delivered the next one in the proper style — it was high, of course — before happily running off the mound.
The 1998 film "The Big Lebowski" is a cult classic by the Coen brothers, and stars Bridges as Jeff "The Dude" Lebowski, a slacker with a love for white Russians and bowling who gets caught up in a case of mistaken identity.
Bridges' new film, "The Giver," opens on Aug. 15. 
Follow Kurt Schlosser on Google+