Actress Jean Stapleton, beloved for her role as Edith Bunker on the 1970s television series "All in the Family," died Friday at her home in New York City. She was 90.
Stapleton's family confirmed to NBC News that she died of natural causes. Her children Pamela Putch and John Putch wrote an obit in which they said their mother was surrounded by friends and her immediate family when she passed peacefully. They released a statement on Saturday.
"Being the children of a beloved Mother on Television means sharing the spirit of who JEAN STAPLETON was with her friends and fans. It is with great love and heavy hearts that we say farewell to our collective Mother, with a capital M. Her devotion to her craft and her family taught us all great life lessons. Thank you for the outpouring of love and respect. We appreciate it deeply. Sincerely yours, John Putch & Pamela Putch."
"All in the Family" ran from 1971-79 on CBS, and Stapleton played the better-half to the bigoted Archie Bunker, played by actor Carol O'Connor. O'Connor died in 2001 at age 76.
The Norman Lear-produced show was a top-rated success and broke ground by dealing with controversial subject matter related to social and political issues. Stapleton's Edith provided the naive counterpoint to Archie's caustic commentary, and he often referred to her as a "dingbat" and told her to "stifle" it.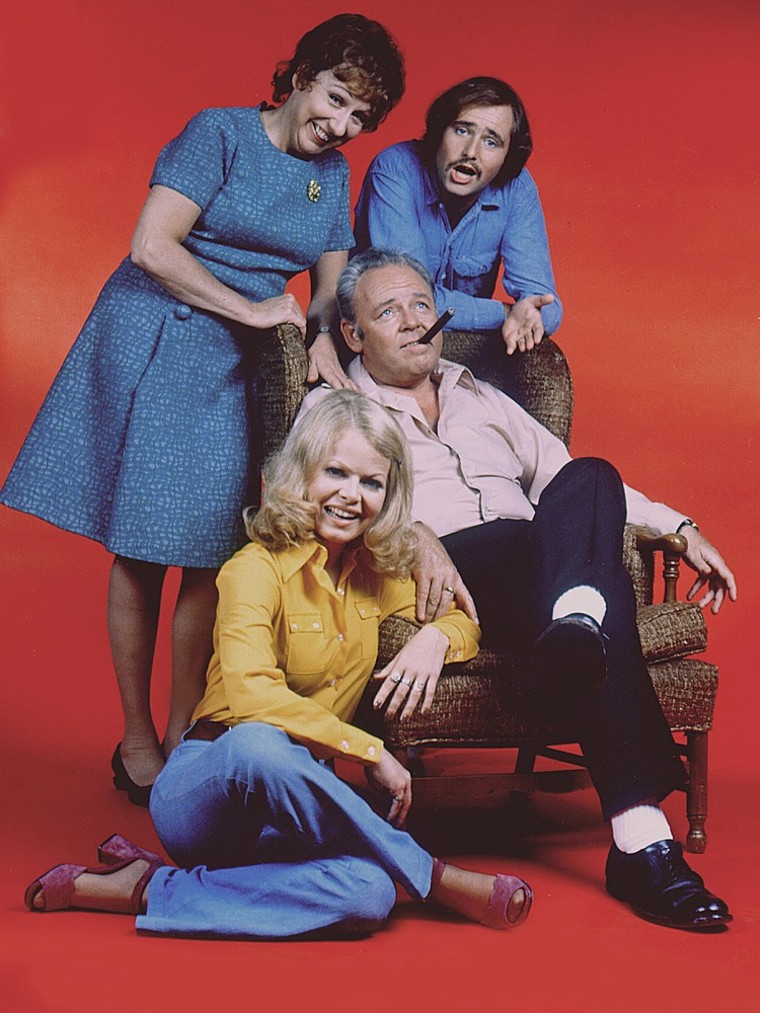 "There's nothing like humor to burst what seems to be an enormous problem," Stapleton, a three-time Emmy winner for her role, once said of the show. "Humor reduces it to nothing and wipes it out. That's what humor does. That was a great part of that show in terms of every issue, but especially bigotry. And you know you make fun of something, it reduces it to nothing."
Stapleton was born in Manhattan on Jan 19, 1923, to opera singer Marie Stapleton Murray and businessman Joseph Murray, according to her family's obit. She was inspired by her older brother Jack Murray and would later take her mother's maiden name as her stage name.
Stapleton made her professional stage debut in 1941 and her first Broadway appearance in the 1953 production, "In the Summer House." She enjoyed a long career in theater before and after "All in the Family." Reuters reports that in 1990, she received the Village Voice newspaper's Obie Award for her performances in Harold Pinter's plays "Mountain Language" and "The Birthday Party."
Her family obit reads, "In her own words she was an 'actress', not a celebrity."
Stapleton is survived by her two children. Her husband, William Putch, died in 1983.
Actors James Gandolfini, Annette Funicello and Cory Monteith are just three of the famous names we've lost in 2013.