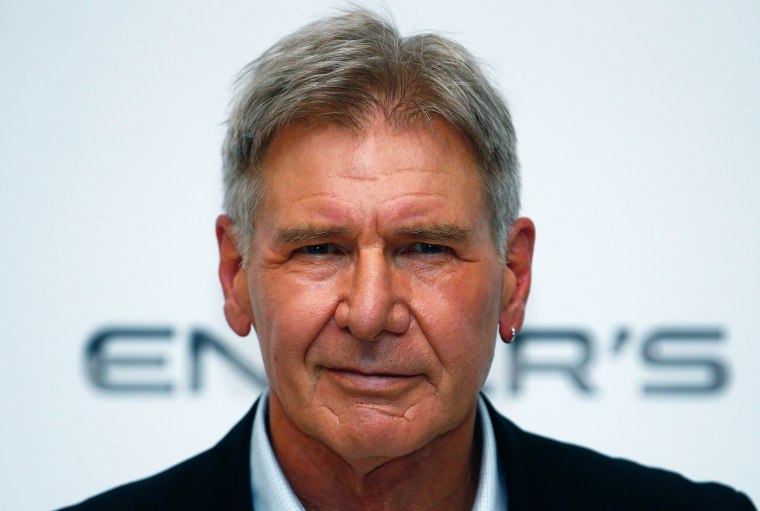 LOS ANGELES — Actor Harrison Ford has undergone surgery on his broken left leg that was injured in an accident on the set of "Star Wars: Episode VII," the publicist for the 71-year-old actor said in a statement on Thursday.
Disney, the studio behind the new "Star Wars" films, had said last week that Ford had hurt his ankle while filming at Pinewood Studios on the outskirts of London.
Ford's publicist, Ina Treciokas, said in the statement that Ford will begin rehabilitation shortly.
"He's doing well and looks forward to returning to work," Treciokas said.
Sign up for top Entertainment news direct to your inbox
Filming on the reboot of George Lucas' blockbuster "Star Wars" franchise will continue on schedule while Ford recovers.
The actor is reprising his role as Han Solo in "Star Wars: Episode VII," directed by J.J. Abrams and set for release in December 2015.
It is the first of at least three new films that will continue Lucas' saga after Disney purchased his production company, Lucasfilm, in 2012 for $4.05 billion.
The film will also have original "Star Wars" actors Carrie Fisher and Mark Hamill reprise their roles along with Ford. The film will star Oscar-winner Lupita Nyong'o, Andy Serkis, Adam Driver and Oscar Isaac.