Actor and director Harold Ramis, who delighted audiences in comedies such as "Ghostbusters" and "Stripes" and who was the first head writer on the groundbreaking "SCTV," died Monday at age 69, NBC News has confirmed.
Ramis died from complications related to auto-immune inflammatory vasculitis, a condition he had battled for the past four years, his talent agency said in a statement. United Talent Agency said that Ramis "passed away peacefully this morning surrounded by family and friends in his Chicago area home, where he and wife, Erica Mann Ramis, have lived since 1996."
The Chicago-born Ramis was as acclaimed a writer and director of comedies as he was an actor. He wrote four of the comedies listed on the American Film Institute's 100 Funniest Movies: "Ghostbusters," Groundhog Day," "National Lampoon's Animal House" and "Caddyshack." He also wrote "Meatballs," "Stripes," and "Back to School." His more recent films included Robert De Niro's "Analyze This" and its sequel "Analyze That," "The Ice Harvest," and the 2009 biblical comedy "Year One."
He joined Chicago's famed Second City improv comedy troupe in 1969 while working a day job as jokes editor at Playboy magazine. His first Hollywood hit was the 1978 blockbuster hit "National Lampoon's Animal House."
"It is impossible to overstate the personal and professional influence that Harold Ramis has had on all of us at The Second City," CEO and executive producer Andrew Alexander said in a statement. "He was a natural leader, a trusted friend and so generous with his own talent that he made everyone he ever worked with look like a genius. We are devastated to lose him so young, but we were all enriched by the years we did get to partake of his particular brilliance."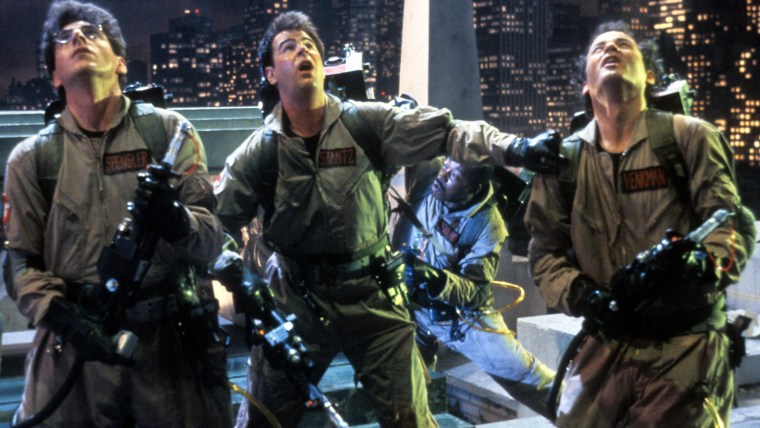 In a 2004 profile of Ramis, Tad Friend of the New Yorker wrote, " What Elvis did for rock and Eminem did for rap, Harold Ramis did for attitude: he mass-marketed the sixties to the seventies and eighties. He took his generation's anger and curiosity and laziness and woolly idealism and gave it a hyper-articulate voice. He wised it up."
Ramis won numerous awards for his work, including the American Comedy Award, the British Comedy Award, and the BAFTA award for screenwriting.
"Ghostbusters" co-star and co-writer Dan Aykroyd said in an email to Entertainment Weekly that he was "deeply saddened to hear of the passing of my brilliant, gifted, funny friend, co-writer/performer and teacher Harold Ramis. May he now get the answers he was always seeking."
And "Ghostbusters" director Ivan Reitman told the magazine that Ramis "possessed the most agile mind I've ever witnessed."
Fans and friends remembered Ramis on social media.
Ramis was married twice and is survived by wife Erica, two sons, Julian and Daniel, daughter Violet, and two grandchildren.