"Dumb and Dumber To," the sequel to the 1994 comedy starring Jim Carrey and Jeff Daniels, features a lovable dog up to the same old tricks. The furry Mutt Cutts van is featured in a new poster for the film.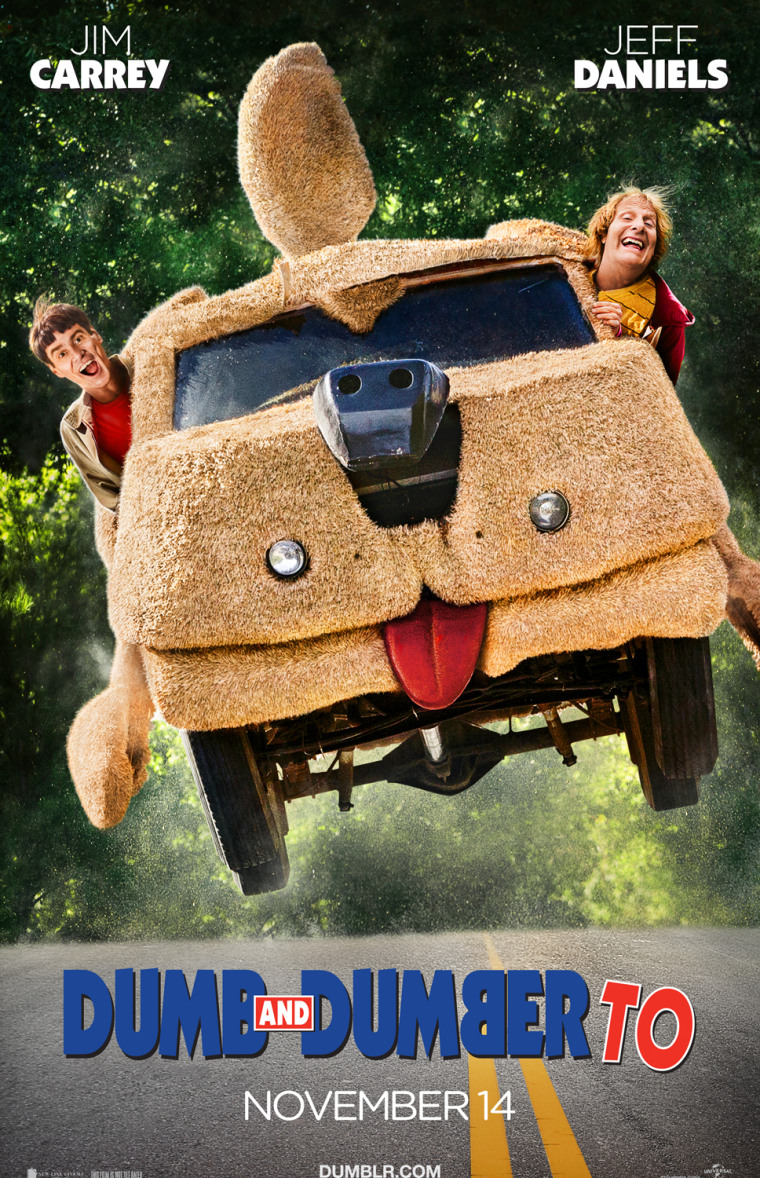 With its tail wagging and tongue flopping, the Mutts mobile is airborne in the poster. Lloyd Christmas (Carrey) and Harry Dunne (Daniels) wear their lovable and idiotic facial expressions as they hang from the van's windows.
The two stars will be on TODAY on Wednesday, and the Mutts van will be parked at Rockefeller Plaza.
A contest aims to find two winners who are "really cool people just like Harry and Lloyd" who want to drive the "shaggin' wagon" from New York City to the film's premiere in Los Angeles.

"Dumb and Dumber To" is scheduled to roll into theaters Nov. 14. Updates about the movie can be found in a variety of places, including Tumblr, Facebook, Instagram, and Twitter.

Follow Kurt Schlosser on Google+