Here's a story, of a lovely Brady. And a question: If you watched Mrs. Brady on TV when you were a kid, would you really want to date Mrs. Brady once you grew up? Wouldn't that seem like dating your own mom? Apparently that's not a problem for some men in their 40s, says Florence Henderson, 80, who of course played Carol Brady on the legendary 1970s sitcom, "The Brady Bunch."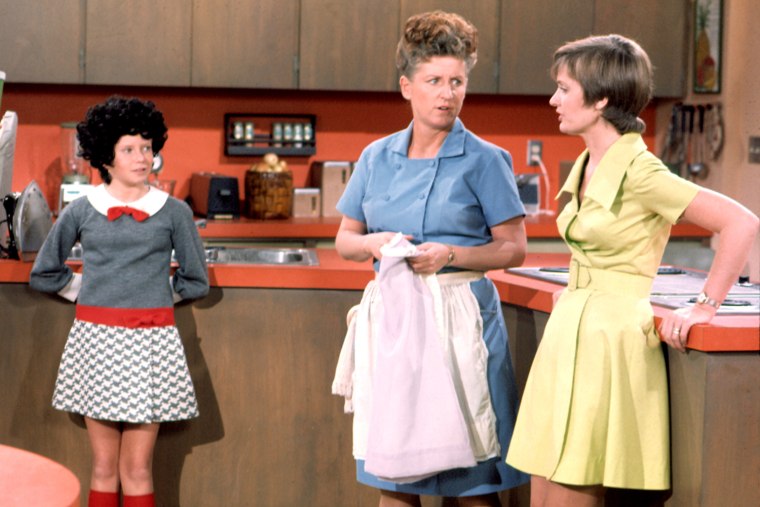 "I have a website and I get a lot of offers from guys in their 40s who'd love to date me," Henderson tells the new issue of Closer Weekly. Henderson, whose second husband died in 2002, calls their interest in her "sweet," and says she hopes to find "someone who laughs a lot, has fun and wants to enjoy going out and dancing."
You may recall that Barry Williams, who played teen heartthrob Greg Brady on the show, has said that he and Henderson went on a date back in the day. Henderson's website plays that down, saying "That whole thing with Barry got blown way out of proportion. I guess in a sense it was a date, because Barry thought it was. But of course, I had no idea that his intentions were to 'date' me. It has made for a good story though!"
But the older women-younger men trend crops up again on Henderson's website. She notes on her site that her favorite "Brady Bunch" episode is the one where middle son Peter pretended to be older in order to date an older woman. As the Bradys once sang, "when it's time to change..."
Follow Gael Fashingbauer Cooper on Google+.