The other day, I watched my brother Eric Hill go on a date on "The Bachelorette." He made sand castles on a California beach, then rode a helicopter to the top of a mountain to go snowboarding with his date. It was the perfect kind of day for him. He always loved going on adventures, jumping off cliffs. In April, he soared off one of those cliffs for the last time. He was sailing the skies in Utah when the fabric wing of his paraglider collapsed and sent him crashing into a mountainside. He died three days later from his injuries.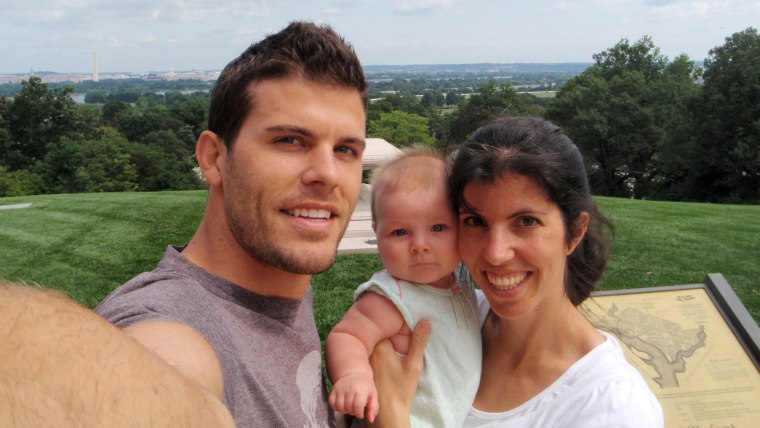 He had finished filming "The Bachelorette." But the show had to go on: It began airing in May. And so I have the unique opportunity to watch him live on, and watch the world get to know him.
In some ways, it's only fitting that he is defying death in this way. My brother always thought bigger and dreamed bigger than anyone I have ever known. At the time of his death, he was absorbed in a project to document his travels to every country in the world. He called it The Global Odyssey, and he had been to 51 countries for the project so far, although he had traveled to more than a hundred countries in his lifetime. He funded the project himself with some help from sponsors, and he lived among the locals whenever he could, sleeping in a Maasai hut in Africa, in a yurt in Mongolia, on the sands of Sudan.
People ask if it's difficult to watch him on the show, and I do get a little nervous until I see the handsome brother that I know and love. My family — my parents and my four other brothers — have all grown used to watching Eric onscreen. He always posted videos of his travels on his site and shared them with us on visits. We watched him ride camels in Egypt, go paragliding in Iceland and do handstands on the Great Wall. 

Wanderlust was in his blood. Our grandfather traveled from California to Connecticut with his kids in the 1960s, encouraging them to drink from a "for colored only" water fountain in the South for a poignant lesson not to discriminate. Our father hitchhiked the country for his college thesis. Eric always had that same curiosity, exploring every cliff, rock, and crevasse; as a kid, he got more stitches than any of us.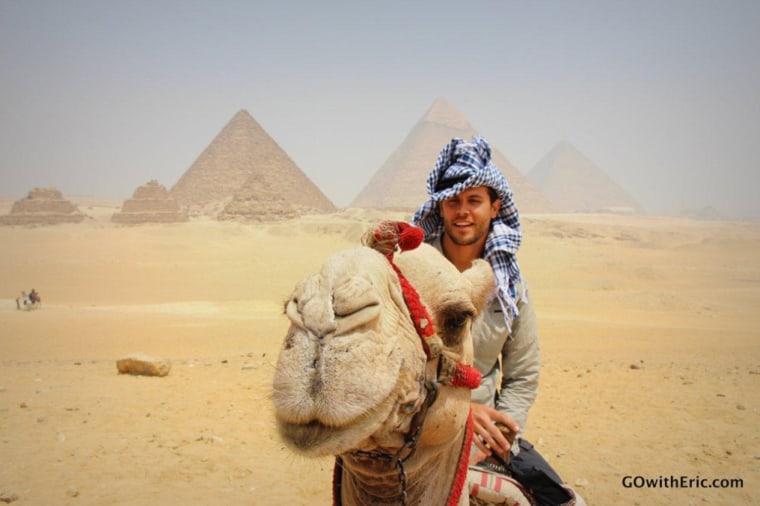 I don't own a TV, so I watch "The Bachelorette" with a good friend. I get a little tearful, but I know Eric would want his audience to enjoy the journey with him, and seeing him makes me smile. When he first met the woman at the heart of the show, Andi Dorfman, he brought her two little dolls that a child had given him in the Andes Mountains. Andi picked him for her first date of the show, and they talked about a harrowing trip to Syria and his desire to have children.
With a brother who was always adventuring, I often worried about him, sometimes waking in the middle of the night to text, "Hey Eric, are you OK?" He would send little notes back like this one from last May: "'I'm OK! I'm in the mountains of Burundi. A little piece of heaven in an otherwise rough country." My whole life, I had braced myself for a possible call bringing bad news. It came from my parents, who were on their way to visit me in Washington, D.C., when they heard about Eric's accident.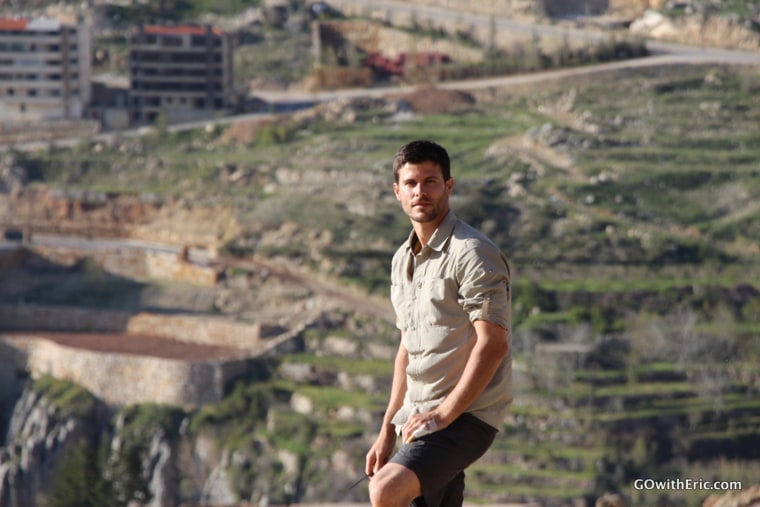 My family and I rushed to the hospital, where Eric lay in a coma for two more days. I just wanted to keep him — in any condition — but I understood that we had to let him go. At least I got to spend those precious last hours with him, to hold his hand, stroke his hair and tell him how much I loved him for the last time. I know he could feel our love; it permeated the room. Heaven felt so close, and we have a deep faith that we will see him again. Just before his accident, I had learned that I was pregnant with my fourth baby, and I like to think about how Eric will get to know my child before I will.
Today I'm remembering a time when Eric came to visit me a few years ago. I began to apologize that my house wasn't very exciting and that I mostly just stayed home and took care of my family. His response was simple and touching. He looked at me, perplexed, and said he didn't need adventure, he just wanted to be a part of my life because I'm his sister, and we love each other.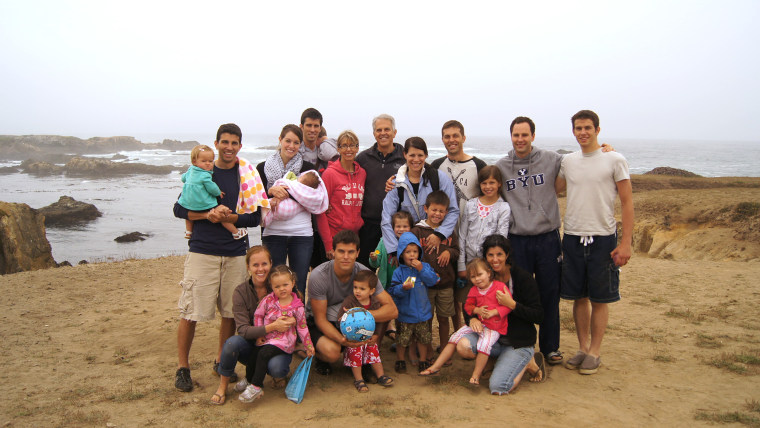 A day after his passing, my family went to the site where Eric fell from the sky. We watched the paragliders soaring overhead and imagined Eric enjoying his last flight. We remembered a man who had lived his life to the absolute fullest. The world was just not big enough for him. In the weeks since, we have set up a philanthropic foundation in his honor, LiveLikeEric.com. And I'll be watching him in his alternate reality Monday night.

Karen Tracy is a Washington, D.C. wife and mother of three with a fourth child on the way. She has a law degree from Brigham Young University Law School, has traveled to more than 15 countries, and lived in Argentina for 18 months as a missionary.
Abigail Pesta is an award-winning journalist who has lived and worked around the world, from London to Hong Kong. She has written for The Wall Street Journal, Cosmopolitan, The New York Times, Marie Claire and Newsweek.