"Downton Abbey" is known for its accurate and detailed portrayal of Britain in the 1920s. But in a promotional photo for the show's upcoming fifth season, it's a very modern blooper that's getting all the attention.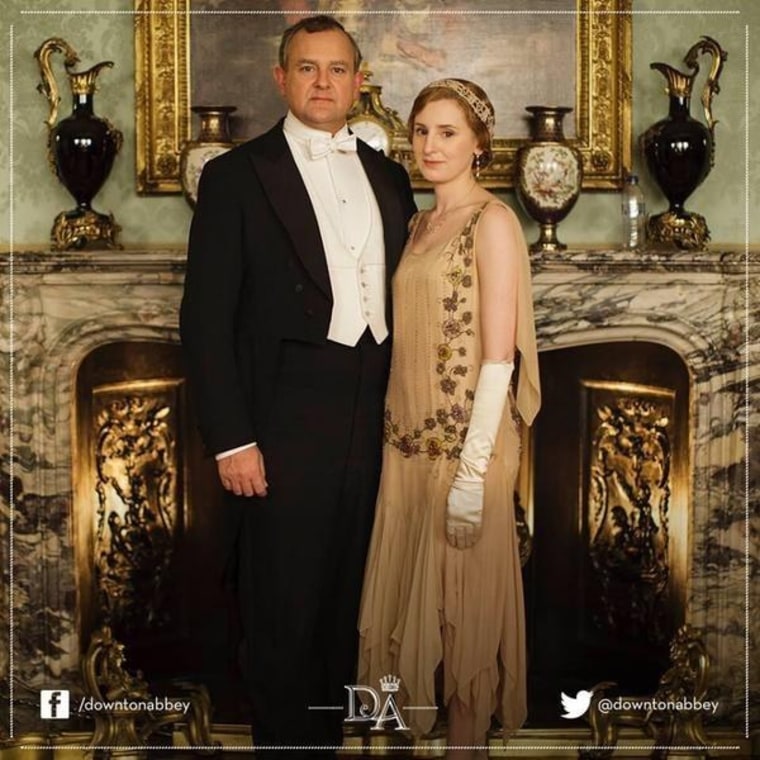 When the show shared a series of promotional photos on its Instagram and Facebook accounts on Thursday, viewers quickly noticed something starkly out of place in one of the images. On the mantel behind show stars Hugh Bonneville and Laura Carmichael sat a very 21st-century water bottle.
Photoshopped memes of the image quickly went viral. Internet wags hid their own modern gems in the image, meant to be set in 1924.
However, some are skeptical that the "blooper" wasn't a mistake at all, but instead a PR attempt to get extra buzz around the photos.