It's been a year of celebrity impersonations in TV and movies -- some good, some bad. Say what you will about Ashton Kutcher as Apple mogul Steve Jobs in "Jobs," but the "That 70s Show" star sure looked like him. And the jury is still out on whether Naomi Watts can pull off the role of Diana, Princess of Wales, in the upcoming film "Diana."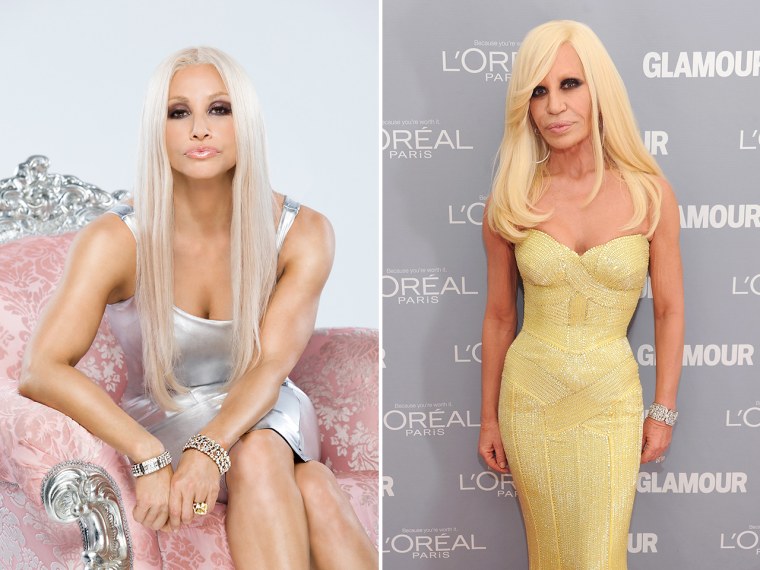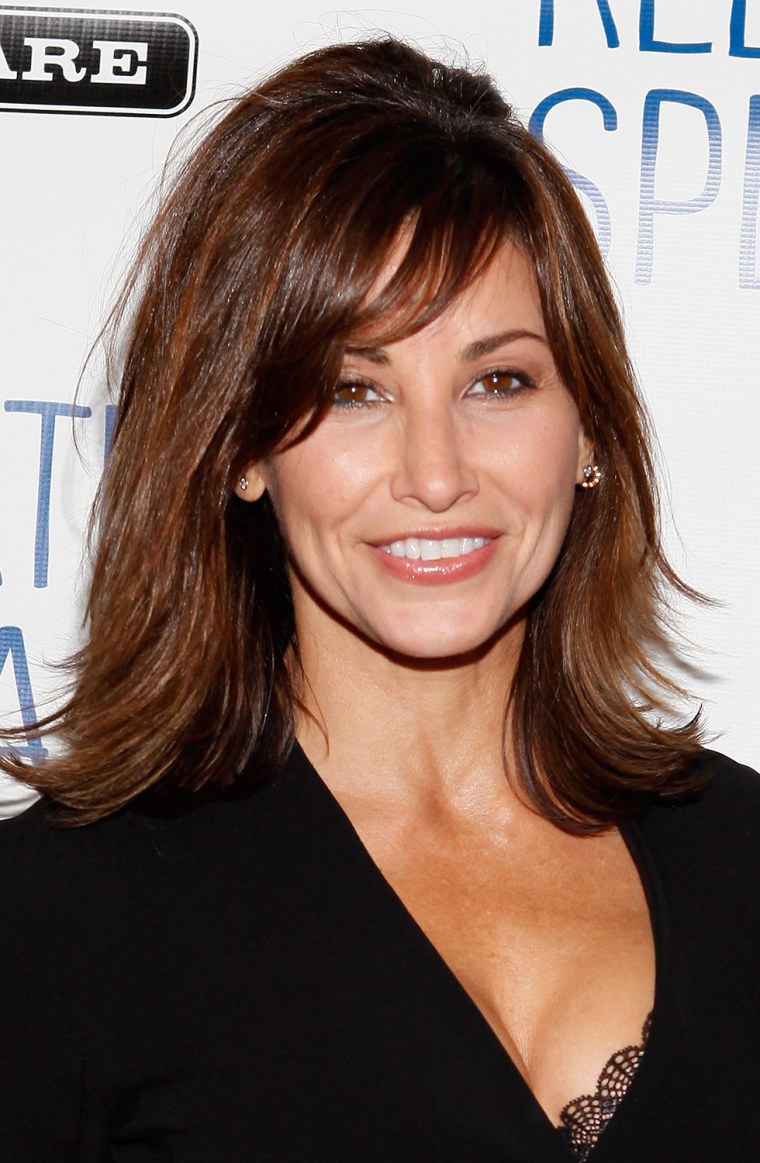 The latest lookalike attempt comes from actress Gina Gershon, who plays fashion designer Donatella Versace in the upcoming Lifetime movie, "House of Versace." Gershon has some experience getting inside the flamboyant Versace's skin, as the character she played on "Ugly Betty," Fabia, was a parody of Versace.
Gershon is normally a brunette, but she told the New York Post that the blonde wig wasn't the only item that helped her transform into Versace. In addition to plenty of Donatella-style makeup, the paper reports that Gershon wore cotton under her upper lips to give her the designer's pouty expression.
"It's movie magic — a little tape and glue," she told the Post. "(Versace's) physicality is so different from mine; the way she stands and walks and speaks."
The movie, which airs on Lifetime Oct. 5, is based on the book "House of Versace: The Untold Story of Genius, Murder and Survival," and features iconic bombshell Raquel Welch as Versace's aunt.