Shailene Woodley and Theo James worked opposite each other for weeks making the first of the "Divergent" films, but they clearly aren't weary of each others' faces yet.
During a chat on TODAY Wednesday, Savannah Guthrie pulled out several magazines featuring the film's two stars. The covers elicited chuckles until The Hollywood Reporter's cover of Woodley lounging provocatively came up.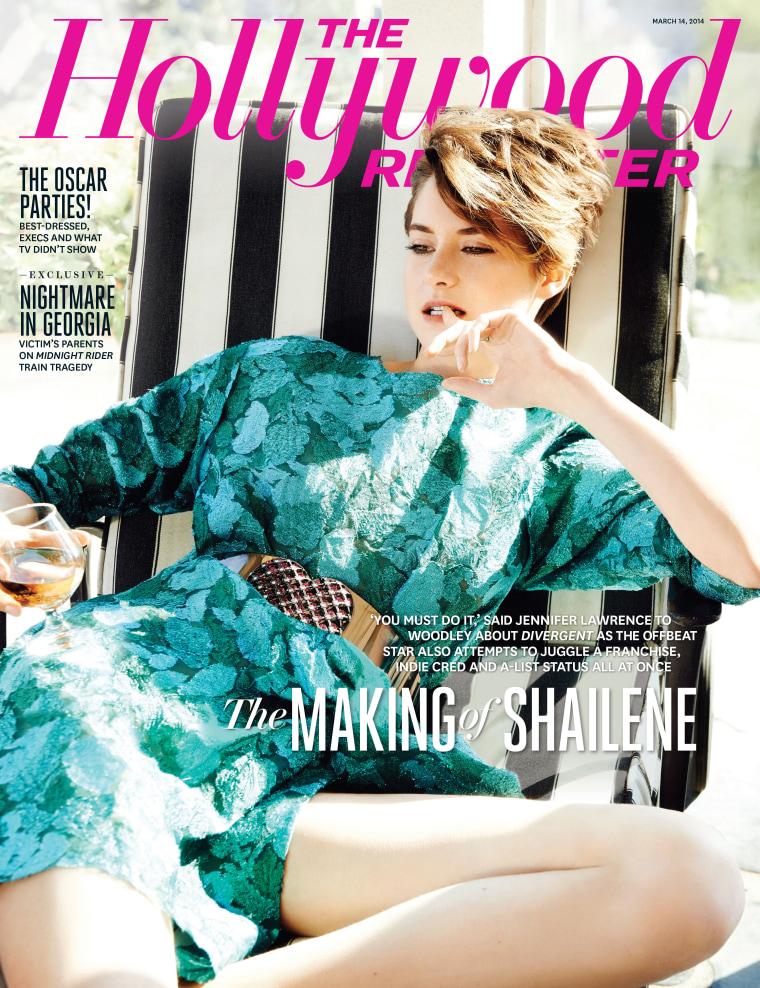 "I like that (one with you) biting your finger!" cried James, leaning forward excitedly. "God----! God----!"
"That's all Photoshopped," grinned Woodley.
With luck, that kind of chemistry will translate on the big screen, where big hopes and plans are in motion for the first film in a series based on popular young-adult books by Veronica Roth. Early projections for the film, Guthrie noted, suggest this new franchise could outstrip the "Twilight" series at the box office.
Woodley said she knew the series had a lot of fans before they began filming, but didn't pay attention to what readers might expect to see on screen. 
"I feel like if we tried to portray a character that everybody else wanted, it would have just been this mess of a human," the actress, who plays Beatrice, said. "When you're creating a movie, you're in the bubble of what that film is and you kind of forget that other people know about it."
That said, the duo worked hard to make their characters come to life, putting a lot of training and energy into their stunt work. It was difficult, said James (who plays Four), but "you get involved in it."
He added, "If you don't kind of finish a day of stunts with lots of bruises, you feel like you haven't done it right."
"Divergent" opens in theaters on March 21.