"Dallas Buyers Club" is the real-life story of a hard-living, homophobic, racist cowboy whose partying caught up with him when he was diagnosed with AIDS and given 30 days to live.
The year was 1985, when the disease was an immediate death sentence for most. But not for Ron Woodroof, a 35-year-old macho electrician so determined to live that he educated himself on anti-viral medications, pharmaceutical trials and FDA regulations, and spent seven years fighting for the right to access alternative medicines and treatments available in other countries. He formed an unlikely partnership with a transgender drug addict named Rayon who also had the disease, and together they obtained and sold medications on the black market and helped prolong the lives of many.
The movie, starring Matthew McConaughey as Ron and Jared Leto as Rayon, also features a quiet and subtle performance by Jennifer Garner as the doctor who becomes their friend and ally. Directed by Jean-Marc Vallée ("Café de Flore"), it was co-written by Craig Borten, who met Woodroof a month before he died in 1992, and Melissa Wallack. 
Stripped down visually -- Vallée used only natural light throughout the film -- "Dallas Buyers Club" grips the audience from its first scene, a rodeo-side orgy, and never lets go. Here are the other reasons the film is certain to attract a few Oscar nominations come January.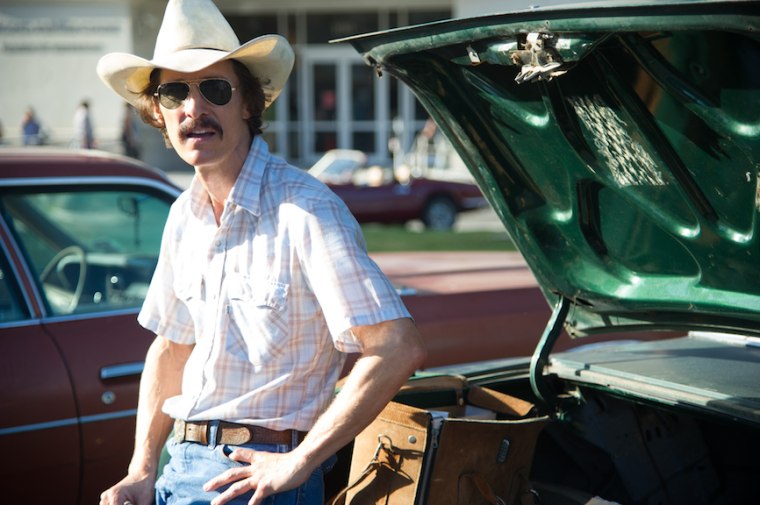 Matthew McConaughey's career-defining role
After years of seducing theater-goers with his movie-star looks and romantic turns on the big screen, McConaughey has found a powerful second act playing anti-heroes in small films such as "Killer Joe," "The Paperboy," and "Mud." His work on "Dallas Buyers Club" is second to nothing he's ever done and will probably earn him his first Oscar nomination. His rendition of homophobic racist cowboy Ron Woodruff is spot-on: we hate him, as we are meant to, when we meet him. But eventually, just like Ron discovers empathy as he finds a home in the gay community he has shunned, we learn to laugh with Ron and feel compassion for his relentless will to live. The actor lost nearly 50 pounds for the part but that's not what makes us get lost in it: McConaughey's performance wins because it is both spare and harrowing.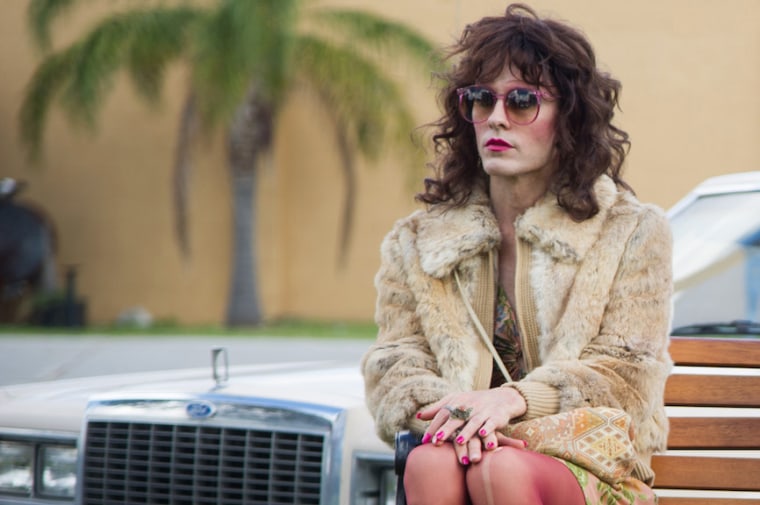 The transformation of Jared Leto
It's the stuff of legend now: Leto never broke out of character during the 25-day shoot in New Orleans. The front man for Thirty Seconds to Mars is unrecognizable as Rayon, a transsexual drug addict dying of AIDS who befriends Ron and helps him smuggle medications from other countries to sell on the Dallas black market. As stunning as McConaughey's appearance is in the film, it's virtually impossible to believe that it's Leto in the dress. Rayon's friendship with Ron makes the cowboy a better person; Leto's presence in the movie lends it its heart and will surely earn him an Oscar nomination. Leto is particularly poignant in a scene in which Rayon dresses in a men's suit to visit her dad and beg for money. The actor told the Los Angeles Times that the scene was "very emotional. The character work I did really helped me because I was quite concerned once I got rid of some of the armor — the nails, the eyelashes, the lipstick, the clothes, tights, heels, purse — that I would lose her. But it was wonderful to know she was there when I put on that suit. I felt like I was in drag for the first time in that suit."
'Dallas Buyers Club' is a true story, a triumph
The Academy loves history and stories about real people who struggle and triumph. This story will hit home with voters on many levels. It not only brings AIDS back into social consciousness, it also addresses some touchy subjects that are just as topical now: a broken medical system and the federal government's friendly relationship with pharmaceutical companies. And it does it all with an unlikely hero — a good old boy whose drinking, gambling and promiscuity in the '80s catches up with him and, for the first time in his life, gives him something real to live for.

America loves an underdog
Every award season, there is at least one movie that seems to come out of nowhere and shoots to the top. The Oscar-nominated "Beasts of the Southern Wild" emerged as that movie last year; "Dallas Buyers Club" is right on track to take its spot this year. The Academy is likely to reward the film (which only cost $5.5 million to make) with a spate of Oscar nominations; meanwhile, the movie-going public is already rewarding the film. In less than 3 weeks in a very limited run in theaters, it's already earned back more than $3 million of its budget, has a 95% rating on Rotten Tomatoes, and high praise from the nation's foremost film critics. If you participate in an office Oscar pool, you're going to want to keep an eye on this one.