Channing Tatum and wife Jenna Dewan-Tatum shared the first picture of their new baby girl, Everly, on Sunday.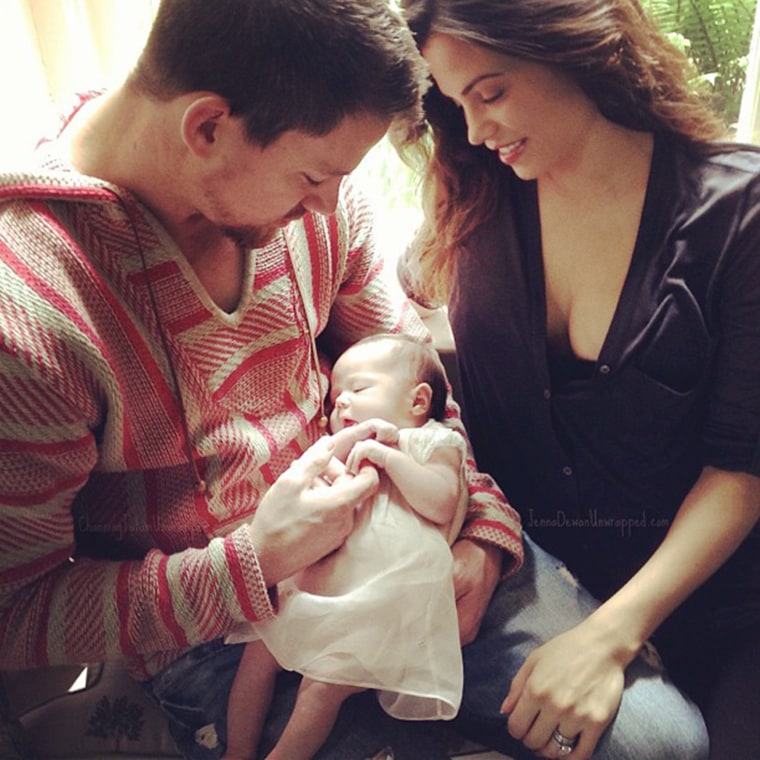 "First Father's Day with my girls!" the 33-year-old "Magic Mike" star wrote on Facebook. The image -- with more than 1.2 million "likes" -- shows the actor cradling his daughter as his wife looks on. Everly, who was born on May 31, is wearing a tiny white dress and attempting a grip on dad's index finger.
Dewan-Tatum, 32, also posted the image and said, "First Father's Day with our lil angel!"
Two days before posting the baby photo, Channing Tatum dropped a quote on his Facebook followers, attributed to the German inventor Frederick Koenig: "Happiness doesn't come as a result of getting something we don't have, but rather of recognizing and appreciating what we do have."
Looks like Father's Day was certainly the realization of the second part of that quote.