For nearly a year, fans' feelings about "Breaking Bad's" final return have ranged from wild anticipation to cold dread. After all, just eight episodes remain in what is arguably the greatest show ever produced for television.
If the suspense doesn't kill viewers first, audiences will finally see how this insane, impossible roller-coaster ride ends.
To make sure you appreciate every single moment of the midseason premiere — wherein the final moments will be even more shocking than last September's finale — here's a brief refresher (including hints at what will prove especially significant).
Bathroom reading
DEA chief Hank Schrader was literally caught with his pants down when he finally realized the true identity of Heisenberg, the ruthless drug kingpin who'd eluded the DEA at every turn. Yes, the Moby Dick to Hank's Ahab was none other than his mild-mannered brother-in-law, Walter White. While the former chemistry teacher chatted banally with his family beside the Whites' pool, Hank idly thumbed through a copy of Walt Whitman's "Leaves of Grass." The entire momentum of the series changed in the single moment when Hank immediately recognized the handwriting of its inscription — "To my other favorite W.W. It's an honour working with you. Fondly, G.B." — as belonging to Walt's murdered lab assistant, Gale Boetticher. Fans had a year to speculate about the repercussions, but nothing can possibly prepare viewers for how this will play out on Sunday's premiere.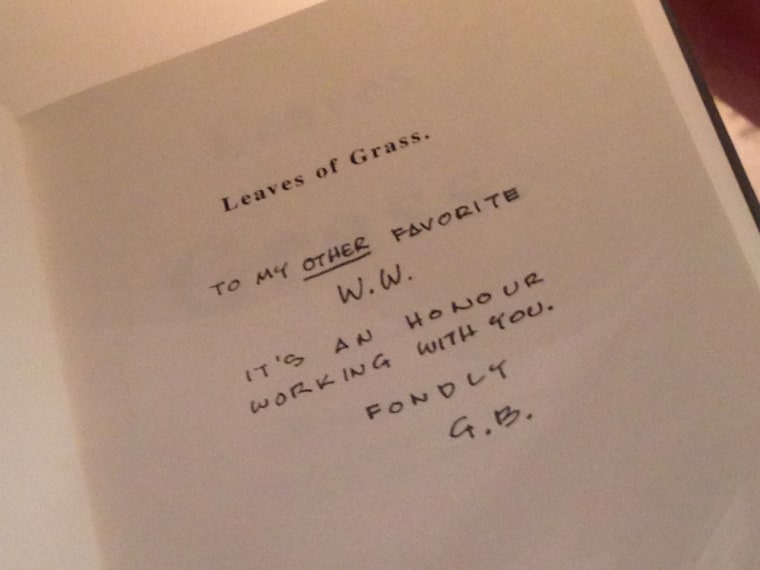 'I'm out'
In a reveal that every "Storage Wars" buyer dreams about, Skyler rolled up the door of her storage unit to show her husband how much bacon he was really bringing home. His international meth business had brought in so much money, in fact, that his number cruncher couldn't possibly launder their colossal cash stash (unless you count spraying it for silverfish). Since his original plans to provide a modest financial cushion for his family after his cancer diagnosis, Walt had metamorphosed into a cold-blooded killer driven by greed and power. Suddenly, the massive fortune convinced Walt to abandon his empire and put family first. (Or was his decision influenced by other factors, related to his secret MRI exam?)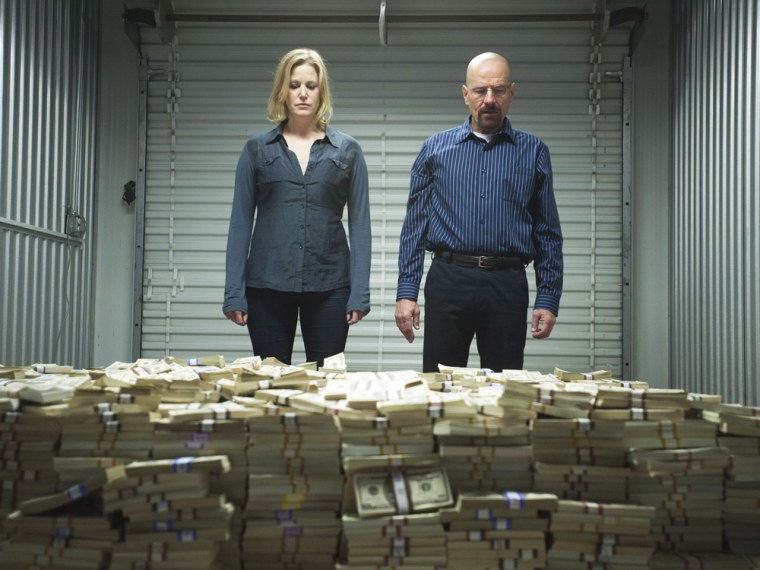 Mike, RIP
Admittedly, "rest in peace" is a wildly inaccurate description for how Saul Goodman's fixer ended up. He's not even resting in pieces, yo, thanks to Walt's solid-to-liquid lesson plan for his soulless student Todd. Vamonos Pest Control also orchestrated the extermination of all Mike's jailed associates, identified by Walt's very fidgety distributor, Lydia. Her disclosure saved her life, because Walt came prepared to poison her tea. The fact that he returns the ricin capsule to its hiding place behind an electrical wall outlet factors prominently in Sunday's opening sequence — which presumably is a flash-forward of the series finale.
Sole survivor
Jesse let himself believe that Mike voluntarily walked away (as opposed to becoming a Slurpee), but at some level he had to wonder whether Mr. White murdered his protector. With Mike gone, Jesse was alone — and terrified that Walt intended to kill him when he dropped by unannounced. Instead, Walt was there to deliver his payout — in two giant duffels resembling body bags. Jesse's relief was palpable — but only temporary. Skyler's equanimity and self-denial about the blood money is impossible for Jesse: Instead of Benjamin Franklin, he sees the faces of all their victims on every hundred-dollar bill.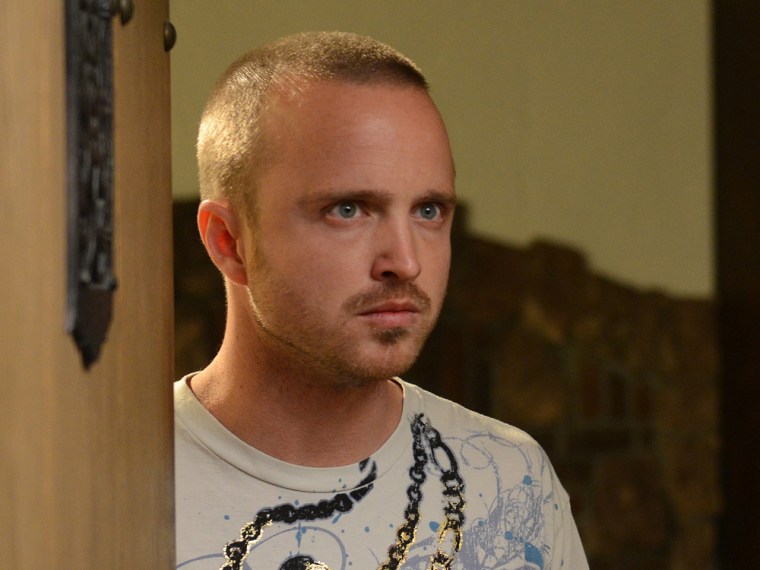 Haunting Jesse most, of course, is Gale — the innocent pawn whom Walt ordered him to kill. Will Gale exact revenge from beyond the grave, or will Jesse self-destruct first? Fans will find out in "Breaking Bad's" final eight episodes, premiering Sunday at 9 p.m. on AMC.