Country superstar Blake Shelton has a new album on the way, and TODAY exclusively revealed the title, cover art and release date on Friday morning.
Shelton's 11th studio album will be called "Bringing Back the Sunshine" and will be released on Warner Bros. Records on Sept. 30.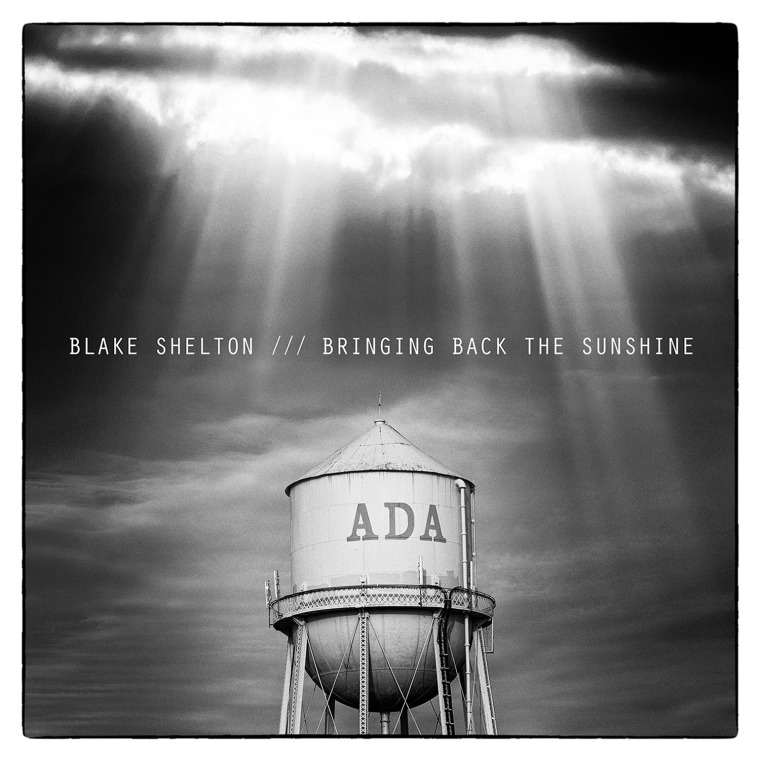 The black and white cover art features a water tower from Ada, Oklahoma, sitting beneath sun rays breaking through darkened skies. The 38-year-old Shelton was born in Ada in 1976.
Shelton, who is currently on his "Ten Times Crazier" tour and plays New York's Madison Square Garden on Friday, was nominated for three Grammy Awards last year. He is the reigning CMA Awards male vocalist of the year and he holds the record for most consecutive No. 1 singles on country radio with 12 in a row and 17 overall.
Shelton will also be back as a coach for season seven of NBC's popular singing competition "The Voice" on Sept. 22. Country quartet Little Big Town will advise Team Blake this season.
Follow Kurt Schlosser on Google+