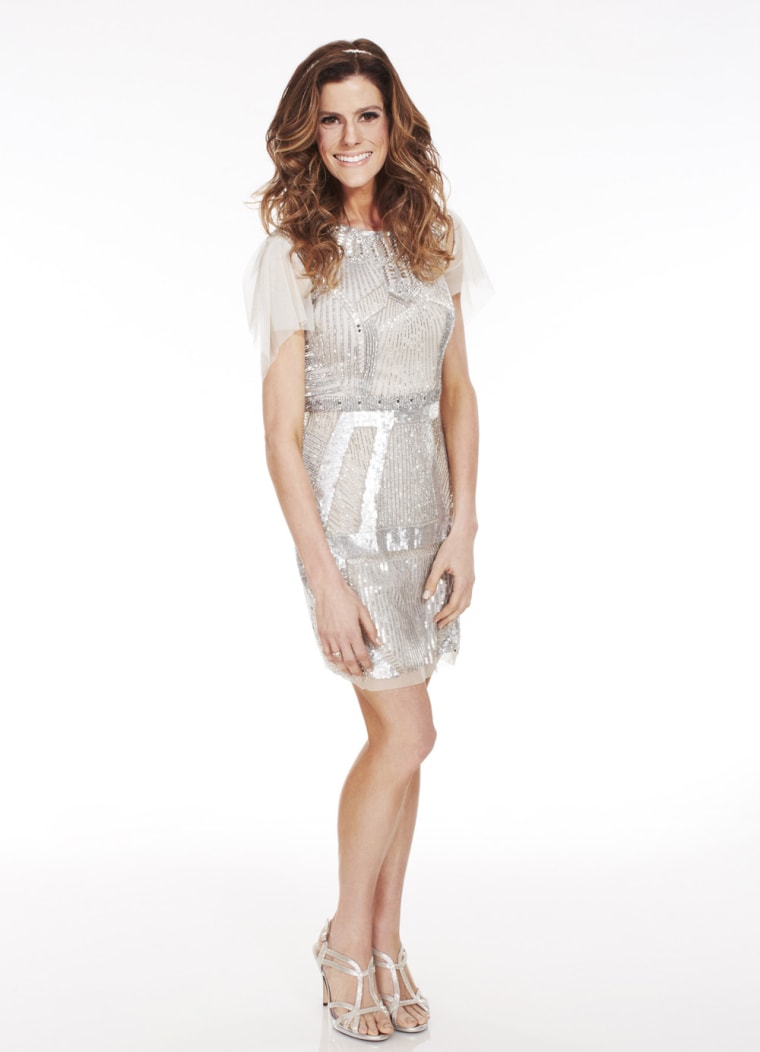 "The Biggest Loser" always delivers big results, but on the season 15 finale, the results weren't just big — they were record-breaking big.
Rachel Frederickson earned the grand prize of $250,000 after dropping a higher percentage of weight than any other player in the history of the show. Rachel started the competition weighing in at 260 pounds, and when she stepped on the "Loser" scales one last time on Tuesday night, she revealed a 59.62 percent drop in her total body weight, weighing in at just 105 pounds.
The 24-year-old beat out the previous record holder, Danny Cahill, who dropped 55.58 percent of his original weight in season eight.
But for Rachel, the competition wasn't about breaking records or having bragging rights. It wasn't even about that big cash win. She was in it for a personal victory.
"To move forward in this life and to know that I can take control and do anything I want — it's just, it's been amazing," she said.
Fellow finalist David Brown, who was barely recognizable without the beard or bulk he started the season with, took second place after dropping 222 pounds (54.28 percent) and weighing in at 187. And Bobby Saleem, who recently earned a place back in the competition after being ousted in week nine, nabbed third place with 188 pounds behind him (52.51 percent) and a final weight of 170.
After weeks of grueling workouts and big changes to their eating habits, the contestants of season 15 show off their fab new bodies.
Of course, Rachel wasn't the only big winner on "Loser." The contestants who got the boot before the finals competed for the title of at-home winner (and the $100,000 reward that came with it), and that went to Tumi Oguntala.
The 42-year-old had stiff competition from the likes of Marie Pearl, who lost 111 pounds (44.58 percent) and weighed in at 138, and from Craig Arrington, who at 223 is now 162 pounds (42.08 percent) lighter than when he started the competition. But in the end, they couldn't beat Tumi. She weighed 319 pounds when she arrived at "The Biggest Loser" ranch. She's now down 175 pounds (54.86 percent), and tips the scales at just 144 pounds.
And Tumi already has another challenge ahead of her.
"After this show, I'm looking forward to my first marathon," she told host Alison Sweeney.
In the end, all of the season 15 competitors considered themselves winners in a way, including the man known as the Velvet Teddy Bear, Ruben Studdard.
"This experience has been really amazing for me," he said before stepping on the scales. "It's given me a new confidence. I'm just really, really excited for what's about to happen for me. God is good."
Ruben started the season as the heaviest player on the ranch at 462, but he's since dropped 119 pounds (25.76 percent). To celebrate his success, and that of his fellow contestants, he performed his single, "Meant to Be," from his new album "Unconditional Love."
"We can be anything we want, if we just believe that we can be all that we're meant to be," he sang as a fitting tribute. 
Following the finale festivities, winner Rachel visited TODAY via satellite and spoke about her plans for her winnings — beyond the obvious expense of a new wardrobe.
"Save it and just use it for something really special," she said. "It's going to be a great life!"