Big Bird reaped a major publicity blitz following the presidential debate on Oct. 3, but a new portrait of the "Sesame Street" icon, concocted solely out of breakfast cereals, definitely marks the sweetest, crunchiest parody of the bunch.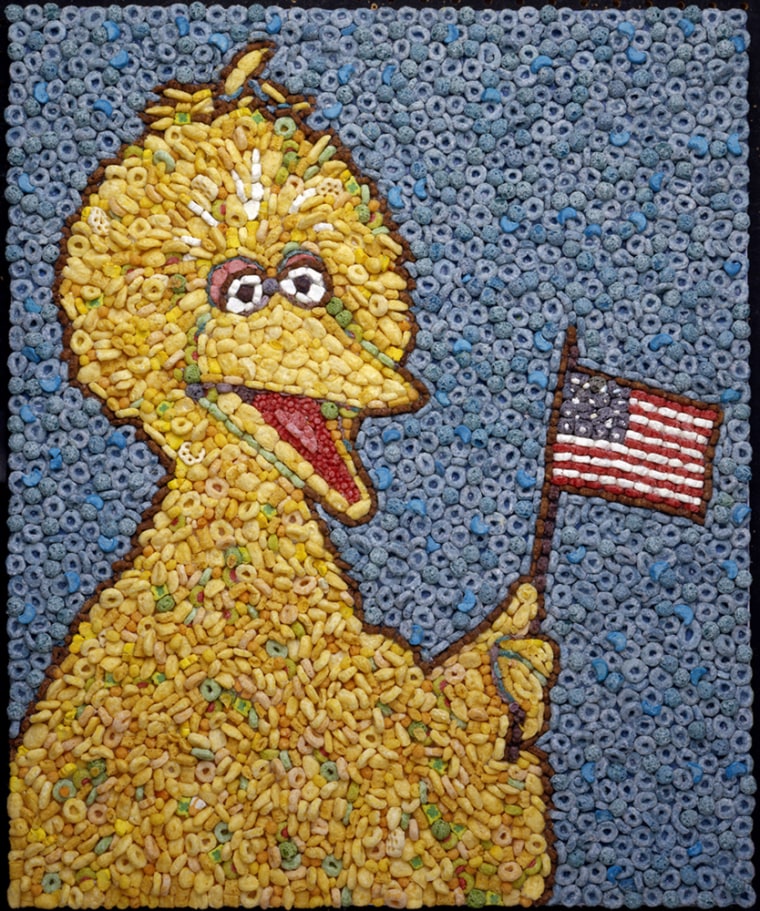 The artwork, created by San Francisco-based visual artist Jason Mecier, depicts Big Bird waving an American flag, and is made of assorted cereals, including Honeycomb, Fruit Loops, Fruity Pebbles, Cheerios, Lucky Charms and Cocoa Puffs. It's a decidedly sarcastic retort to Mitt Romney's suggestion the government cut funding from PBS.
"I don't think cheating our children on education is the right thing to do," Mecier told NBCNews.com about his reaction to the Republican candidate's remarks.
The artist spent 25 hours following the debate gluing cereal bits onto the canvas.
"Sugar cereals are colorful and nostalgic and something kids love," he says explaining that the picture now hangs on his friends' kitchen wall. "It will eventually disintegrate or get eaten by bugs!"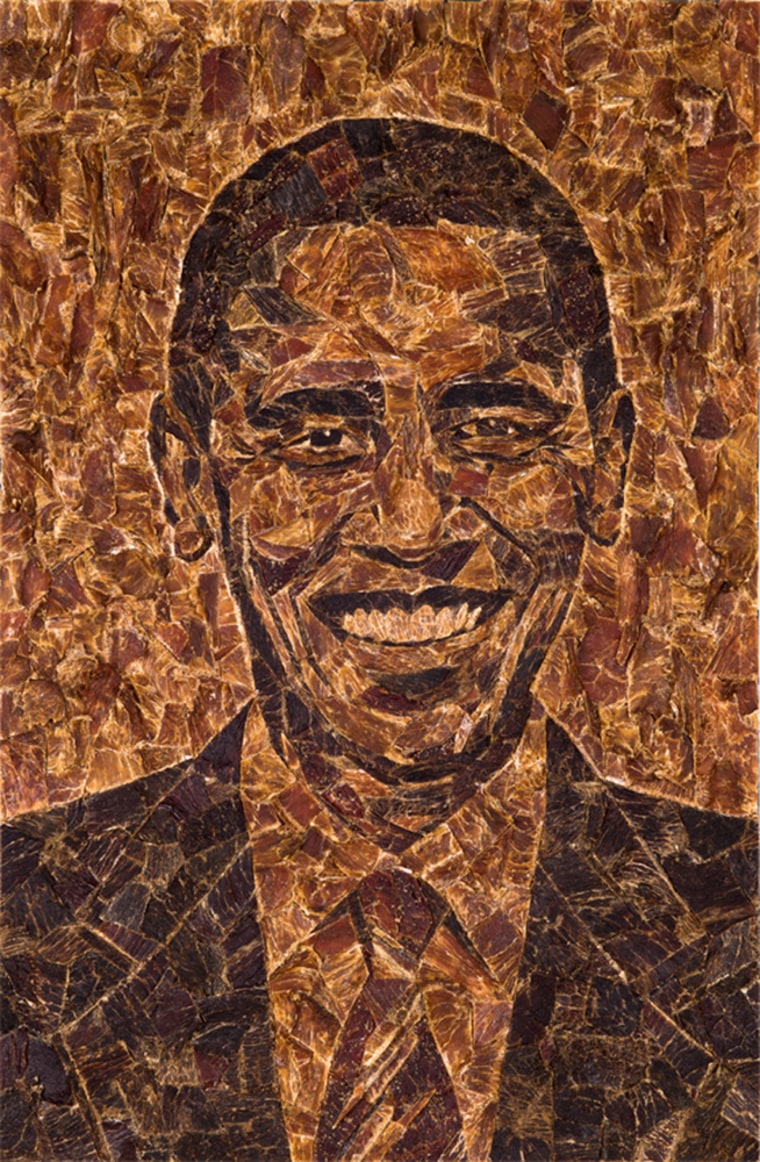 Mecier's edible interpretation of Big Bird is only the latest installment in his series of celebrity-inspired mosaics, some of which are produced with the stars' personal trash.
He recently fashioned images of both GOP presidential hopeful Mitt Romney and President Barack Obama, using beef jerky. He's also made Dolly Parton and the Spice Girls out of candy, Clint Eastwood out of household objects ranging from cell phones to dominos, Marilyn Manson out of yarn and "The Dukes of Hazzard" cast out of beans.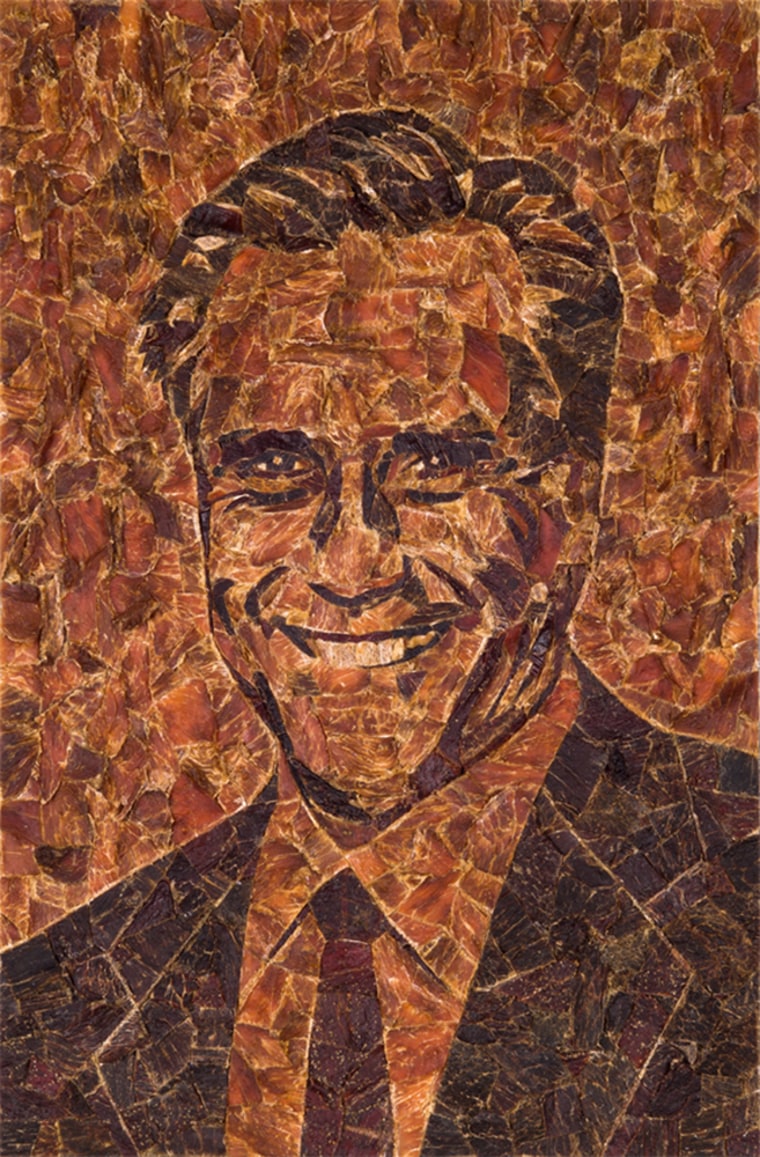 More controversial have been his works based on fallen figures,including Jon-Benet Ramsey made from children's shoes and deceased stars such as Whitney Houston, Michael Jackson, Heath Ledger and Amy Winehouse out of pills.
But Mecier, whose nickname is "The Macaroni Monet," says that there are no specific messages attached to his portraits.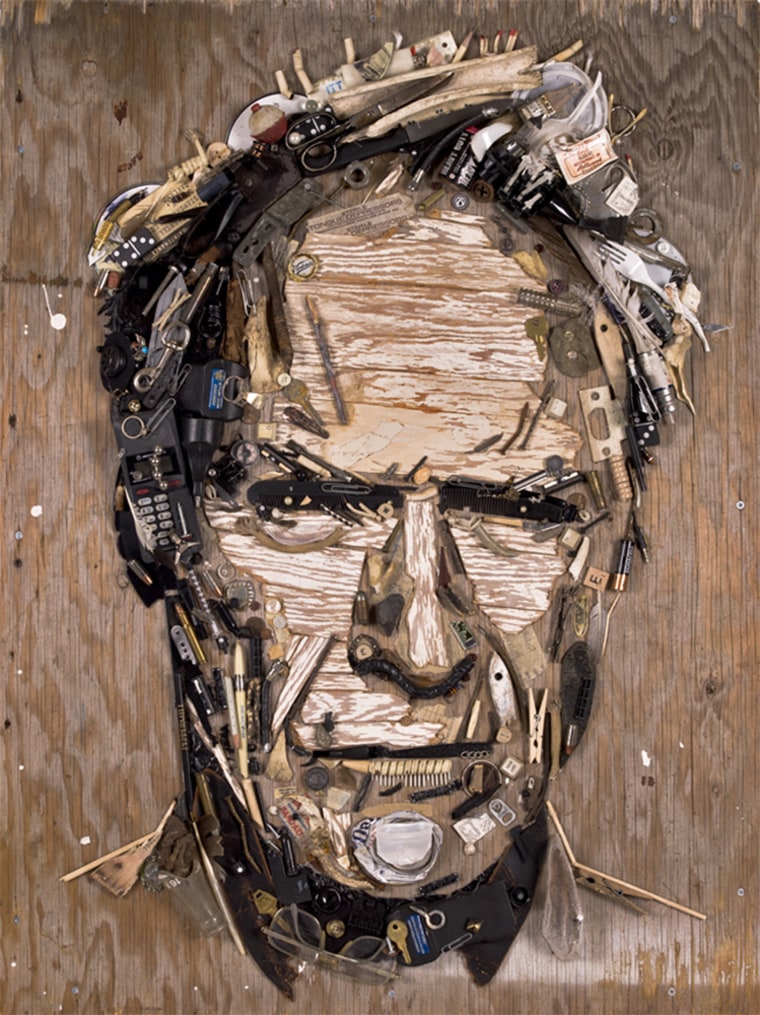 "I try to match each of my subjects with an appropriate medium," he commented. "I like people to get out of it whatever they want. They are open for interpretation."
Big Bird, not surprisingly, has been a hit; his most liked and shared photo on Facebook.
Marvel at artwork made from pennies, Oreo cookies, shoelaces, rubber bands, pumpkins, CT scans and — ummm — brightly colored vomit.
What do you think of the cereal art? Tell us on Facebook.
Related content: