Blue is growing like Ivy! Beyonce and Jay-Z's 15-month-old baby girl is quite the little toddler now, as evidenced by new photos out of Paris.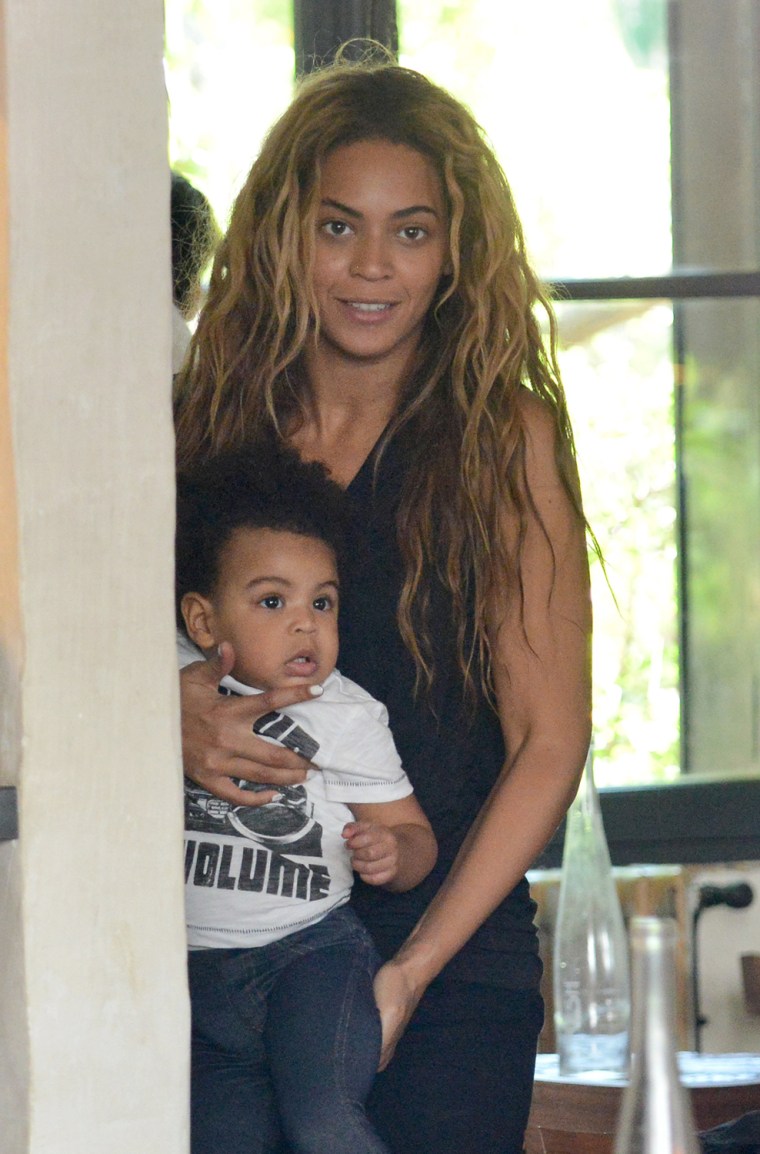 Blue and her parents stepped out for lunch on Thursday at the restaurant Szptime. The littlest Carter was wearing a Pump Up the Volume t-shirt and tiny blue jeans.
Beyonce is currently on her Mrs. Carter World Tour and it may well be the last world tour she embarks on as a mother of one. Beyonce recently told Shape magazine that she "absolutely" wants to have more kids. "I'll probably start after this tour. We'll see if it happens."
In the meantime, the singer is relishing motherhood. "I just adore being a mother, hearing her say Mama and call me when she needs something," she said in the Shape interview. "It makes me feel like I have a real purpose here. I enjoy all the things people warned me would be tough to handle."