A topless painting of actress Bea Arthur sold for $1.9 million at auction in New York on Wednesday night.
The 1991 painting by artist John Currin, called "Bea Arthur Naked," was expected to fetch as much as $2.5 million in the post-war and contemporary art sale at Christie's. It went to an anonymous bidder.
The actress, famous for her Emmy-winning roles in the 1970s and '80s television series "Maude" and "The Golden Girls," is depicted nude from the waist up with a simple gaze on her face. According to lot notes on the Christie's website, the work was derived from a photograph of the actress with clothes on.
(Editor's note: Keep scrolling down for a full view of the painting.)

"Currin mixes nostalgia with provocation," Christie's noted, and indeed, critics have been provoked by the artist in the past. Kim Levin of The Village Voice urged readers to "boycott this show" before an exhibition of the Currin's work in 1992. Before a one-man show at the Whitney Museum in 2003, Peter Schjeldahl wrote in The New Yorker that the Arthur portrait was part of Currin's "acrid fantasy portraits of menopausal women -- images suspended, in his words, 'between the object of desire and the object of loathing.'"
And the Arthur painting was still generating controversy 22 years after its creation. Editors at The Daily Beast were locked out of their own Facebook page Wednesday after posting the image -- a terms of service mix-up that's not supposed to apply to art.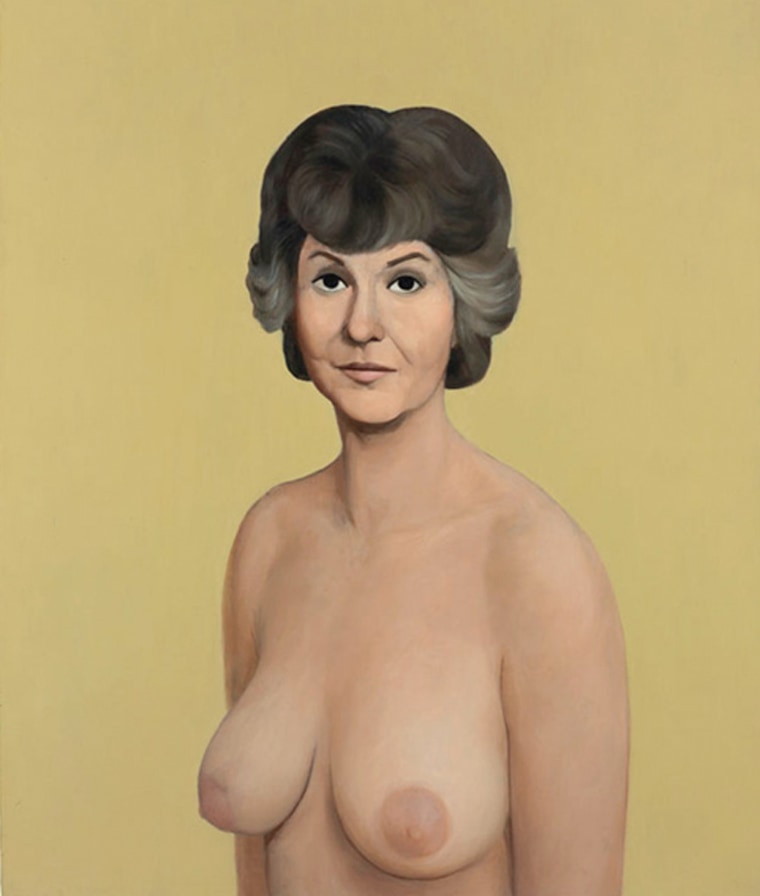 Whoever purchased the painting clearly sides with The New York Times, who in a 2011 feature called Currin "arguably the most successful and provocative painter of his generation."
In a prior interview referenced on the Christie's site, Arthur speculated about the portrait. "Maybe [Currin] was attracted to the feminist movement of the 1970s. Because of 'Maude,' I was the Joan of Arc of feminism. He certainly couldn't have done anything with Marlo Thomas of 'That Girl.'"
In the same Christie's notes, Currin says he always considered Arthur "more of a maternal figure than a feminist icon. I watched 'Maude' all the time when I was a kid. She's a genius. She's funny because she's so much smarter than everyone around her."
Arthur died of cancer in 2009 at age 86.