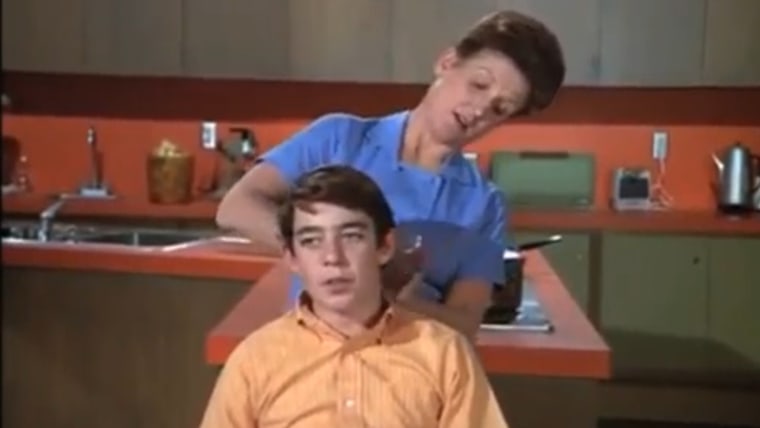 As fans know, Ann B. Davis' Alice on "The Brady Bunch" wasn't just a maid; she was a teacher of big lessons. But it turns out the actress, who died Sunday, was also a role model to the young actors on the show — particularly a teenaged Barry Williams.
"When she came on our set she was already a big star, having won a couple of Emmys," recalled Williams, who played eldest son Greg Brady, on TODAY Monday. "So I knew even as a young teenager she was someone I wanted to pay attention to."
He got a memorable lesson one day when he laughed while watching her rehearse backstage. "She turned and stopped the rehearsal — I guess I was interrupting her rhythm — and said, 'Barry, comedy is not funny!' and I was crushed. I thought I'd disappointed her," he recalled. "Later I snuck over to her and I said, 'What did you mean by "comedy is not funny"' and she said, 'Oh, I was just kidding with you.' Which was her sense of humor."
The Brady clan of actors, Williams said, stayed in touch over the years, and he described Davis as a "big part of the family" and "a wonderful, wonderful woman, a great friend." But one thing he did want to clear up: While Davis was as bighearted as Alice, she was her own person.
"Most people think of her as a really wonderful cook, but she didn't even know how to make meatloaf!" he revealed.
Williams wasn't the only famous fan of Davis, of course — celebrities and former co-stars have been tweeting their thoughts since Sunday:
Follow Randee Dawn on Google+.