Want to feel old? The 1990s were nearly a quarter-century ago. To kids today, that decade that once sounded so futuristic now seems dusty and antique. As co-author (with Brian Bellmont) of "The Totally Sweet '90s" (Perigee Books, available June 4), I've faced a lot of '90s nostalgia backlash. People don't want to believe that the decade of grunge and "Goosebumps" books, of The Spice Girls and "Saved By the Bell," is that far in our rearview mirrors.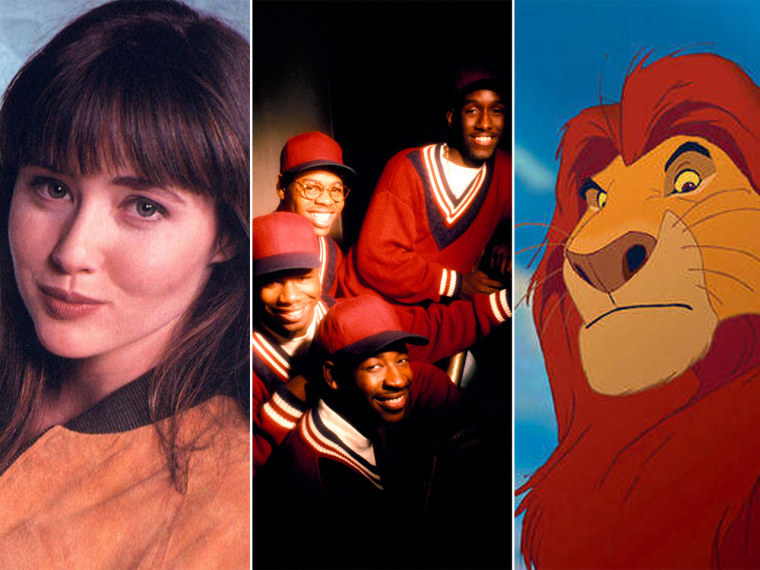 And if you look at the entertainment world, it can seem like the 1990s are still thriving. Sure, we've made great strides in technology -- just look at the phone and computer you had in 1990 versus now -- but entertainment knows no time limits. Everything old is new again. Here's a look at just a few 1990s entertainment blasts from the past that still live on.
'Beverly Hills, 90210'
Brenda and Brandon, the Minnesota twins transplanted to Beverly Hills, sucked in TV viewers from 1990 to 2000 -- spinning off "Melrose Place" and "Models Inc" and later leading to remakes of "Melrose" and a new "90210" series. The "Melrose" remake only lasted a season, but the new "90210" launched in 2008 and enjoyed a decent five-year run before ending May 13. From the original cast, Tori Spelling (for her four children) and Jennie Garth (for her much-publicized divorce from Peter Facinelli) make the most news.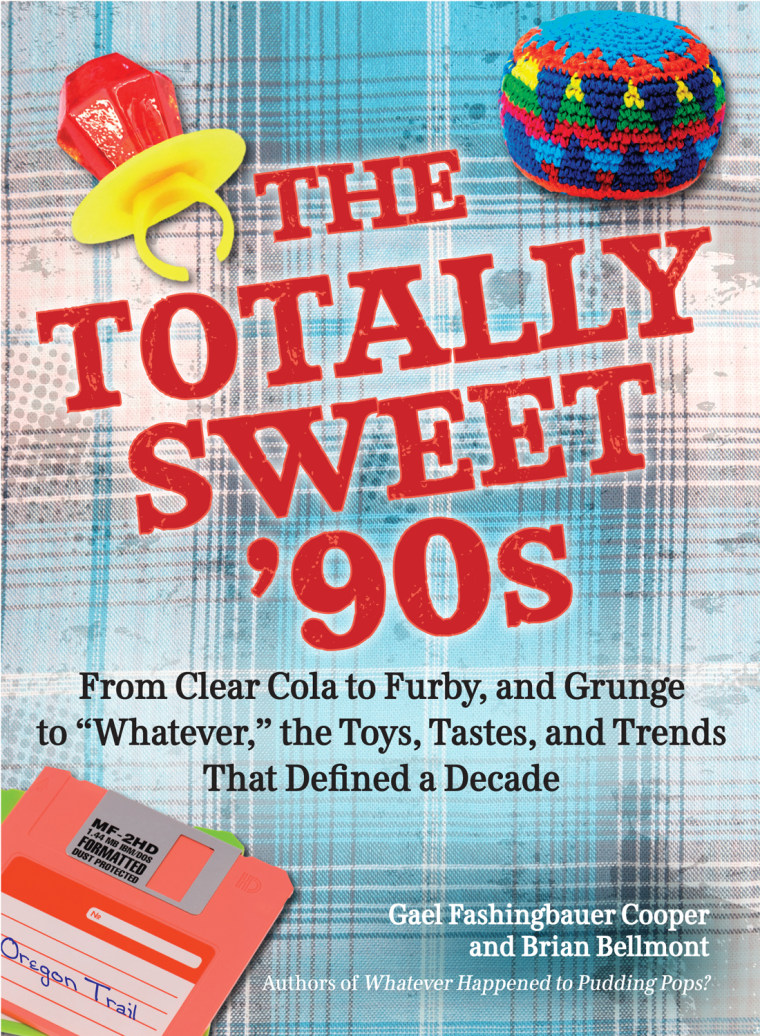 Boy bands
Boy bands ruled the late 1980s and much of the 1990s, and they're still hangin' tough, as New Kids on the Block might say. On May 21, New Kids, 98 Degrees and Boyz II Men all came to TODAY to promote the fact that they'll be touring together. They've got the right stuff, baby!
'COPS'
Bad boys, bad boys, whatcha gonna do? You're gonna keep on running from the "COPS," because the law-enforcement reality show that hit the streets in 1989 and was such a huge 1990s hit is still on the beat. The show was canceled by Fox in May, but Spike picked it up, and season 26 starts this fall.
'Fargo'
Ya, you betcha dere, we loved the 1996 movie "Fargo" from Joel and Ethan Coen. As of 2013, FX is supposedly turning the film into an original TV series, with the Coens as executive producers.
Furby
Toys count as entertainment, right? Animatronic alien fuzzball Furby, who spoke to his owners in Furbish, was the hot toy of 1996. And now they're back! New models of the toy came out from Hasbro in 2012 -- and it costs twice as much as it did back in the day.
A new book co-written by a TODAY.com producer looks at the lost toys, tastes and trends of the 1990s, from clear cola to Caboodles and slap bracelets to Surge soda.
'Lion King'
The "Circle of Life" started rolling in 1994 when "The Lion King" became an animated blockbuster. Mufasa may be no longer with us, but the "King" is far from dead. The movie became a Broadway musical in 1997 and is still running on the Great White Way.
Movie rental stores
In our book "The Totally Sweet '90s," we list more than 200 1990s toys, tastes and trends, and give an update for each one. Movie rental stores actually started opening in the late 1970s, but boomed in the 1990s, renting video games as well as movies. Now, as a quick look at any nearby strip mall will tell you, the industry is losing ground every day to other options such as Netflix and Amazon streaming.
'My So-Called Life'
It only ran from 1994 to 1995, but "My So-Called Life" is still beloved by fans. It's gone except on DVD, but its stars have continued to shine. Claire Danes was just a teen herself when she played angsty Angela Chase, but now she's a double-Emmy winner and star of "Homeland." And the boy she mooned over, Jared Leto as Jordan Catalano, has done well too. He's acted in movies from "American Psycho" to the upcoming "Dallas Buyers Club" and also rocks out with his band, 30 Seconds to Mars.
'Mystery Science Theater 3000'
Joel and later Mike, plus Crow, Gypsy, Tom Servo, Dr. Forrester, TV's Frank, Pearl kept the 1990s laughing when they mocked bad movies and mental-hygiene shorts on "Mystery Science Theater 3000." The show ended almost with the 1990s in August 1999, but the performers have gone on to form two separate groups, Rifftrax and Cinematic Titanic, that offer similarly hilarious riffing on bad cinema.
Pick up the new book, "The Totally Sweet '90s," for more than 150 additional 1990s memories, from clear colas to Zima, "Blossom" to Urkel.