Angelina Jolie returned to the red carpet for the first time on Sunday, weeks after announcing that she had undergone a double mastectomy in February.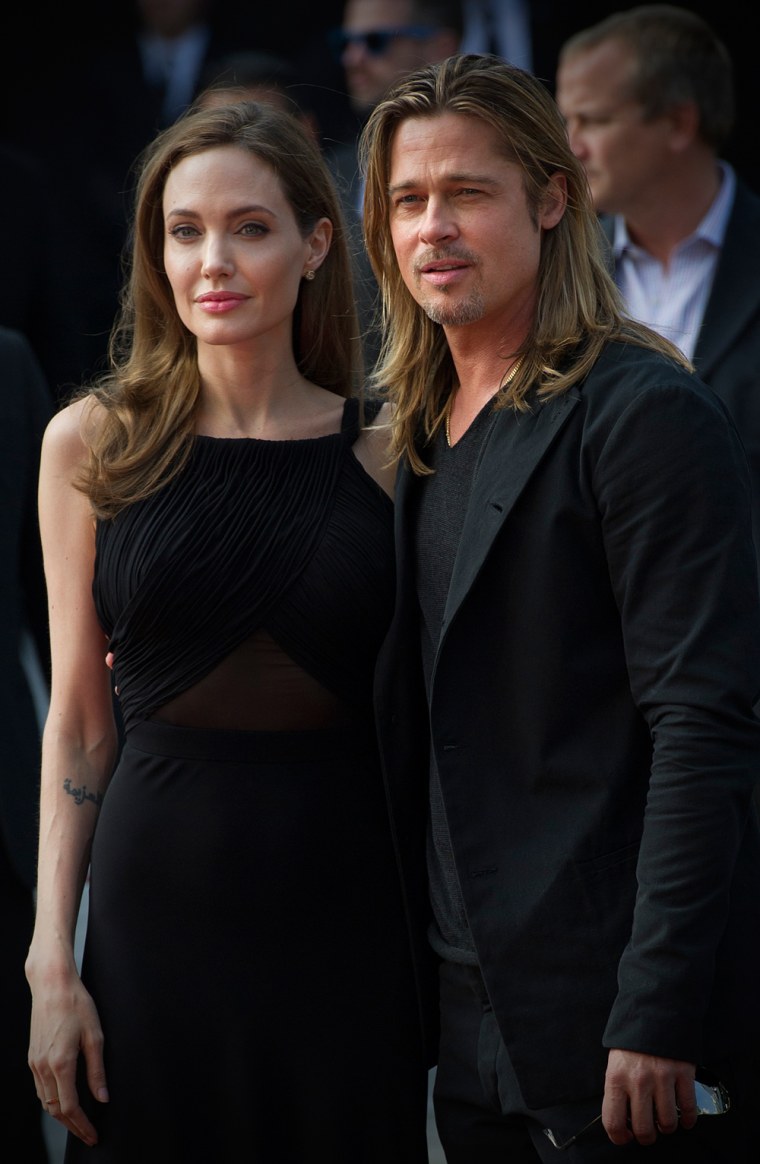 Jolie joined partner Brad Pitt for the premiere of his new film, "World War Z," at Leicester Square in central London. Wearing a long, black Saint Laurent gown that criss-crossed at the chest and featured a sheer panel across her midriff, the actress smiled and waved to fans.

In an op-ed in the May 14 New York Times, Jolie revealed that she had undergone preventive surgery because she had been told she had an 87 percent risk of developing breast cancer. She said her decision was informed by her mother's long fight and eventual death from breast cancer at 56.
The 37-year-old Oscar winner and humanitarian said in the Times that she carries a gene, BRCA1, that increases the risk of breast and ovarian cancer.
In an interview with Sky News from the red carpet Sunday, Jolie said she feels great. "I feel wonderful and I'm very very grateful for all the support. It's meant a lot to me." She said Pitt's support has been "extraordinary" and praised him as a "wonderful man and a wonderful father. I'm very very lucky."
Pitt was joined by fans and supporters around the world who praised Jolie for being heroic and for sharing the story of her very private ordeal.
He told Sky News that he was "very proud" of Jolie. "And I'm just relieved that that's not gonna be the thing that takes her out. The biggest fear as a father is keeping the family alive and safe and together and that she did that for us ... I get a bit teary eyed."