As a Welsh actor playing a Soviet KGB spy who is pretending to be a U.S. citizen in the spy drama "The Americans," Matthew Rhys has his work cut out for him. The secret to his American tough-guy accent? Watching a lot of TV. 
You could say the actor's dialect training started in childhood. "Predominantly the big (TV show) for me was 'Starsky & Hutch,' but also the 'A-Team,'" Rhys explained during a TODAY visit Wednesday. That led Al Roker, a legendary "A-Team" and Mr. T fan, to perk up and turn to him in excitement.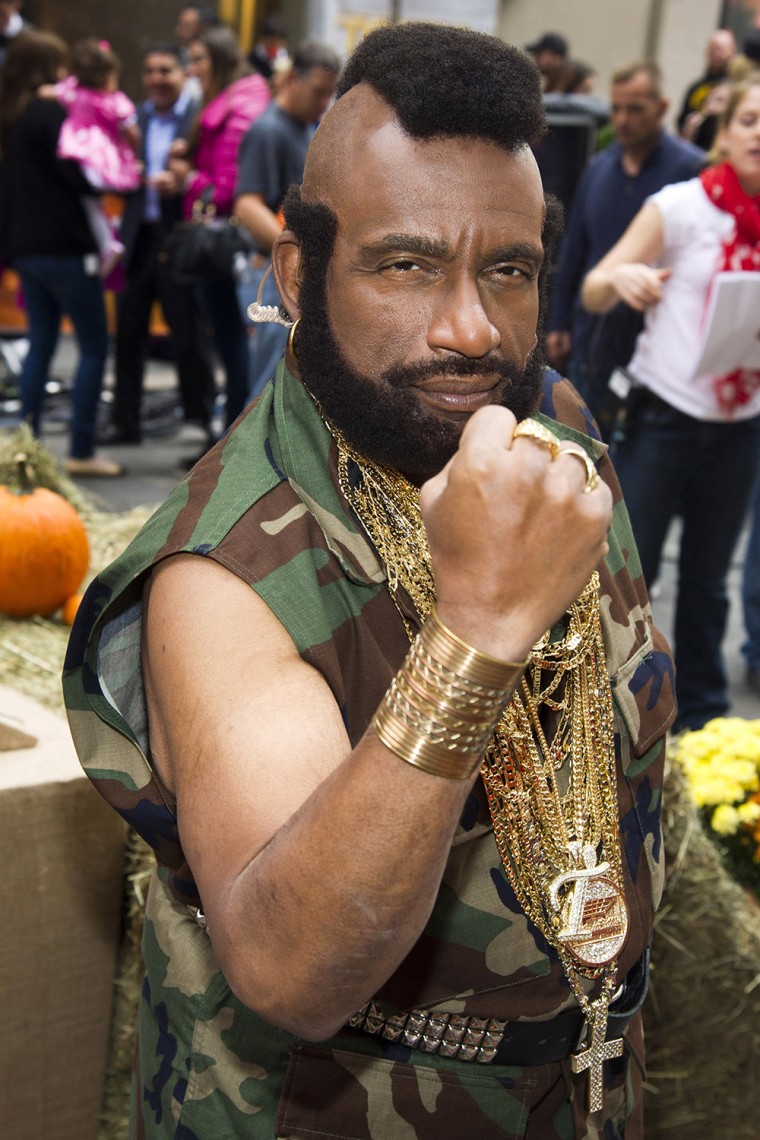 "Can you still ... repeat the monologue from the beginning?" Rhys asked Roker.
Without further preamble, the pair recited the opening lines of the classic NBC series in unison:
"In 1972, a crack commando unit was sent to prison by a military court for a crime they didn't commit. These men promptly escaped from a maximum security stockade to the Los Angeles underground. Today, still wanted by the government, they survive as soldiers of fortune. If you have a problem, if no one else can help, and if you can find them ... maybe you can hire the A-Team."
The pair high-fived one another and left the other TODAY hosts stunned.
"You have met your match, Al!" laughed Natalie Morales. "A match made in heaven!"
Naturally, Roker and Rhys posted a picture together shortly after.

"The Americans," now in its second season, can be found on FX Wednesdays at 10 p.m. Of course, if you have a problem finding it, and no one else can help, maybe you can hire the A-Team!