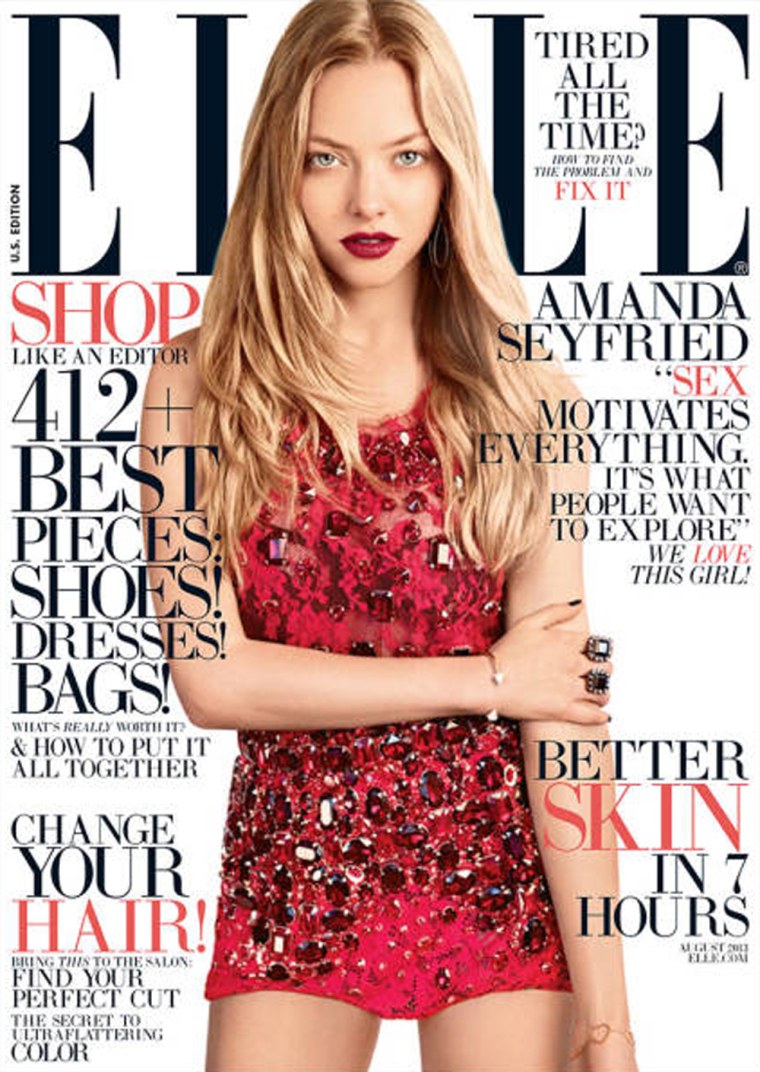 Amanda Seyfried has sex on the brain. This is due, presumably, in no small part to her starring role as Linda Lovelace in an upcoming biopic about the legendary porn actress.
Seyfried covers the August issue of ELLE, and tells the magazine that when she read the script for "Lovelace," she thought it was "the riskiest thing happening in Hollywood right now. The first thing you think about is that it could have ruined my career. At the same time, I was like, 'This is my chance to show them, to the show the industry, to be recognized.'"
And what the 27-year-old actress also recognizes is how physical attraction works in her relationships.
"Everybody I've dated I've been sexually attracted to immediately," Seyfried told ELLE. "Sparks don't grow — your vagina doesn't become more inclined to wanting someone just because you're around them."
Seyfried also dishes on her ex-boyfriend, British actor Dominic Cooper. "We love each other ... He'll always be in my life regardless of what his girlfriends or future wife think. I'm never going to be with a guy that can't deal with my friendship with him."
"Lovelace" opens in theaters Aug. 9. Watch the new trailer below, in which Seyfried, as the "Deep Throat" star, fittingly sums up what's worth watching: "To me it's a movie, like any other movie, only it has so many better things in it." Like what? "Like me."