Fans of the Camdens were in "7th Heaven" on Wednesday when Beverley Mitchell, who played Lucy on the WB family drama, shared a photo of the cast reuniting 7 years after the show ended.
"Something truly amazing happened last night and my heart is overflowing!" Mitchell wrote. "Love these peeps more than I can ever explain! we were just missing (Mackenzie Rosman)! Feeling so incredibly blessed to have these incredible people in my life!!! #theresnothinglikefamily #7thheaven #love #blessed."
The Camden crew is just the latest cast of a not-so-long-ago show or movie to get back together lately. Flipping through reunion photos on Twitter and Facebook, you could feel like you're channel surfing in 1989 or 1997: Hey, there's Blair and Jo from "Facts of Life"! Great to see you again, Kelly and Bud Bundy! Napoleon Dynamite, got any Tots?
Here are some of our favorite recent TV and movie time warps.
'Friends' 
The women of the "Friends" cast reunited on "Jimmy Kimmel Live" in August, with Kimmel playing Ross. No Joey or Chanandler Bong, though.
'Napoleon Dynamite' 
We loved seeing the cast of the 2004 cult classic unveiling a bronze statue of the man himself, complete with tetherball and "Vote for Pedro" ringer tee.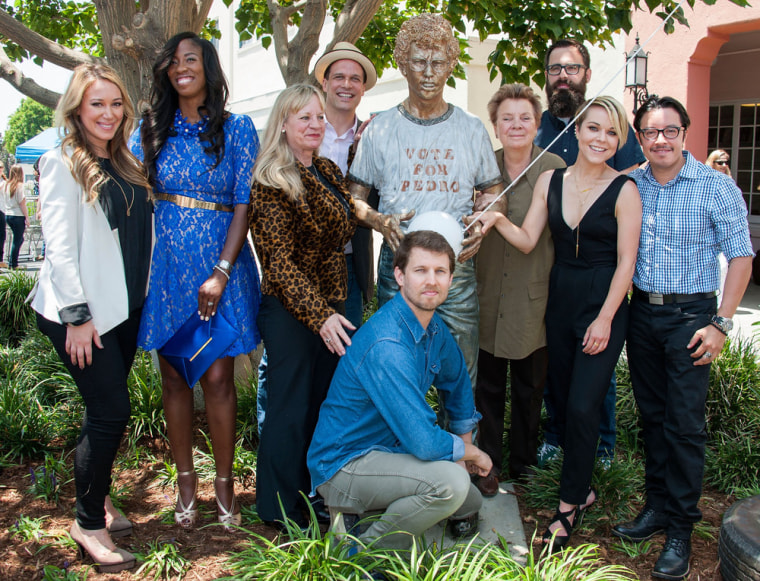 'Married ... With Children'
The Bundy Bunch! Al, Peggy, Kelly and Bud Bundy of "Married ... With Children" made it a family affair when Katey Sagal was honored this month with a star on the Hollywood Walk of Fame. Al (Ed O'Neill) even kept his hands out of his pants for the occasion.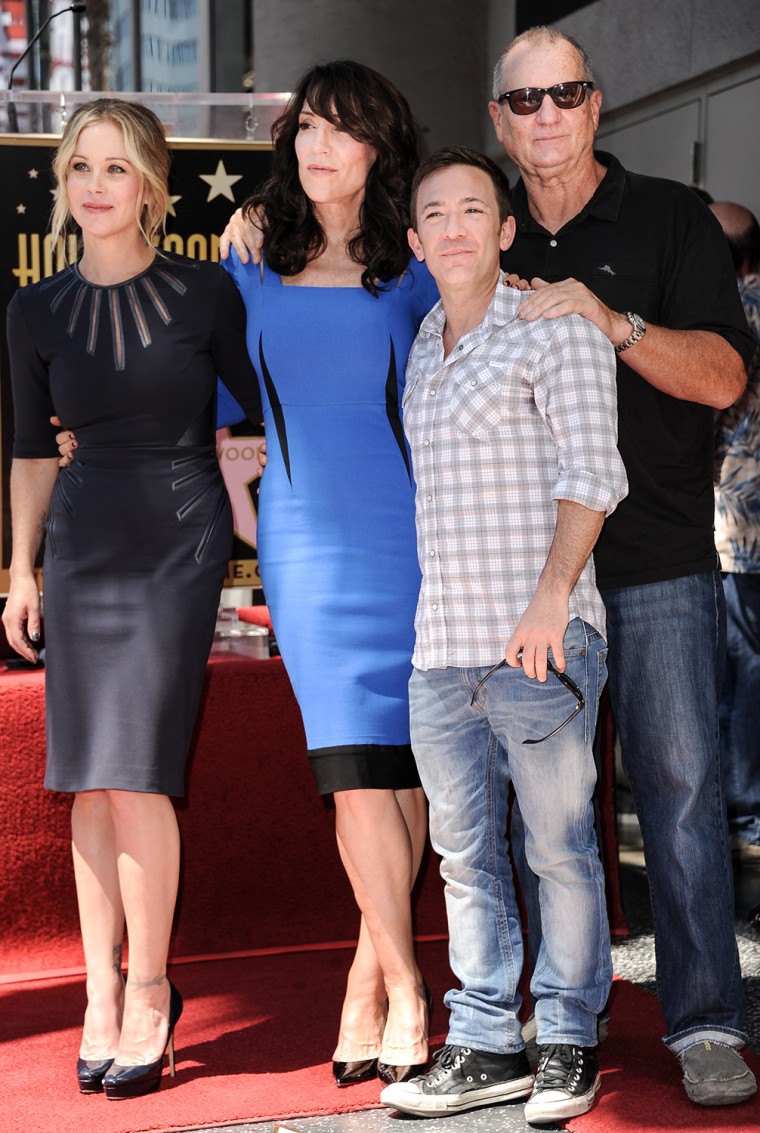 'Little Rascals' 
All grown up and still kids at heart: Two decades after the release of the 1994 "Little Rascals" feature film based on the 1920s-1940s "Our Gang" comedies, the cast recreated their movie poster.
'Field of Dreams'
If you build it, they will come back. Fans of Kevin Costner's 1989 baseball movie, "Field of Dreams," have long made pilgrimages to the Iowa field where the film was shot. This summer, Costner and crew joined them. Play ball!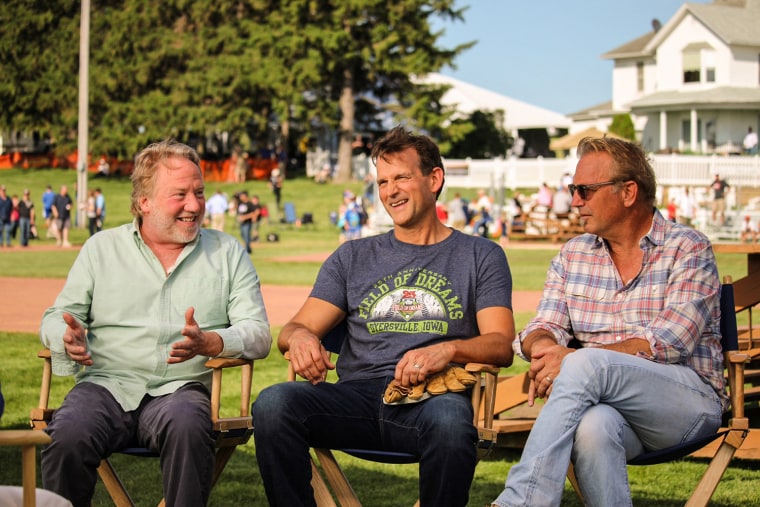 'Facts of Life'
You take the good, you take the bad, you take them both and then you delight in the reunion of 1980s girls-school sitcom "The Facts of Life." Cast members Lisa Whelchel (rich girl Blair), Mindy Cohn (jokester Natalie), Nancy McKeon (rebel Jo) and Charlotte Rae, who played housemother Mrs. Garrett reunited in September. Kim Fields (sassy Tootie) sent a video message, and Geri Jewell, who broke barriers as the first comedian with cerebral palsy to act on a sitcom, joined her pals.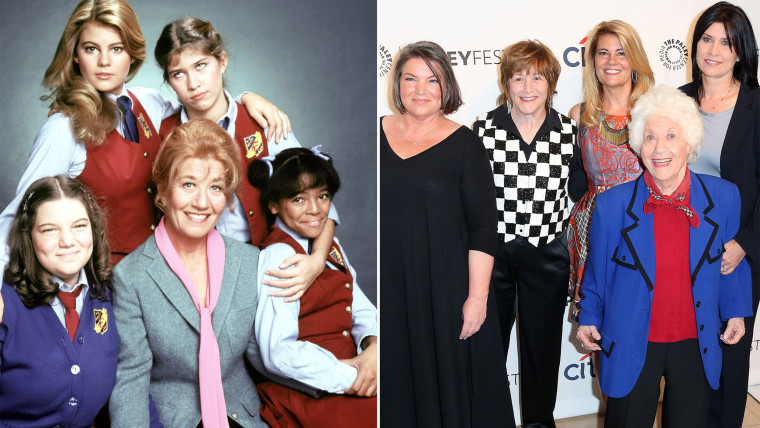 'Buffy the Vampire Slayer'
This cast cleared away the cobwebs on Wednesday when they posed with a frame from the movie musical "Annie." "Buffy" star Sarah Michelle Gellar surprised her daughter with a special screening of the upcoming remake, and former co-stars Michelle Trachtenberg and Seth Green showed up, too.
That wasn't the only recent "Buffy" reunion. Stars Nicholas Brendan and Emma Caulfield, who played Xander and Anya, kicked back together at Australia's Comic-Con a few weeks back.
'Sisterhood of the Traveling Pants'
Amber Tamblyn, America Ferrera, Alexis Bledel and Blake Lively — who shared a magical pair of jeans in the 2005 film "Sisterhood of the Traveling Pants" — renewed their bond over a recent brunch. No word on whether anyone wore the enchanted denim.
Gael Fashingbauer Cooper is the author of "Whatever Happened to Pudding Pops?" and "The Totally Sweet 90s." Follow her on Google+.