Losing Ann B. Davis on Sunday was a tough blow for the generations who grew up watching her as Alice on "The Brady Bunch." Even those of us whose parents laughed at the thought of a maid ("why else did we have you kids?"), or who rolled our eyes at some of the goofier "Brady Bunch" plots (Bobby's obsession with Jesse James?), sensed that Davis' Alice was the real deal. The actress and the character became so entwined that no one doubted that Davis had the heart of Alice in real life. We loved Alice, we loved Ann, and more than that, we learned from them both.
Most beloved as housekeeper Alice on "The Brady Bunch," the actress also won two Emmys for "The Bob Cummings Show."
Not every "Brady Bunch" viewer had the love of a Carol, a Mike, or an Alice in their lives. Many were raised by television and divorce, and the blended, loving family Davis helped captain was as alien as the Kaplutians from Bobby's UFO dream. So thanks, dear Ann/Alice, for raising millions of kids you never once saw face-to-face. Here are just some of the lessons we still remember today.

1. You don't have to be related to be family
Alice cared for the Brady men after their mother (barely mentioned on the show) died, and then stayed with the family after Mike and Carol wed, but at one point things soured and she left her job. The new housekeeper, Kay, stiffly informed the family that she was there only to keep house — not put together puzzles, make up crazy dances, play basketball or watch TV with a lonely, needlepointing Carol. Of course Alice came back, and by doing so imparted the first of many lessons that it's love, not genetics, that make a family.
Video: Remembering Ann B. Davis
2. Middle kids matter too
Living in Marcia's shadow is no easy feat. In the episode entitled "Lost Locket, Found Locket," Alice, herself a middle child, sent a secret necklace to Jan, because she herself was crammed between bossy Emily and baby Myrtle. "Every now and then I got the feeling that I was nothing very special," she told the Bradys' middle girl. It was just like Alice to realize that in the blonde bonanza of model-like Marcia and cutie-pie Cindy, Jan was the girl who'd need some extra ego boosting on her path to growing up.

3. Family fills in where needed
Of course, Alice was cast in Greg's school movie about the first Thanksgiving, not just once, but twice. While she had no problem dressing up as Mayflower passenger John Carver, she later swung easily into the role of a Pilgrim woman — until the whole production cracked up at her forgotten mustache. But genial Alice would take any role, as goofy as it might seem, just to help out her family. Hooray for Hollywood!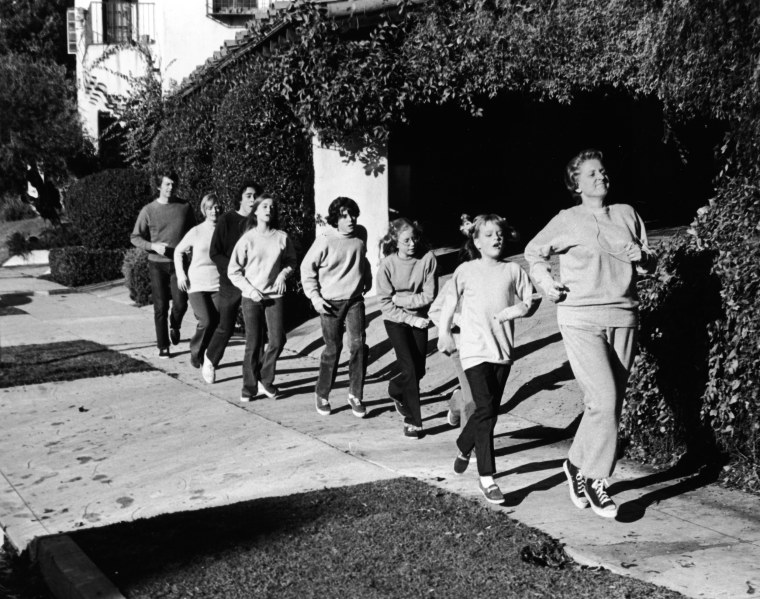 4. Loved ones aren't replaceable
In the 1970s, sitcoms still got by with the "identical cousins" shtick, and "The Brady Bunch" pulled it too. But when Alice's retired Army sergeant cousin Emma filled in for her, the Bradys learned that you can't judge a book by its cover. In other words, just because Emma looked like easygoing Alice didn't mean she wasn't going to make them go jogging at 6 a.m. Alices don't grow on trees.
5. Nobody's perfect
Alice messed up sometimes. Her fear of mice got the exterminator hot on the trail of Greg's escaped science project Myron, and her industrious towel-cleaning once swept Carol's borrowed earrings up on a trip of their own. But she always set the perfect example for the clan — always taking full responsibility, never fudging, never blaming the kids. She treated them with respect, and part of that was facing her own mistakes head-on.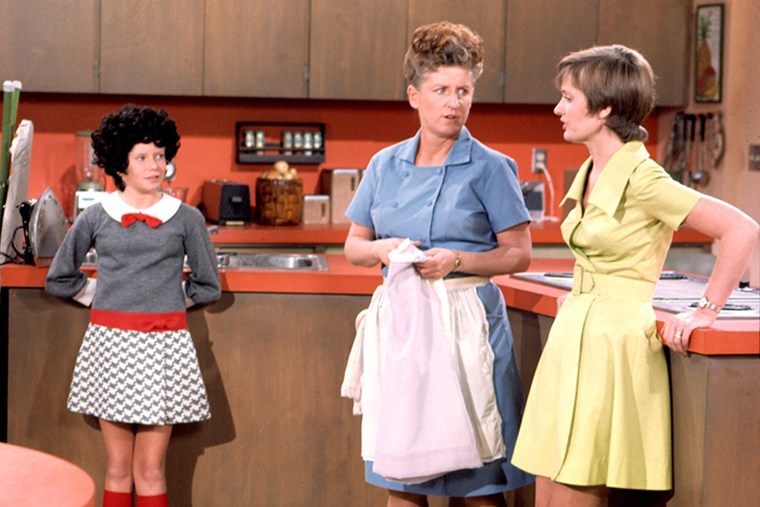 6. Be yourself
Jan once thought a black wig was what she needed to help her stand out. But Alice showed the Bradys that outrageous looks and glittering exteriors meant nothing. She didn't wear fashionable clothes. She dated Sam the Butcher, who took her bowling and to the Meatcutters Ball. She spent her non-working hours helping out elderly relatives and always thinking about her Brady charges. The Bradys grew up in the shadow of Tinseltown, where artifice ruled, but Alice helped them learn that what you are on the outside is nothing, it's what's on the inside that counts. And no, it never sounded like a cliché, not coming from her. 
Follow Gael Fashingbauer Cooper on Google+.