For the first time since the investigation surrounding his best-selling book "Three Cups of Tea," author Greg Mortenson is speaking out in an exclusive interview with NBC's Tom Brokaw that will air on TODAY Tuesday, January 21.
In the interview, Mortenson tells Brokaw that the stories in his book happened, but admits not in that sequence or timing. He also said there were alarms he ignored, and that he's going to try as hard as he can to never make the same mistakes again.
"It still just has puzzled me and why there wasn't, at some point, in your mind, an alarm that went off and said, 'this just isn't right in some way,'" Brokaw asked in the interview.
"There were alarms, Tom," Mortenson said. "I didn't listen to them. I was willing to basically kill myself to raise money and help the projects."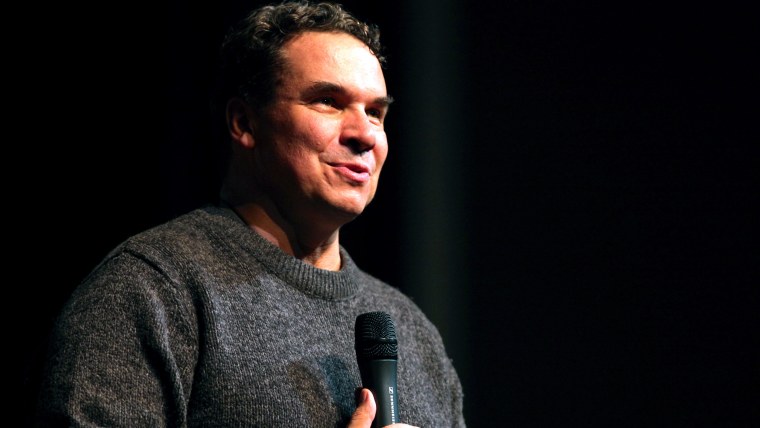 Mortenson's 2006 book "Three Cups of Tea: One Man's Mission to Promote Peace...One School at a Time" chronicled his failed attempt to climb K2, the world's second-tallest mountain, and the circumstances that led him to create schools for impoverished children in remote villages in Afghanistan and Pakistan. He followed that up with another bestseller in 2009.
But in 2011, he found himself under investigation, following a "60 Minutes" report that contradicted key parts of his account and raised questions about the way his charity's funds were being managed. Though he defended himself at the time, in 2012, he agreed to pay $1 million to Central Asia Institute, the nonprofit he co-founded, to settle the allegations that he'd misspent the charity's money on personal items.

In his interview with Brokaw, Mortenson says with the investigation behind him, he is determined to live differently this time around.
"I've been given the privilege to come back again and be committed to this and do it in a more humble and — understanding way," Mortenson said. "I'm gonna try as hard as I can never to make the same mistakes again."
Tune in to TODAY on Tuesday, January 21 to watch the full interview.