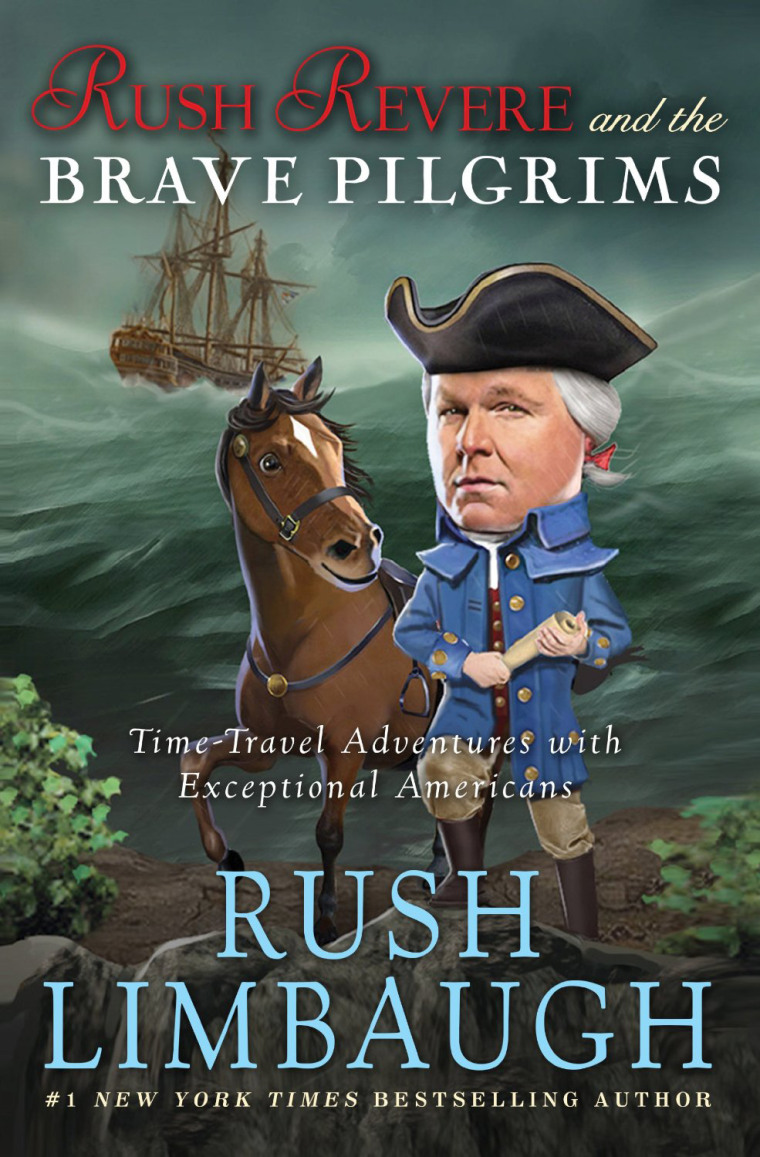 Rush Limbaugh, a conservative commentator and radio host, is now a children's book author.
Limbaugh, who is no stranger to courting political controversy, said Thursday on his show that the book is for readers of all ages and has no "agenda."
"It's just the truthful history of the Pilgrims, who they were, where they came from, why they came here, what happened when they got here," he said. "The true story of Thanksgiving. There's no politics in this."
The book follows the time-travel adventures of Rush Revere, a character that adorns Limbaugh's line of iced tea known as Two If By Tea. The character is cast as a "modern-day Paul Revere who rides around America espousing fundamental American values."
For the purposes of the book, however, Revere is a substitute middle school teacher who travels with a couple of students back in time to meet the Pilgrims aboard the Mayflower. Revere is also accompanied by a talking horse named Liberty.
Though Limbaugh insists the book isn't about politics, he said the inspiration to write it came from a belief that children aren't "learning about the greatness of America."
"I lament what's going on in schools all the time," he said. "But this is my way of doing more than what I'm doing now. It is a way of teaching what isn't being taught."
Limbaugh's wife, Kathryn, also urged him to try his hand at writing another book; he had written a series of popular polemics more than 20 years ago, but hadn't published a book since then.
Limbaugh said that Rush Revere's journeys are unlikely to end with his visit to the Mayflower. He might, for example, "travel back and give King George a bunch of crap for the way he treated the early colonists and ask what the hell was he thinking."
For now, readers can look forward to "Rush Revere and the Brave Pilgrims: Time-Travel Adventures with Exceptional Americans," which will be published on Oct. 29.