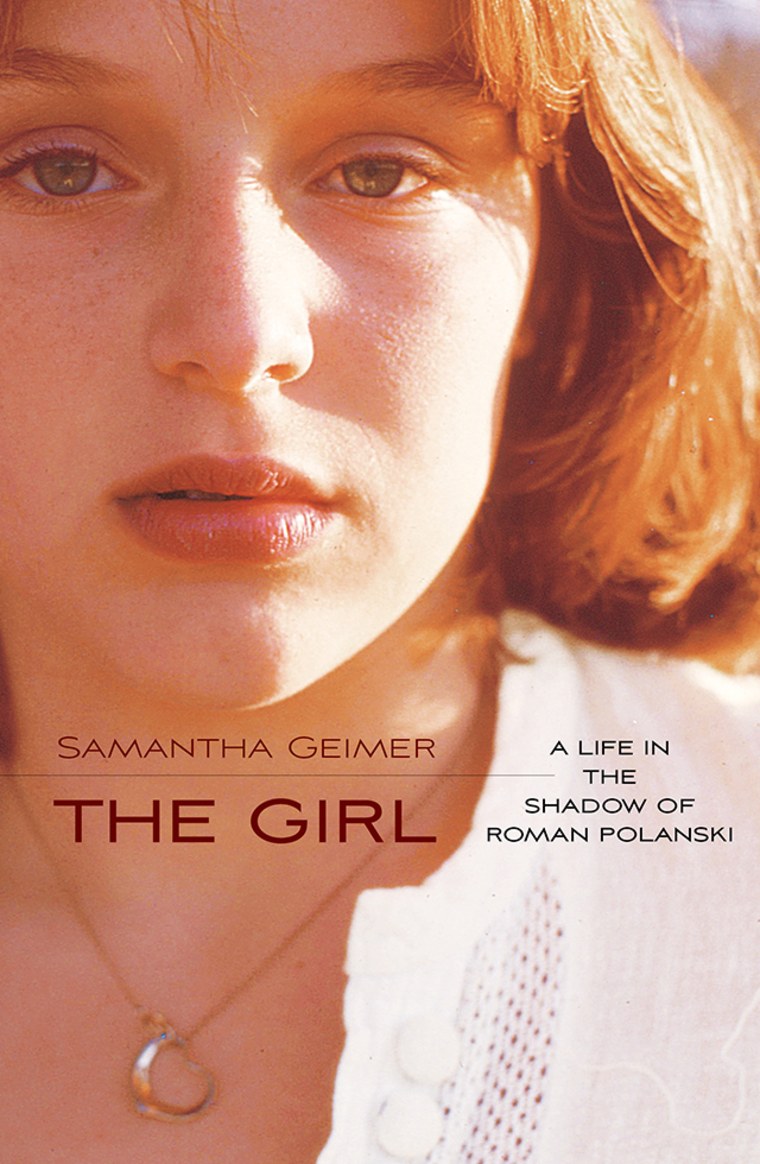 Two months before its release, Samantha Geimer's memoir is already making headlines, after the release of its striking cover image.
The book, "The Girl: A Life in the Shadow of Roman Polanski," features a photograph of a young Samantha (then known as Samantha Gailey, her maiden name) taken by Polanski himself on Feb. 20, 1977.
The photo was snapped just weeks before the director's infamous sexual encounter with Geimer, who was just 13 at the time. Polanski was accused of raping the teen during a modeling shoot at actor Jack Nicholson's home, after drugging her with alcohol and a Quaalude, and was originally indicted on six felony counts.
He ultimately pleaded guilty to one count of unlawful sexual intercourse with a minor, but left the country to avoid a possible prison sentence.

Geimer announced her plans to write the memoir last year, noting that it would include details about the incident. Publisher Atria Books says that the book will "give readers insight into many dimensions of the story that have never been previously revealed."
When she announced the book in 2012, Geimer said, "I am more than a 'Sex Victim Girl' [and] I offer my story now without rage, but with purpose -- to share a tale that will reclaim my identity."
According to Atria, the photo surfaced years after Polanski fled the U.S.
Atria's vice president and director of publicity, Paul Olsewski, told TODAY that Geimer's lawyer, Lawrence Silver, demanded all photographs of Samantha be handed over during civil litigation. While Polanski had turned over prints of Geimer, Silver believed there were more, and ultimately was able to uncover a series of images, including the one that now appears on Geimer's book.
The image was first posted on The Hollywood Reporter's website, and received mixed reactions. Some commenters interpreted the image as Samantha trying to look older and more mature than she was, calling her "complicit" in the scandal, while others reacted with anger to Polanski's decades of freedom.
Geimer's memoir goes on sale Sept. 17, 2013, and she will sit down with TODAY to discuss it.