Celebrities are the new rock stars of audiobooks. Just look at the big winners at last month's Audies, known as the Oscars of the audiobook industry: Billy Crystal and Pete Seeger, each of whom voiced their own publications. And they're not even the tip of the iceberg: Oprah Winfrey, Katy Perry, Kristen Bell and dozens of other stars are lending their talents to audiobook readings.
"It's a combination of a couple of things," says Publishers Weekly editorial director Jim Milliot. "A lot more books are available by digital download, because they're cheaper to produce. They've got the knack of doing these at a much lower cost now, so in some ways it really is the golden age of audiobooks."
Revenue for audiobooks has grown 12 percent since 2008, according to a recent IBISWorld study, making it a $1.6 billion industry, and the Audio Publishing Association reported that the number of published titles has nearly doubled in 2013. But using a celebrity to provide the voice lends the production an extra boost.
Sign up for top book news direct to your inbox 
"Celebrities bring with them a built-in audience," says Lin Parkin, writer and editor for Voices.com and Voice Over Times. "Having a big-name celebrity read an audiobook is likely to get more press coverage, which increases public interest and awareness of audiobooks."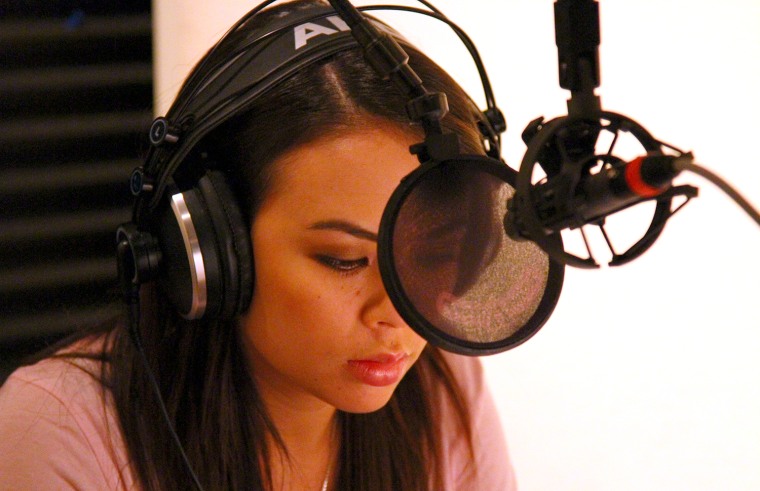 Celebrities get something back, too — they can raise their own brands and reach by connecting with a new audience through an audiobook, and are starting to be targeted precisely because their own fans dovetail with the readers of a particular book.
When Thomas Rigler, founder of Rigler Creative and executive producer on the audiobook project for the upcoming YA series "The Journeys of John and Julia: Genesis (Vol. 1)" was looking for a narrator, he knew he wanted someone from the right demographic and chose "Pretty Little Liars" actress Janel Parrish.
" 'Pretty Little Liars' is incredibly popular with kids 12 to 18, so it was a fantastic match," says Rigler. "It's a unique thing in terms of marketing, having a young actress reading for the target audience and presenting a new, unknown book to that audience."
Some of most lauded audiobook reads by celebrities are their own, personal stories. Parkin found Tina Fey's reading of "Bossypants" "better than reading the book," for example.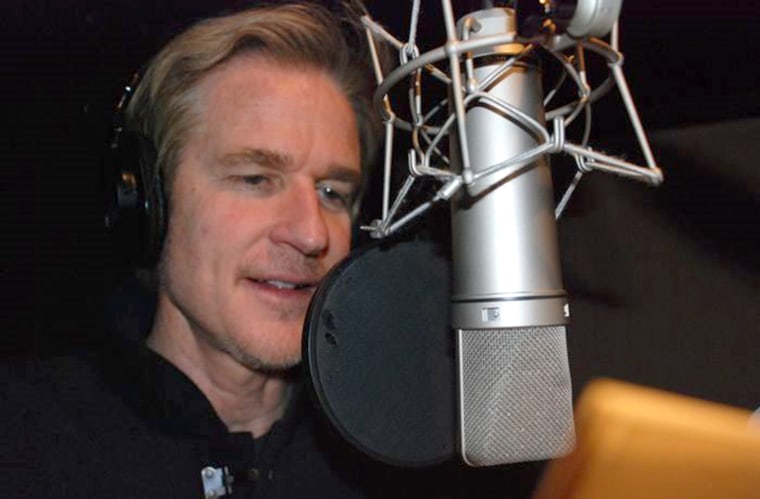 Matthew Modine has read other peoples' audiobooks before, but lately has been focusing on his own project: A reading of his collected diary entries from his time filming Stanley Kubrick's "Full Metal Jacket." Initially he'd thought about getting another actor with a younger-sounding voice to tell the tale (Modine is 55; he was in his mid-20s when he made the movie). But the audiobook's producer, Adam Rackoff, convinced him otherwise. 
"He thought it would be more compelling to the audience to have the person who wrote the diary bring those words to life," Modine recalls. "And, hopefully, a greater selling point."

There's some controversy over using celebrities, however. They may have performance expertise, but narrating an entire book takes specific, different muscles and skills. "A celebrity read may be distracting to the listener," says Parkin. "It can be more difficult to get lost in the story when the images of the movie star keep making their way into your thoughts."
But don't think this is some kind of cushy job any old celebrity can just slide into. Parrish admits it was "so much harder than I thought it would be" to read "Journeys." "Getting the flow was so challenging."
And even audiobook vet Modine says it doesn't get easier. "Reading four or five pages of a book — that's more words than most of us say in a day," he says. "The muscles in your mouth stop working, and you get exhausted. And when you get exhausted, the enthusiasm goes out of your voice — and you need breaks from it."
None of the downsides seem likely to stop Rigler from continuing to hire targeted stars to read books, though. "I would like to get more people who haven't done audiobooks," he says. "That's not limited to young actors, either. If it's a great fit, it's a great fit. Everyone dreams of working with wonderful actors."
Five Must-Hear Celebrity Audiobooks

"Still Foolin' 'Em" Billy Crystal's memoir on his career and aging won Audiobook of the Year at the Audies.

"Matilda" by Roald Dahl The children's classic (and hit Broadway show) gets a delightful read by actress Kate Winslet for its 25th anniversary.

"On the Road" by Jack Kerouac The late actor David Carradine, best known to audiences for "Kung Fu" and the "Kill Bill" films, brings exactly the laid-back hipness needed for the classic beat saga.

The New Testament read by Johnny Cash Who cares if you're a Christian? Cash's gravelly tones will make you believe.

"Life" by Keith Richards If the Rolling Stones guitarist wasn't going to read his own memoir, he could have found no better actor than Johnny Depp to tell the tale of a rock 'n' roll legend.

Follow Randee Dawn on Google+ and Twitter.