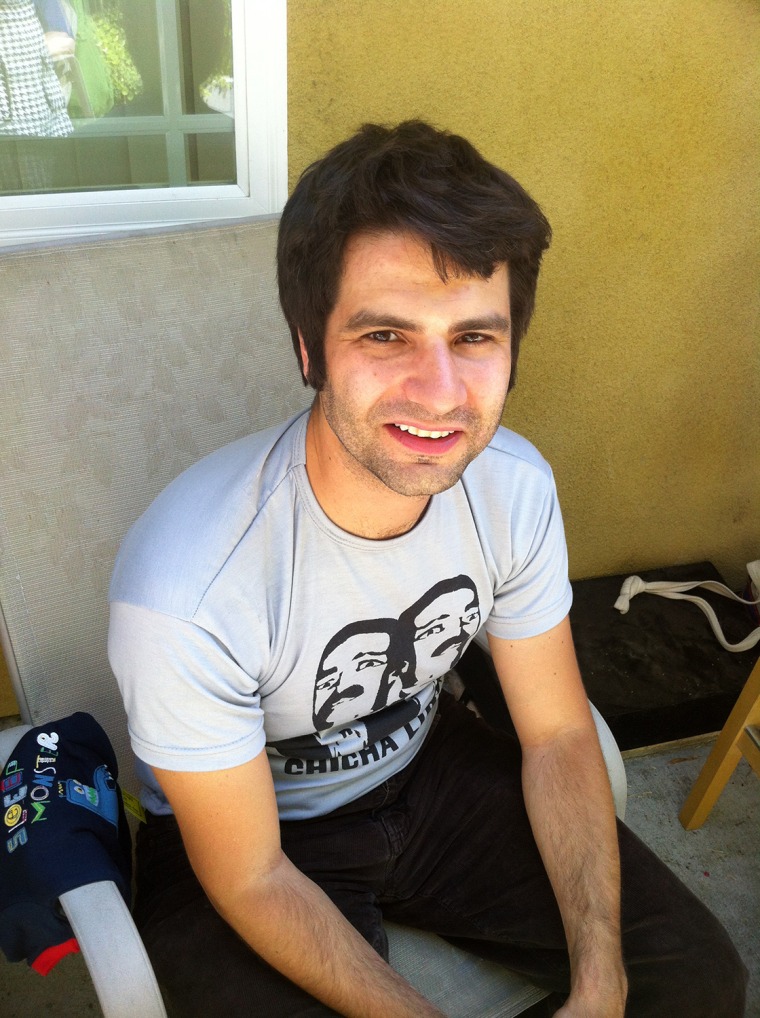 Young adult novelist Ned Vizzini has died at the age of 32.
The New York-based author of "It's Kind of a Funny Story," a semi-autobiographical story about a teen's battle with severe depression, committed suicide on Thursday, the city's medical examiner's office confirmed to TODAY.com. His injuries were consistent with someone who had fallen to his death.
Vizzini's editor said she was "devastated" to learn the news Friday.
"Ned was a preternatural talent — a brilliant, insightful writer and a dazzling storyteller who was one of the leading pioneers of YA literature as we know it," Alessandra Balzer, co-publisher of HarperCollins' Balzer + Bray, said in a statement.
Balzer had worked with Vizzini since his debut novel, "Be More Chill," which he wrote while still in college.
"He created characters who were outsiders trying to find their way, and he did it with such humor and empathy. He was also incredibly kind and he adored his family and friends," she said. "At his signings, countless kids would approach him to say that he changed their lives — he gave them hope. And he was always generous to his fans. Ned's books will be read and beloved for generations to come. This is a tragic loss for all who knew him and were inspired by his work."
Vizzini's death left his fans shocked, and tributes poured in from strangers and friends alike.
"He was a great inspiration to many students and aspiring writers. And we hope he's remembered for that legacy of being an inspiration to young people everywhere," Alec Melman, a partner at Gotham Artists, a speakers bureau that had booked Vizzini at colleges and high schools for the past several years, told TODAY.com.
Vizzini's breakout book, the 2006 "It's Kind of a Funny Story," recounts how a 15-year-old landed in a mental facility after repeatedly attempting suicide. The book was adapted into a 2010 film starring Zach Galifianakis.

Social media users responded by noting how Vizzini had made his personal ordeals public as a way to help others battling with mental health issues.
Vizzini's most recent novel, released earlier this year, was "House of Secrets," co-written with film director Chris Columbus. His other books include "The Other Normals," and "Teen Angst? Naaah…"
Vizzini began writing for New York Press when he was 15, according to his bio from HarperCollins. At 17, he was asked to write a piece for the New York Times Magazine. He published his first book two years later.He also was an essayist whose works appeared in The New Yorker and the Los Angeles Review of Books.
In recent years, Vizzini also began writing for television, including several episodes of MTV's "Teen Wolf" and NBC's upcoming "Believe."