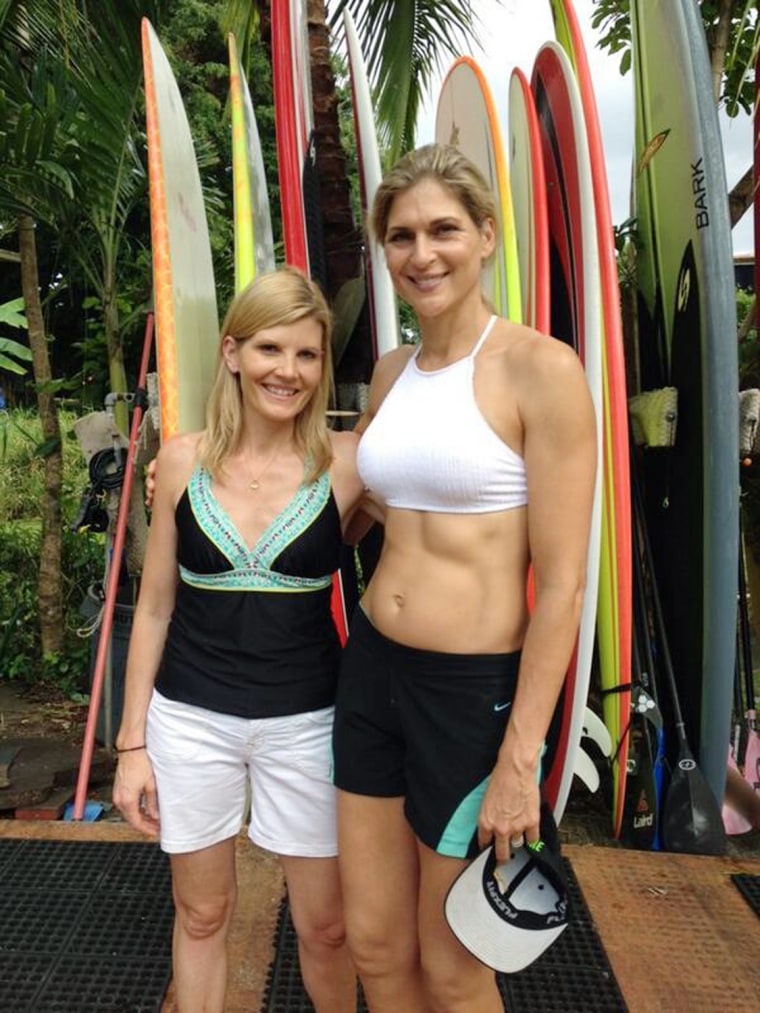 Volleyball champion, model and fitness advocate Gabrielle Reece revealed the secrets of her marriage in an NBC News exclusive interview.
In her new book, "My Foot is Too Big for the Glass Slipper," Reece reveals the challenges she's faced as a mother, wife and professional. She opens up about how her marriage to surfing legend Laird Hamilton almost fell apart four years in, how she keeps her relationship intact, and how she balances kids, fitness, career, husband and home.
She will be live on TODAY on Friday, April 12; her entire interview with Kate Snow will air later that night at 10 p.m. E.T. on "Rock Center with Brian Williams."
"I've chosen to be a wife, I've chosen to be a mother. I've chosen to continue working," she told Snow. "I've chosen to try to keep my house in a certain order. "
Vote: What do you think about Gabby Reece's 'truly feminine' quote?

Reece explained the "old-fashioned dynamic" that exists within her home, saying, "I'm clearly the female; Laird's clearly the male. I'm willing and I choose to serve the family which means dinner and laundry and organizing his schedule as well as my schedule and other things. And I'm choosing this because there's something in this that works well for us because with Laird's strengths and my strengths we can figure out how to complement each other."
When it comes to communicating with her husband, Reece said, " I think the language that men understand and they receive — is through food and through sex."

She shared the reality of her home life: "I've had a lot of people say to me 'oh, you're both really tall and athletic; you're the perfect couple.' And I'm like, come on people. It's still about communication; it's still about, you have to be attracted to your partner. I mean, its 17 years waking up with the same person."