When "Wet Hot American Summer: First Day of Camp" hits Netflix next week, the prequel will pick up before the original movie began.
But since 14 years have elapsed since the 2001 flick premiered, Camp Firewood's counselors and high schoolers may look slightly different, even though the eight-episode series is set during the same summer.
Here's a look at how the cast members — many of whose careers have come a long way since the early aughts — have changed.
Paul Rudd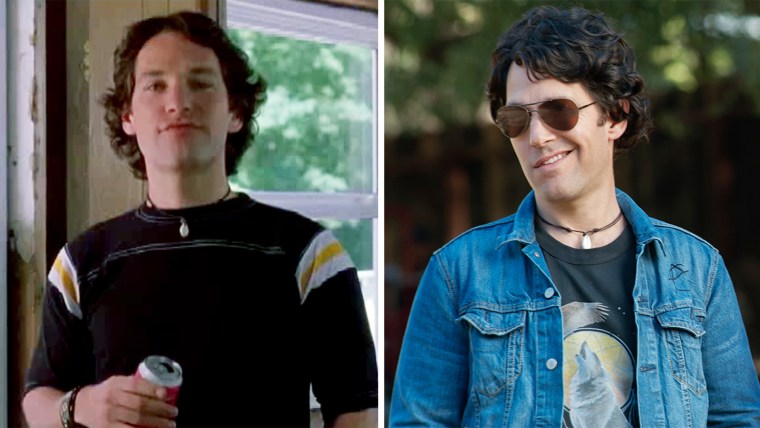 In addition to reprising his role as Andy, the jerky boyfriend of Katie, Rudd can currently be seen as summer's smallest superhero, "Ant-Man."
Elizabeth Banks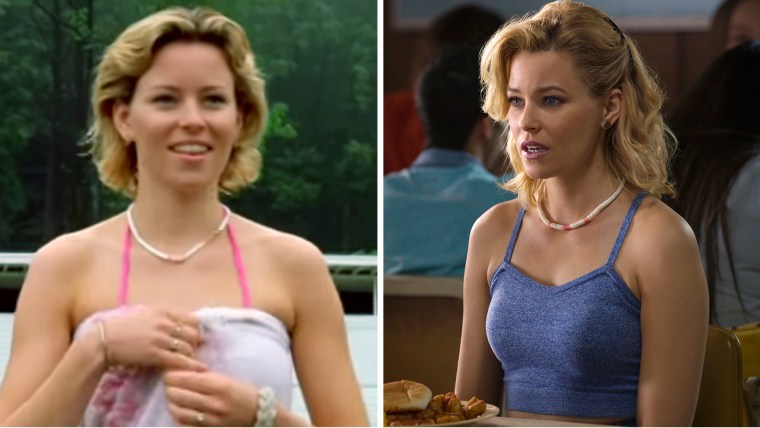 "First Day of Camp" isn't the only buzzworthy sequel for Banks, who plays seductive Lindsey. The actress also has credits in "Pitch Perfect 2," "Magic Mike XXL," and "The Hunger Games: Mockingjay - Part 2."
David Hyde Pierce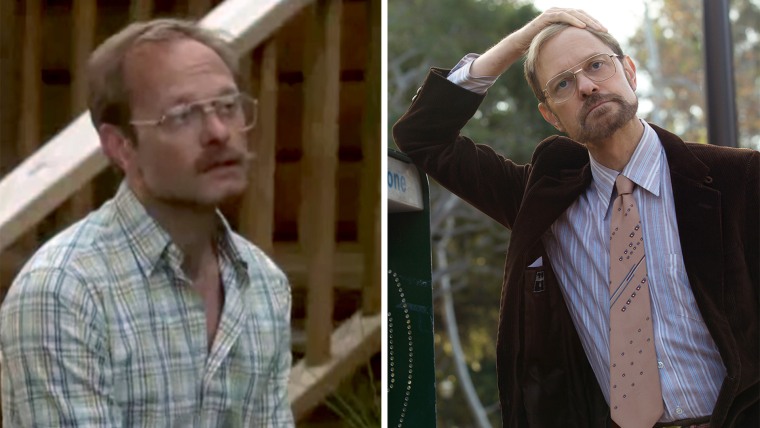 The "Frasier" star, who plays astrophysics professor — and love interest of camp director Beth — Henry, stopped by TODAY this week to discuss "First Day of Camp." "It's amazing how many of them look not that different," he said of his co-stars.
Janeane Garofalo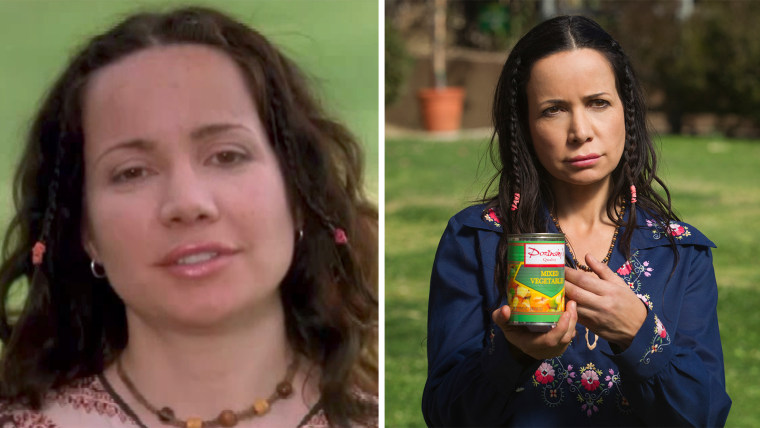 "If you look at Janeane, she looks the same," Pierce said of Garofalo, who's recently made comedic appearances in shows such as "Broad City."
Bradley Cooper and Amy Poehler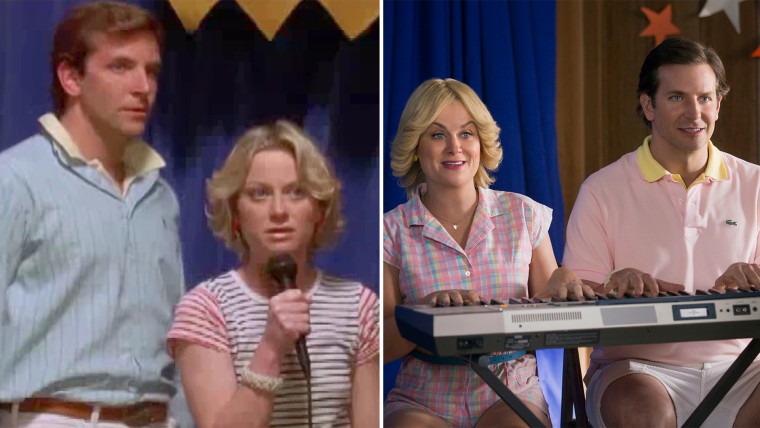 Cooper has since moved on to blockbusters like "American Sniper," and Poehler is better known for "Parks and Recreation," but we'll always know the pair as camp talent-show producers Ben and Susie.
RELATED: 'Wet Hot American' cast on their time machine, HGH, Ebert's rhyming hatred
Michael Ian Black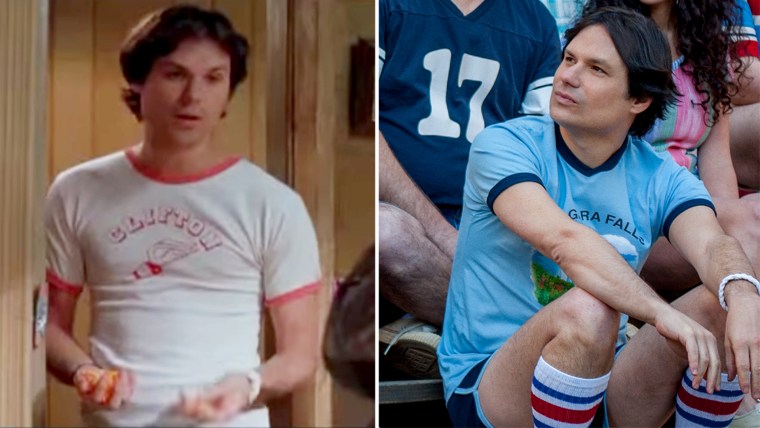 Black reflected on an intimate moment he and Cooper shared in a sports-equipment shed in the original film when he visited TODAY Friday. "It was both of our first movies," Black said. "And we had a conversation. We were like, 'We're either gonna go for this or we're not.' And we were like, 'We're absolutely gonna go for it."
Michael Showalter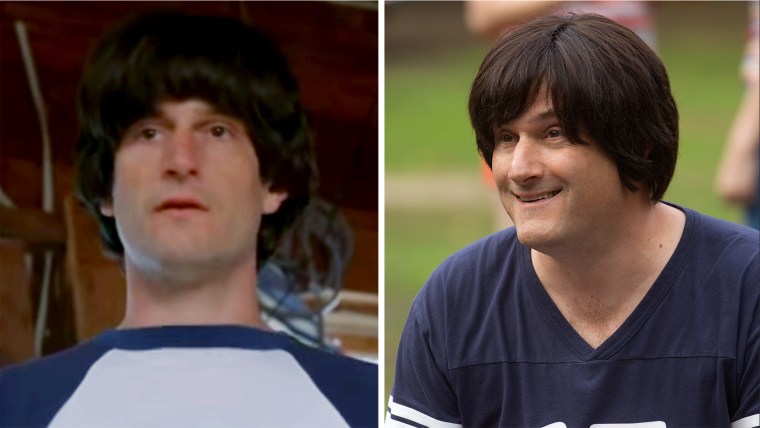 According to the "First Day of Camp" trailer, Showalter not only reprises the role of awkward Coop, but also plays Ronald Reagan.
Molly Shannon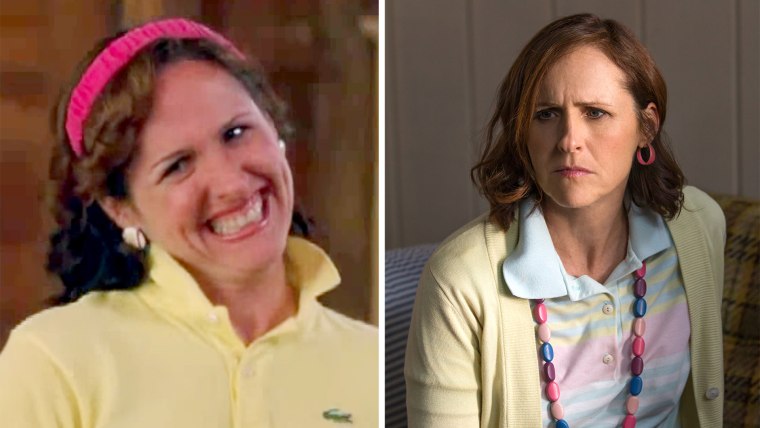 Shannon is sure to be hilarious as Gail, the 34-year-old teacher who seeks relationship advice from her young campers in the original.
Christopher Meloni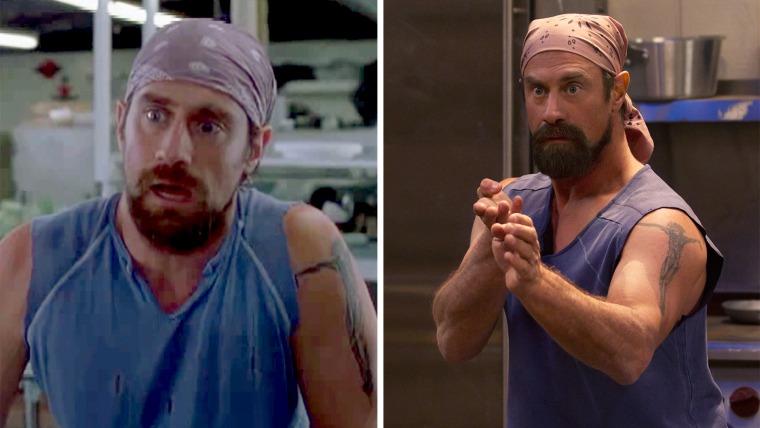 We're not sure if we're more excited to see Meloni as chef Gene, or his can of vegetables, which will again be voiced by H. Jon Benjamin ("Archer").
Marguerite Moreau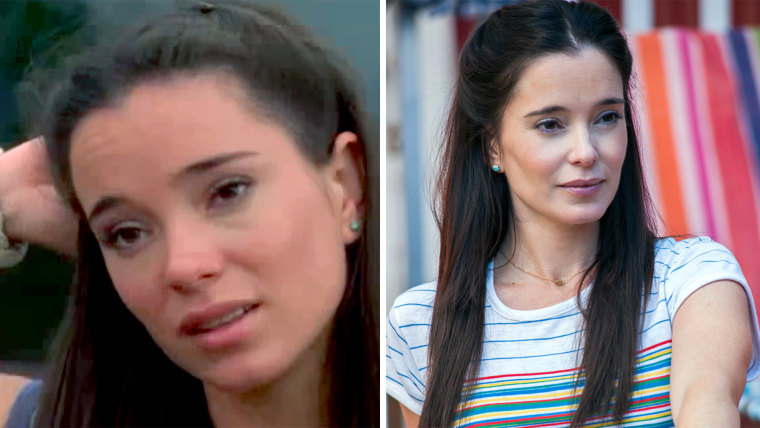 Moreau, whose recent credits include a stint on "Grey's Anatomy," can still pull off Katie's girlish hairstyle and early '80s garb.
For more on the cast of "Wet Hot American Summer: First Day of Camp," watch their visit to TODAY below.