Brittany Harris was six weeks pregnant when she received the news that her husband had been killed in Afghanistan while serving in the U.S. Army.
"I was crushed and felt like I forgot how to even live without him,'' Harris told TODAY. "But knowing I had a little piece of him inside me gave me strength every day to wake up and take care of myself.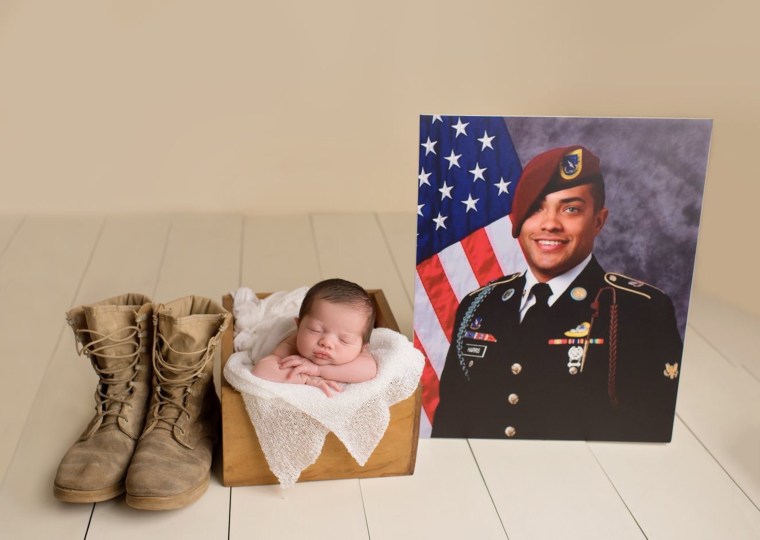 "She made me stronger. She kept me going when I felt like giving up."
Army Spc. Chris Harris, 25, never got a chance to hold their daughter after being killed on Aug. 2 by a suicide bomber, but Brittany Harris has made sure the two will always have a bond.
The 26-year-old arranged a touching photo shoot of their baby girl, Christian Michelle Harris, with her husband's military uniform, boots and the American flag she was given at their home in Fayetteville, North Carolina.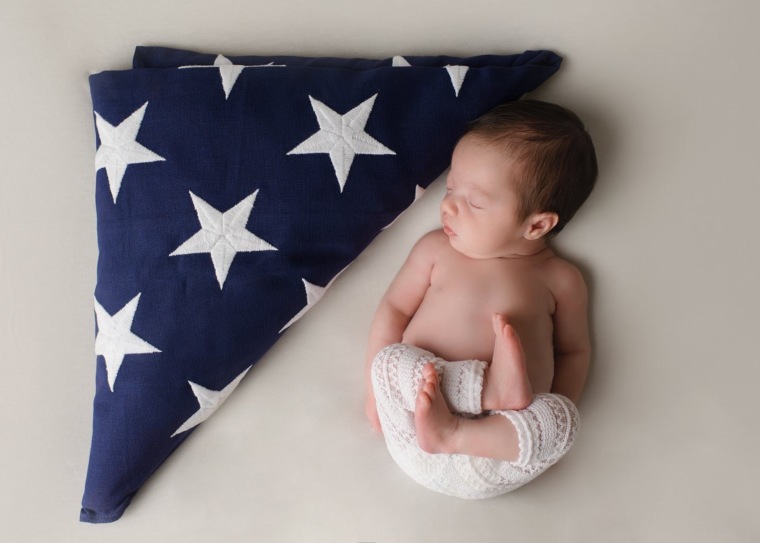 "I wanted Christian's newborn pictures to be patriotic in a way,'' she said. "I wanted to capture as much of Chris's spirit as I could.
"He was extremely devoted to the Army and his country. I thought nothing could be more fitting for her photos and something she can look back on with pride."
Photographer Natasha Price Sewell of NPS Photography shot the moving images of Christian, who was born March 17 and named in honor of her father.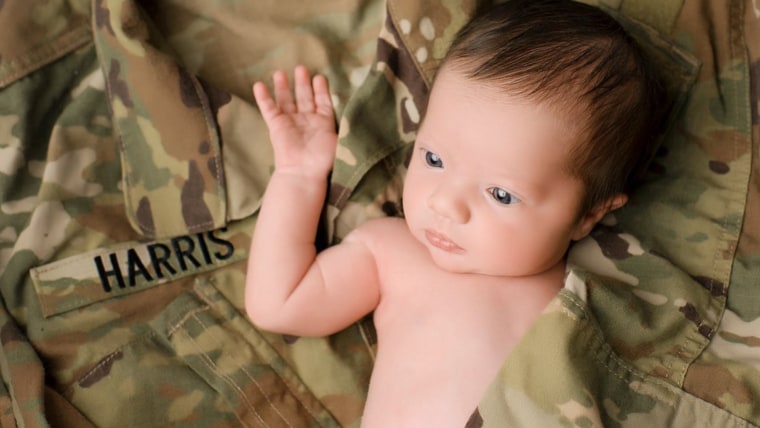 "As soon as I saw the very first preview of the photos, I cried,'' Harris said. "The picture of Christian wrapped with Chris's uniform is my favorite. It makes me feel like he's holding her."
Brittany has made sure to keep her late husband's fellow soldiers close to their family, including using them to help reveal the baby's gender.
She sent a batch of pink confetti poppers to Afghanistan, where they shot them off in front of an American flag to see it was going to be a girl.
Christian's birth last month was a joyous moment that helped Harris heal from the devastation of losing her husband.
"When Chris passed my heart stopped beating, but when Christian was laid on my chest for the first time, my heart started again even stronger than before,'' she said.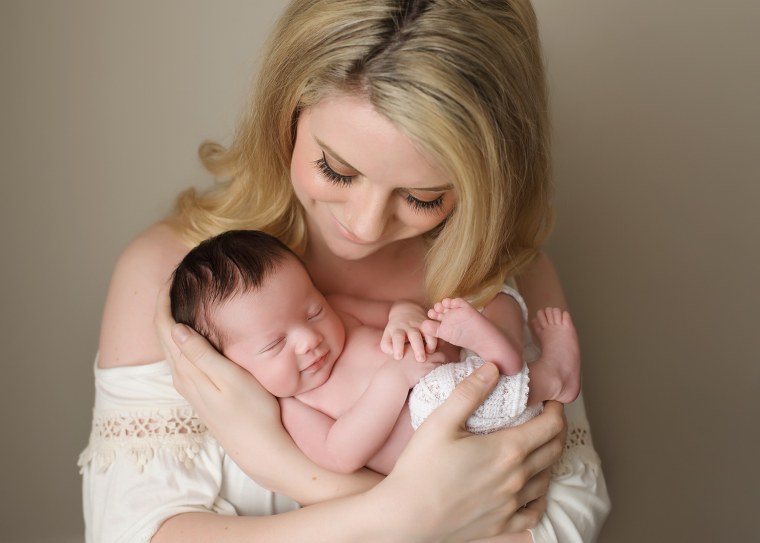 Harris aims to keep Chris' memory alive through their baby girl.
"I want her to light up and smile when she talks about him instead of feeling sad that he's not here,'' she said. "I want her to always brag about who her father was and the sacrifice he made."
Follow TODAY.com writer Scott Stump on Twitter.