Despite being treated with antibiotics multiple times for Lyme disease, Deborah Schlueter still experiences distressing symptoms, like a weakness on her right side and an occasional sensation that a bolt of electricity is spreading through her body. Her lingering symptoms are a mysterious side effect of the tick-borne disease.
Schlueter has been coping with Lyme for 20 years and was likely infected a long time before she was finally diagnosed — what doctors don't understand is why she still has symptoms, even after rounds of treatment.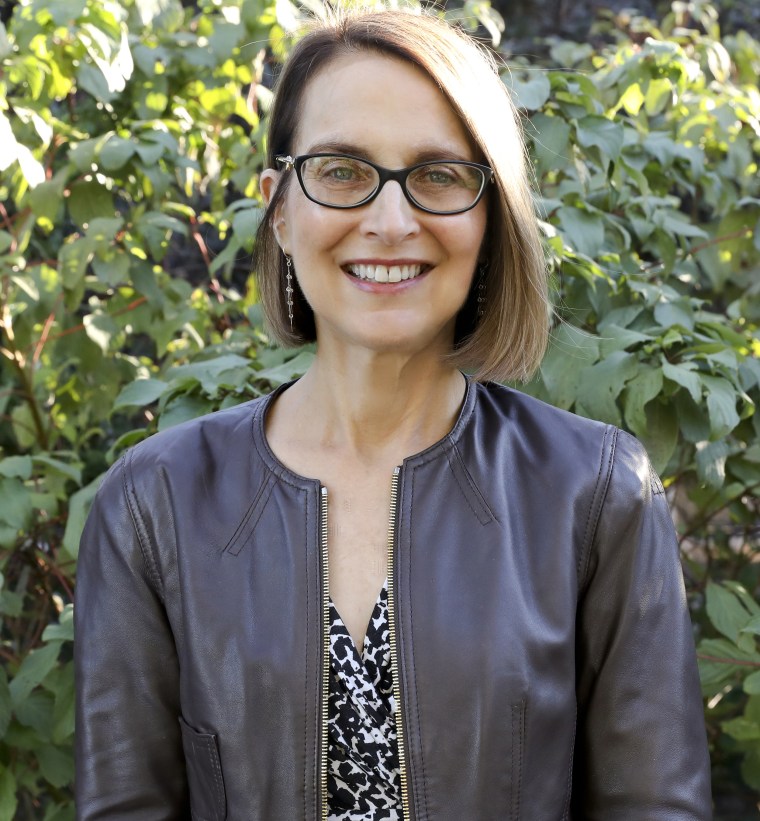 "They don't know if the Lyme permanently damaged my body and immune system or if the bacteria weren't all killed off," said the 57-year-old Manhattan resident. "My Lyme doctor told me that the bacteria can kind of hide from antibiotics. It's a frustrating disease."
There is an urgency to improving blood testing methods for Lyme infection and treating its aftermath: Each year, approximately 30,000 cases of Lyme disease are reported to the Centers for Diseases Control and Prevention by state health departments and the District of Columbia. But, according to the CDC, this is most likely an underestimate of the total number of infections caused by the Borrelia burgdorferi bacterium.
Lingering symptoms
For people who do get an early diagnosis and treatment, about 10 to 15 percent continue to have symptoms, a disorder experts call post-treatment Lyme disease syndrome or PTLDS.
Symptoms of PTLDS can include:
profound fatigue
muscle and joint pain
thinking and memory problems
neurological issues
With current tests it's not possible to tell whether a patient's persistent symptoms are related to a treatment failure that left bacteria behind or damage to the body that remains even after all the bacteria are obliterated by antibiotics.
"That is something we do not understand," said Kim Lewis, University Distinguished Professor and director of the Antimicrobial Discovery Center at Northeastern University. "It's a very significant proportion of people to have this unlucky consequence."
Lingering symptoms are far more likely in people — like Schlueter — who get diagnosed and treated long after they were infected by a tick bite, Lewis said.
Without knowing the cause of a patient's symptoms, doctors can't prescribe the right treatments. Recently, the CDC reported that patients, rightfully or wrongfully, diagnosed with chronic Lyme have been harmed by massive doses of incorrect treatments.
A more accurate test
That may change as more researchers grapple with the problem.
Multiple centers are searching for a more accurate Lyme test, one that detects traces of the actual bacteria in the blood, rather than antibodies. If the test can more accurately diagnose Lyme early on, it might help researchers get a better understanding of what's going on with people who have PTLDS, said Dr. Paul Fiedler, chair of pathology and laboratory medicine at the Western Connecticut Health Network.
Western Connecticut scientists are developing a test that would check blood samples for four genes specific to the Lyme bacteria. The next step would be to see if signs of the bacterium can be detected in patients who were treated, but still have symptoms.
"We have found many of our patients in our pilot study at six weeks still had the organism in their blood," Fiedler said. "We want to follow them out from six weeks to a year to see if the persistence of these genes in the blood correlates with symptom persistence."
For patients with chronic Lyme, other tests on the horizon will use blood markers that distinguish between on-going infections and autoimmune syndromes kicked off by the initial infection.
T2 Biosystems, a biotech company in Lexington, Massachusetts, is working on a test that would diagnosis Lyme at an earlier stage than the current regimen suggested by the Centers for Disease Control and Prevention.
"Once we get it approved for early stage Lyme, clinical studies should be done to evaluate and hopefully better understand the biology of late-stage Lyme disease," said Thomas Lowery, chief science officer at T2 Biosystems.
Ongoing infection or immune response?
At Columbia Medical Center's Institute for Human Nutrition, researchers are looking for blood markers to help distinguish between symptomatic people who have the bacteria in their systems and those who are no longer infected but still have symptoms caused by an autoimmune response that was kicked off by the original infection.
"We are characterizing the immune response through the entire spectrum of Lyme manifestation," said researcher Armin Alaedini, an assistant professor at Columbia Medical Center, New York.
Differences in the proteins spewed out by the immune system might signal whether a person's symptoms are related to an ongoing infection or to an autoimmune syndrome, said Alaedini.
Knowing what is going on in the body will help scientists come up with therapies that work better, Alaedini said.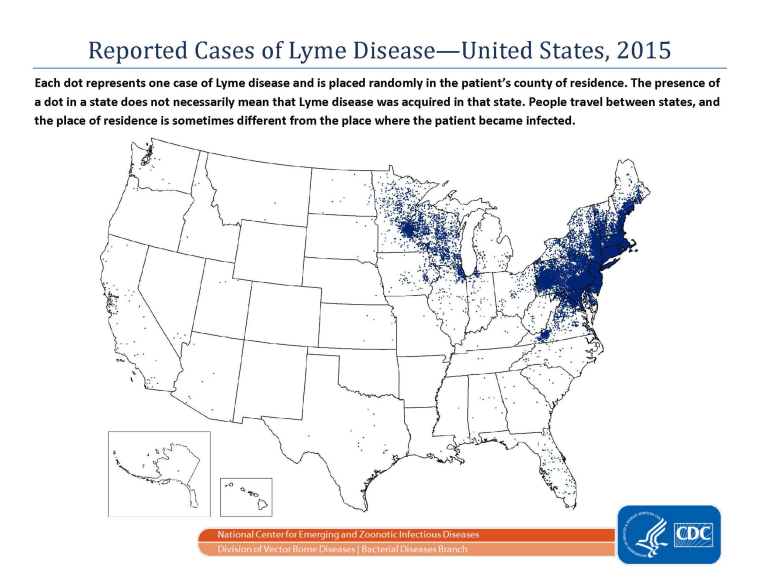 In the meantime, as prime tick season heats up — more people are bitten between May and August than any other time of year, the CDC reports — scientists like Lewis at Northeastern are looking for better treatments for early Lyme so that fewer people end up with long-lasting symptoms.
"About the time my group got involved, a number of others started to enter the field," Lewis said. "Now there are quite a large number of labs around the country working on Lyme."