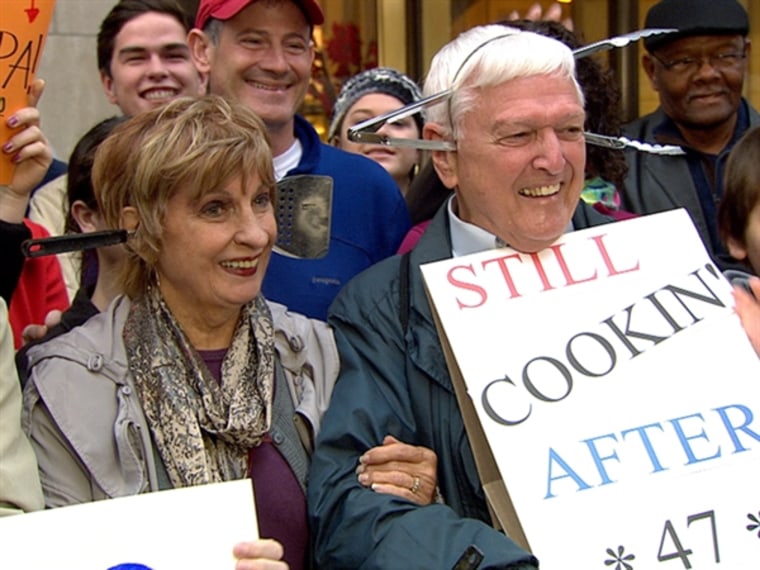 It wasn't their birthday, they weren't on spring break and they hardly said a word, but thanks to these lovebirds, we now know what marriage looks like after 47 years. Apparently it's kooky, in an amorous sort of way.
Meteorologist Maria LaRosa took a few moments this morning to introduce America to a pair who, in our humble opinion, raised the bar for plaza headgear.
Note to viewers coming down to the plaza this week: if you plan to wear kitchen utensils on your head to illustrate your love, spice racks and KitchenAid mixers will be required to wrest the title from these two.
Ian Sager is TODAY.com's editorial supervisor. He'd happily wear most – but not all – kitchen utensils on his head to mark his upcoming wedding anniversary.