Halloween is still a few days away, but Studio 1A is already getting spooked.
TODAY's Dylan Dreyer was in the Orange Room Sunday when a werewolf slowly crept up behind her.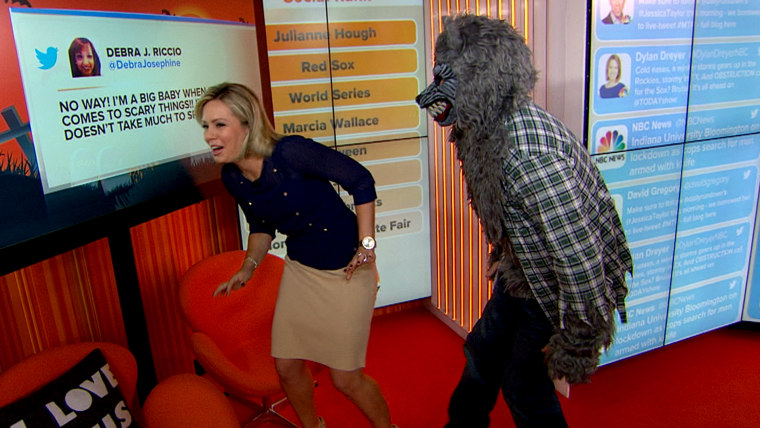 She played it cool at first, trying to continue with the broadcast despite seeing something out of the corner of her eye, but as she turned back to the screen she said, "I feel like there's something going on..."

Sure enough, she turned back to see the werewolf moving in on her! She tried to duck out of his way but was blocked by the screen in the Orange Room. 
That wasn't the only surprise. The werewolf removed his mask to reveal his true identity -- it was her husband Brian!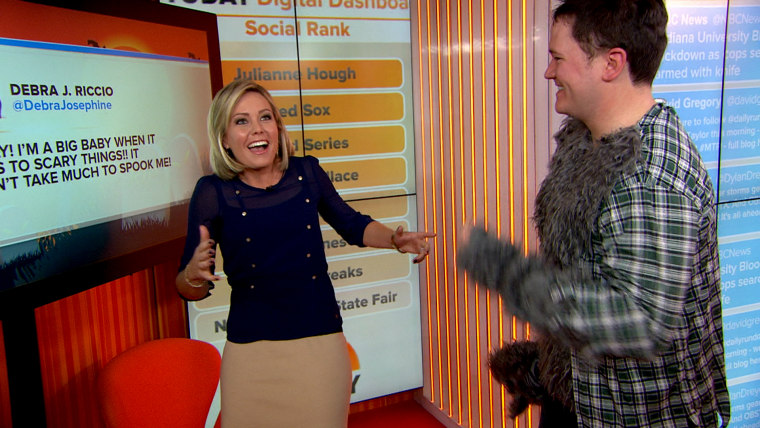 "That's the phone call you got yesterday. That you were being all sneaky about," she said. 
"Maybe," he smiled.
Dylan took a moment to recover from the Halloween prank before getting on with the show. "My heart's kind of racing right now," she said.