As fans debated whether Oscar host Seth MacFarlane was sinking or swimming during Sunday night's show, he could have looked to one star for coaching.
Olympian Michael Phelps dropped by TODAY on Monday and said if he could mentor anyone, it'd be a funnyman.
"I like comedians a lot, so I think comedians would be fun to be able to put them in a pool," he told TODAY.com. "To have the jokes, to keep it kind of light...That would be fun."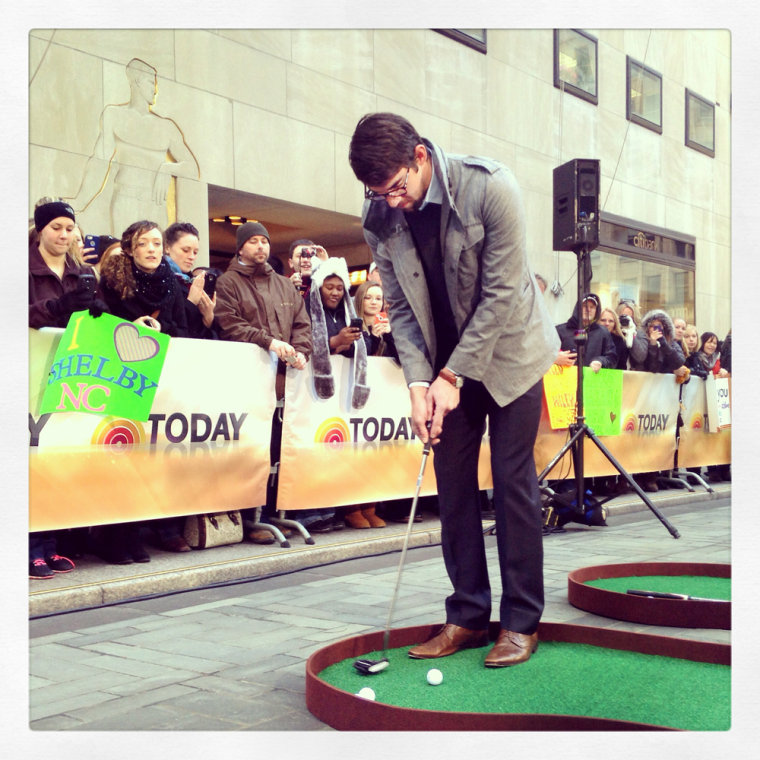 The champion swimmer, who showed off his golf skills on TODAY, also dished on what he's listening to these days. While he listed "Thrift Shop" by Macklemore and Ryan Lewis as his current most played, he says he's also gone back to the archives.
"I started going back to old school, with Biggie and Tribe Called Quest."
MacFarlane's Oscars song-and-dance number hasn't made the cut...yet.