Whoa! Did you see that?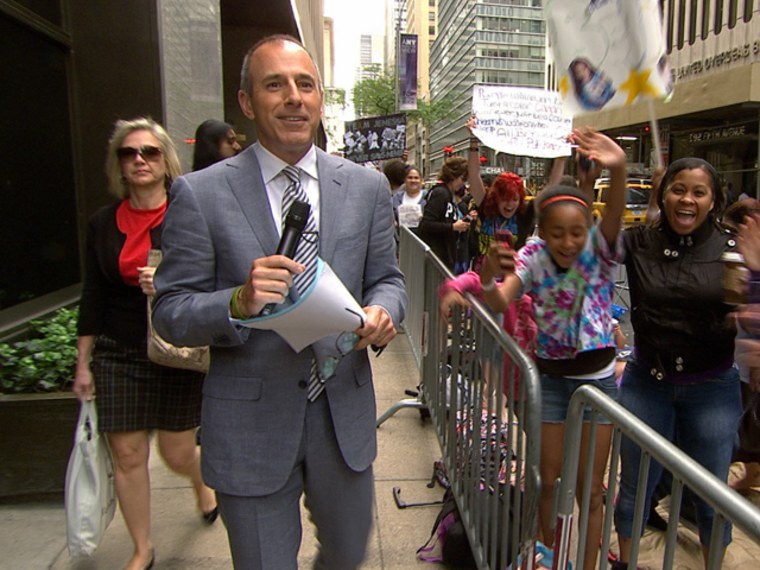 If you blinked, you may have missed a dead ringer for Hillary Clinton stroll by Matt today. He was down in the plaza, chatting to hordes of screaming Bieber fans when a doppelgänger for the former first lady and current secretary of state coolly walked by, looking like she had people to see and places to go (the Situation Room, perhaps?).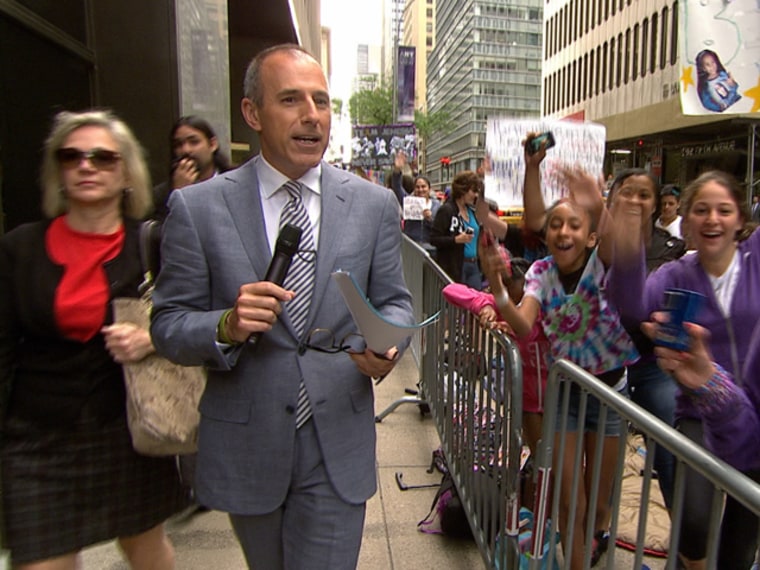 Maybe when you're as busy as Hillary is, you're immune to Bieber Fever.
Julieanne Smolinski is a TODAY.com contributor. She is also immune to Bieber Fever, but not Clintonpox.