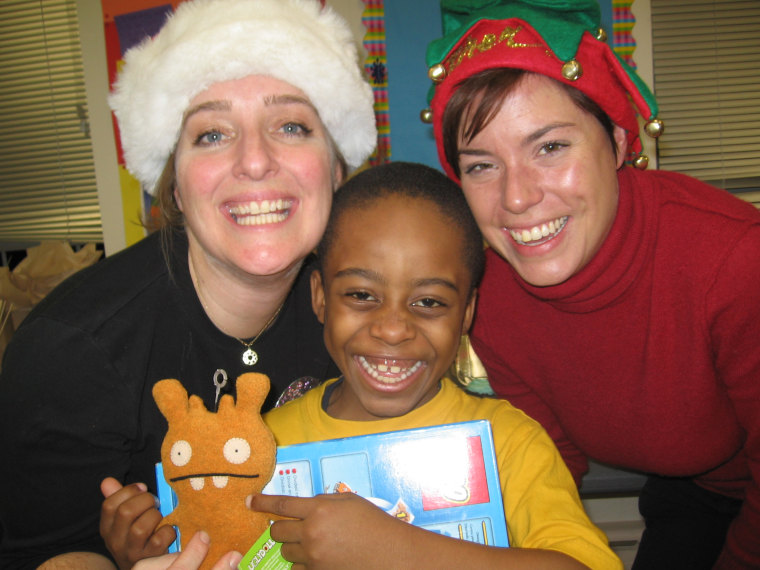 The items collected during the TODAY Toy Drive reach millions of children and teens in need across the country. You can be part of making this year's toy drive a success by donating online at amazon.com/todayshow.
Throughout the holiday season, we will spotlight specific charities that have benefited in the past from your generous donations. This week, we are showcasing Project Sunshine and the amazing work they do to support children and families facing medical challenges.
The Holiday season is a particularly difficult time for children fighting illness in a hospital, and extremely stressful on the families caring for them. The TODAY Toy Drive donations sent to Project Sunshine'smedical facility partners across the country help bring a little light into young patients' lives and ease a little bit of their worries.
"Each holiday season, Project Sunshine is able to touch so many lives by distributing these wonderful donations to children and families who are struggling with medical challenges and financial burdens," says Beatrice Kernan, Executive Director of Project Sunshine. "Many of the caregivers do not have the time or means to shop because of the demands of their child's hospitalization and illness. Their thanks are bottomless when they find they can bring joy and take part in the holidays."
For many of the children, these toys are the only gifts that they receive during the holiday season. Not only do they bring comfort and joy, but they also make a huge impact by taking away the stress, fear, and trauma of being in a hospital.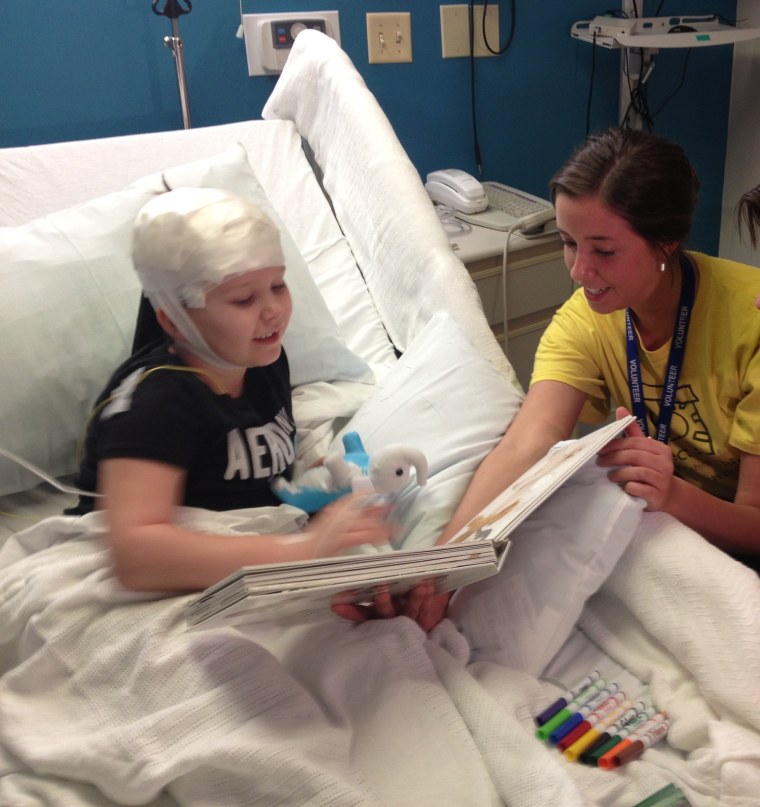 Project Sunshine is a nonprofit organization that helps these young patients and their families year-round with free educational, arts, recreational, and social service programming. Founded by a college student in 1998, the organization has grown tremendously with programming now in 175 cities across the United States and in four international locations: Canada, China, Israel, and Kenya. Project Sunshine coordinates with 310 hospitals and medical facilities to deliver programming to 100,000 children and their family members each year. The patients range from ages 2 to 18, and are being treated for illnesses including but not limited to cancer, cystic fibrosis, diabetes, autism, psychological disorders, HIV and cerebral palsy.
Project Sunshine recruits and trains a corps of 15,000 dedicated volunteers who work onsite with these children, selflessly devoting their time to develop custom-tailored programming. The work that they do plays a major role in alleviating anxiety and restoring a crucial sense of normalcy to the pediatric healthcare environment. Their arts, crafts and journal writing activities, for example, allow young patients to creatively express themselves and their feelings. The Sunshine Chefs program focuses on teaching the children and their families how to cook and enjoy meals with nutritional recipes. Project Sunshine's Book Buddies and Book Club programs foster literacy by bringing in volunteers and acclaimed children's authors to read with the children in the hospital setting, making it more fun and engaging.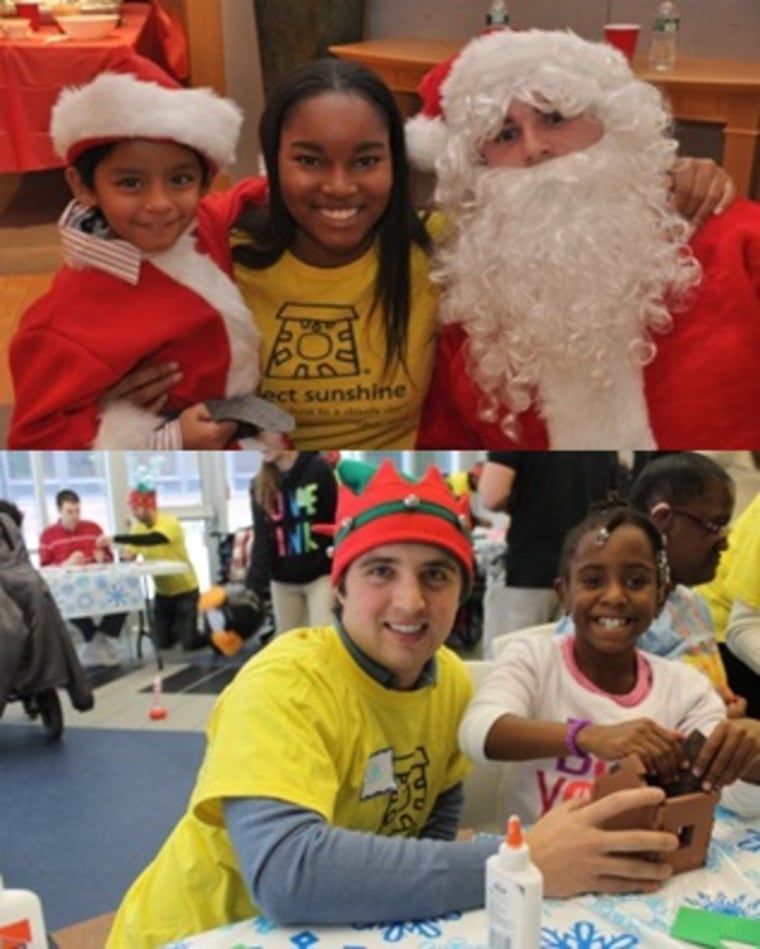 Then, each holiday season, the donated toys are typically given out during a Project Sunshine Party Time program, when volunteers transform the medical setting into an atmosphere of joy and hope. Young patients and their families are invited out of their hospital rooms and into a Winter Wonderland, where they can enjoy holiday-themed games, festive arts and crafts, face painting, a photo booth, and Sunshine Chefs cooking activities. As the celebration comes to a close, the children are thrilled to receive the special toys from Project Sunshine volunteers.
"There is nothing better than being able to bring a new toy to our kids and see their faces light up," the Director of Patient Programs at one of Project Sunshine's partner medical facilities recalled. "Project Sunshine knows as much as I do how beneficial a smile can be to patients going through this process."
The TODAY show toy donations show children that the hospital is not always a scary place. Project Sunshine is so grateful to the TODAY show and its generous viewers for helping to make this holiday transformation possible for thousands of brave young patients. For more information about Project Sunshine, please visit www.projectsunshine.org.