1. Hannah Anderson spoke out for the first time since her abduction Thursday, thanking supporters and rescuers, and offering an explanation for the texts and letters she exchanged with her captor, James Lee DiMaggio.
The 16-year-old said that her late mom, who was killed by DiMaggio, instilled in her a strong spirit that has helped her cope.
"In the beginning, I was a victim," she said. "But now, knowing everyone out there's helping me, I consider myself a survivor instead."
2. Bradley Manning, who was sentenced Wednesday to military prison for leaking secret government documents, revealed in a statement to TODAY that he intends to live out the remainder of his life as a woman.
"I am Chelsea Manning. I am female," she wrote. "Given the way that I feel, and have felt since childhood, I want to begin hormone therapy as soon as possible. I hope that you will support me in this transition."
3. Kerry Sanders introduced us to Randy and Heidi Martin, a Florida couple who sold their house and all of their belongings so they could travel the country – to show their children all 50 states.
"Seeing all of America and seeing just how good people are in America, and the different regions and cultures," Heidi told TODAY. "I just wanted them to see what it's founded on."
4. It's a girl! Harper Estelle Wolfeld Gosk made her show debut this morning, napping contently in the arms of her moms, Jenna Wolfe and Stephanie Gosk.
"This is the greatest gift," Jenna gushed. "Anyone who's a parent understands what I'm talking about."
5. We want to see your back-to-school photos. Whether they're adorable, awesome or awesomely awkward — send 'em in!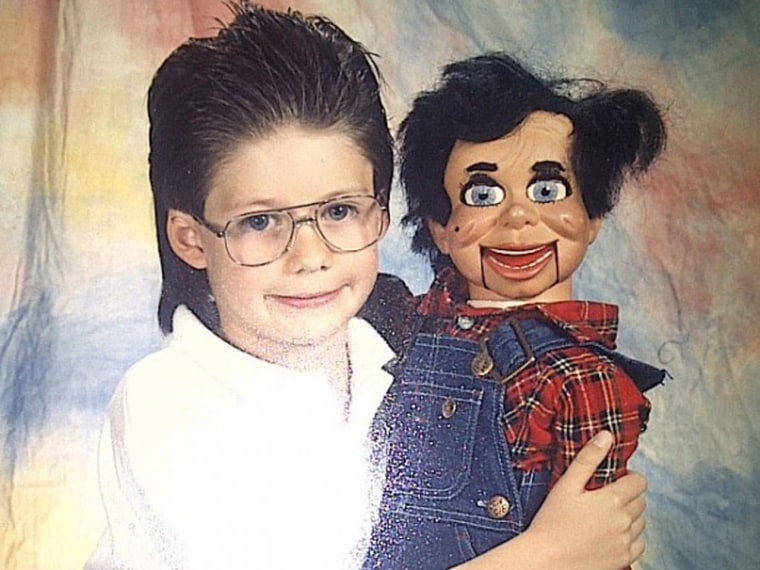 Tomorrow on TODAY: Nancy Kerrigan addresses her brother's conviction in the death of their father for the first time.
And that's TODAY's Takeaway!