The bidding has closed -- and thanks to the generosity of TODAY's anchors and viewers alike, the TODAY Tag Sale has raised a total of $9,551.26 for charity.
The sale began last Wednesday when the TODAY anchors put some of their most prized mementos up for auction, including an Olympic torch Ann Curry carried at the Salt Lake City games in 2002; autographed Kathie Lee and Hoda bowling pins, and Lester Holt's bass guitar.
So how did each of the anchors' generous collections of mementos do in the bidding? We'll break it down for you by the numbers:
Matt Lauer: 40 bids, $1,277.77
Ann Curry: 38 bids, $3,000
Al Roker: 23 bids, $525
Natalie Morales: 28 bids, $202.50
Savannah Guthrie: 53 bids, $305
Kathie Lee and Hoda: 31 bids, $660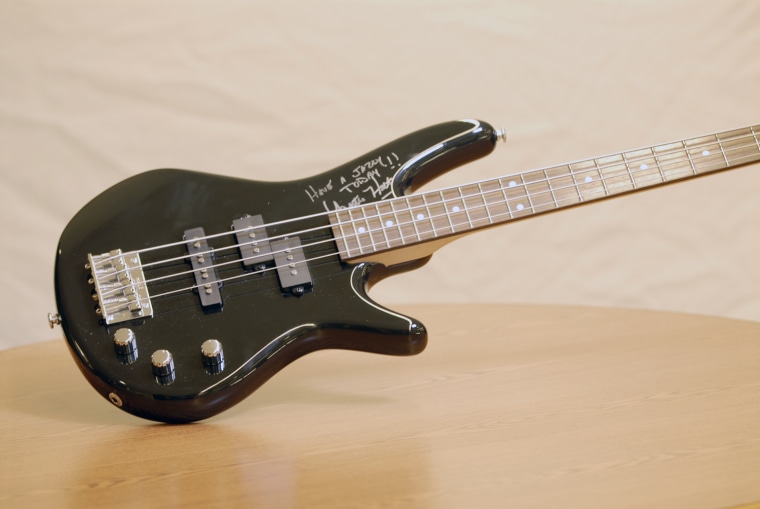 Kathie Lee Gifford: 36 bids, $660
Hoda Kotb: 37 bids, $565.99
Lester Holt: 36 bids, $1,525
Amy Robach: 27 bids, $300
Jenna Wolfe: 33 bids, $570
All of the money was collected through an eBay charity auction and went directly to the Salvation Army. Thanks to everyone who bid -- and to our magnanimous TODAY anchors!
Related video: How to make your tag sale a success
Related slideshow: See what the TODAY anchors put up for auction (bidding has closed)