By Chelsea Damberg, Weekend TODAY
Remember the holiday picture your mom snapped before you were ready?  The one with tears streaming down your face on Santa's lap, or the one of you dressed in pink bunny pajamas?  It is like family photographers get a free pass to every funny holiday experience.  But the funniest of photos seem to make the best memories for years to come.  We love looking through your pictures filled with holiday cheer.  But we can't resist the ones that make us laugh.  After all, a giggle at a photo is spreading holiday cheer!
TODAY's Life Illustrated wants to see more of  your holiday cheer.  Send us your favorite holiday moments to TODAY's Life Illustrated or using twitter #MyLifeToday.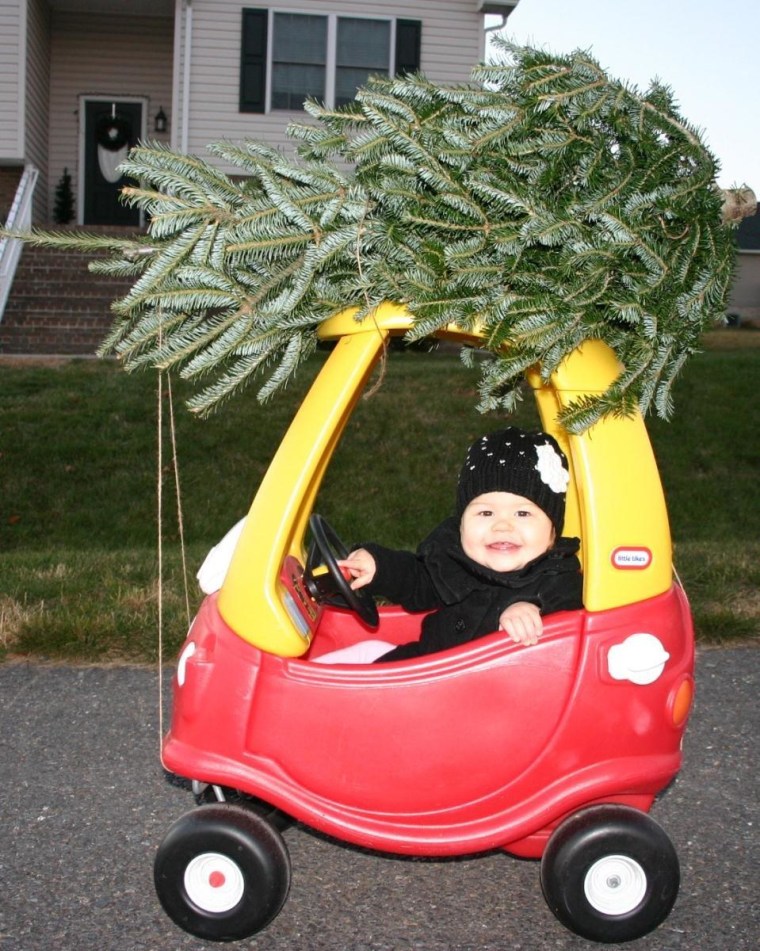 'Tis the season for a "little" tree shopping!  - Kristi Strine (Broadway, VA)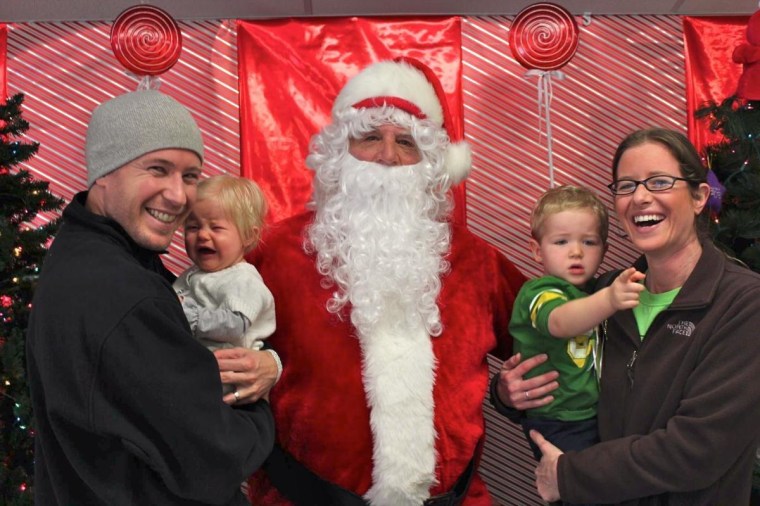 "Timothy and Casie Jones with our son, Greyson (who is pointing and saying:  "that way...that way!!!"), and our daughter, Daelyn.  Her expression is self explanatory.  Everything was going fine until sitting Santa stood up." - Casie Jones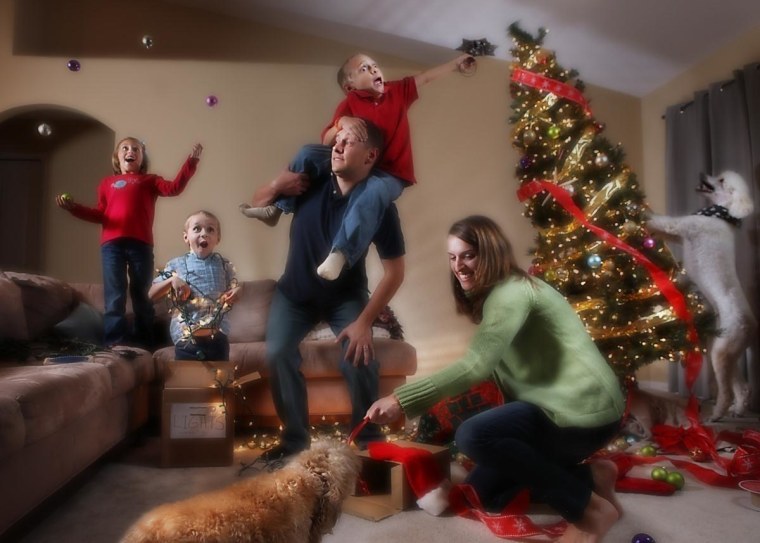 "Decorating the tree, Morabito Style." – Christina Morabito (Cape Coral, FL)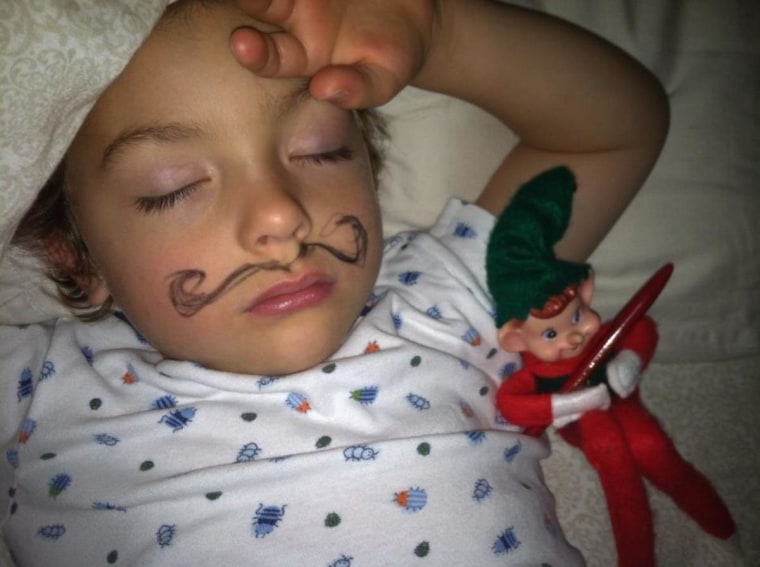 "Chris the Elf had a little too much fun last night. All three children in our house woke up with mustaches." – Jenn Blessing (Frederick, MD)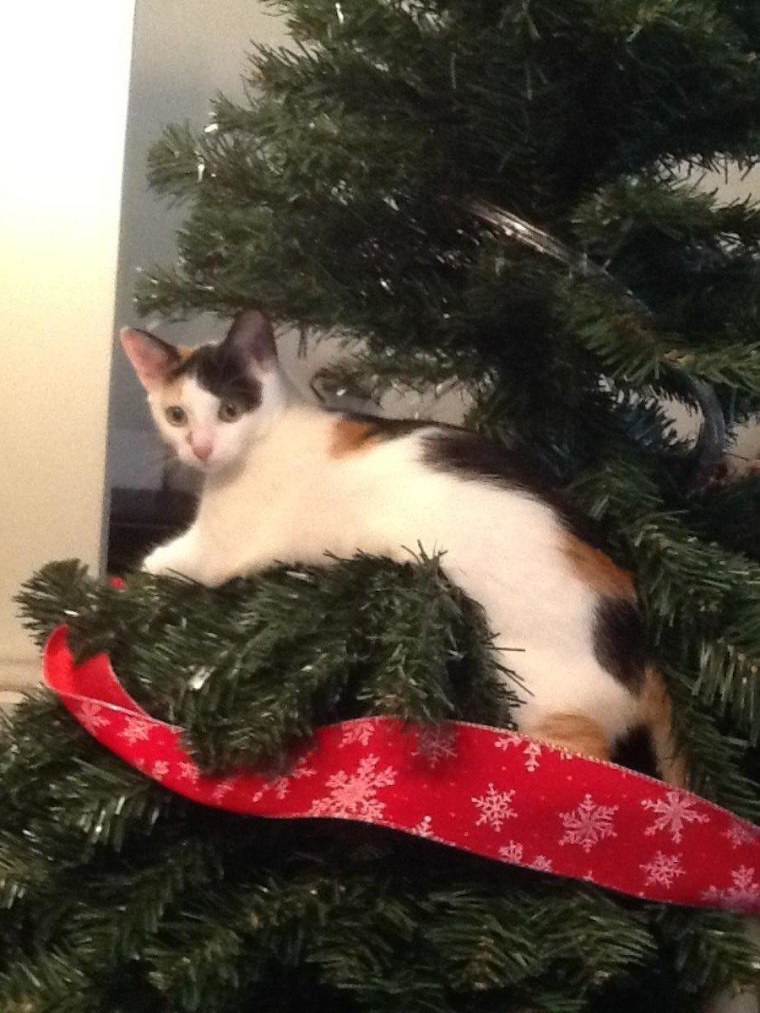 Sookie, my 4-month old rescue kitten, believes the Christmas tree is a large toy. All (soft) ornaments have been thrown off, and she rearranges the ribbon frequently. – Adrienne DeBoucher (Port of Spain)