by Chelsea Damberg, Weekend TODAY
The holiday season has come and gone, but around certain parts of the country, the snow is continuing to fall.  Winter kicks into full gear for the next few months and you know what that means…snow days! Whether you're sipping on a hot chocolate, building an igloo or watching your pets disappear in the snow, winter can be filled with activities.  Send us photographs of your favorite ski trip, sledding route or snowy activity and we may use it  on an upcoming edition of TODAY's Life Illustrated.
Submit your pictures to TODAY's Life Illustrated, or tweet your photos using #MyLifeToday.
We love to see your pets celebrating the season.  Take a look at what some of our viewers submitted of their plucky pets!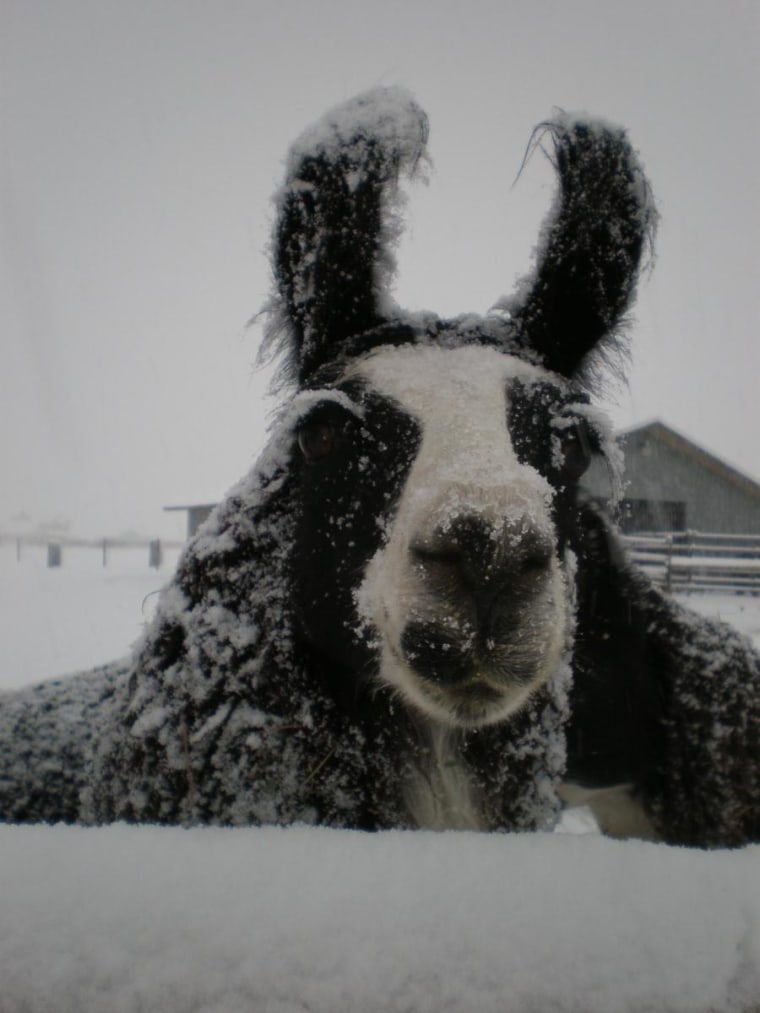 "Augusta enjoying winter." - Karen Harris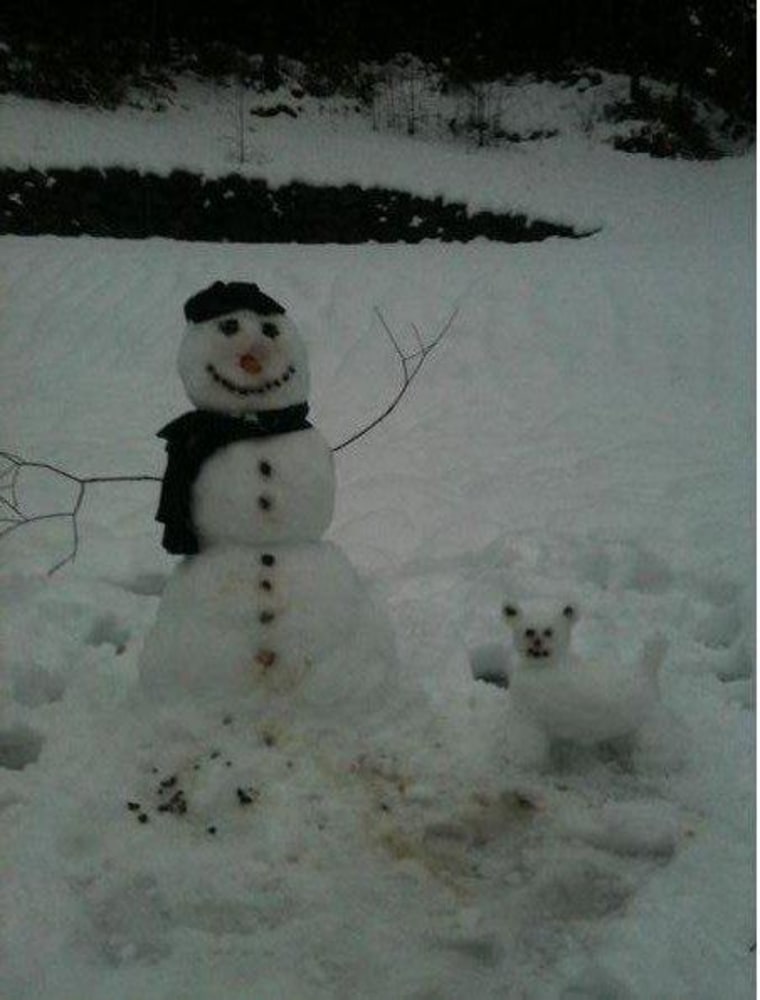 "We just got hit by over a foot of snow. This is the first snowman that I have made since I was ten and this is my first snow dog . I was trying to imitate me and Annie, the dog that I adopted from the Kitsap Humane society ." - Adrianne Buckner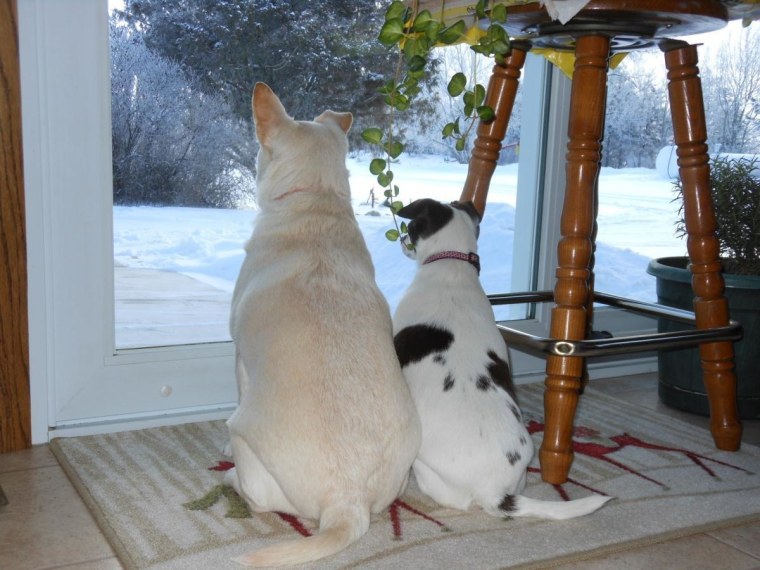 "Waiting for warmer weather!" - Pam Rasmussen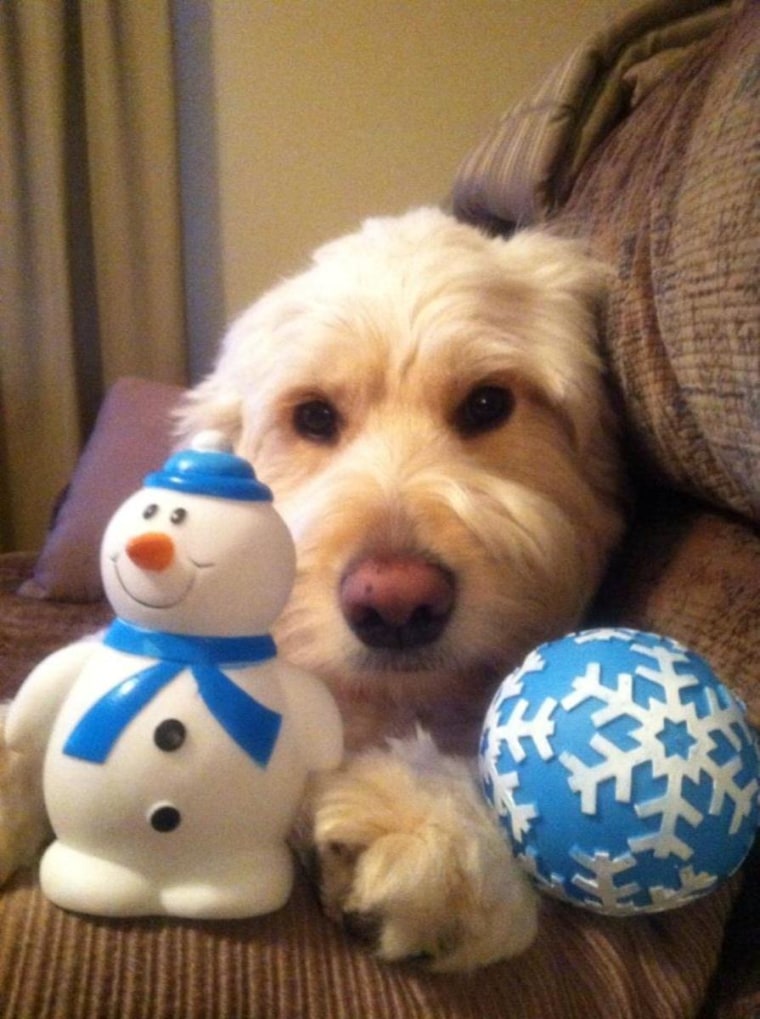 Rigby, a goldendoodle with his winter-themed toys. Thanks, Kelly!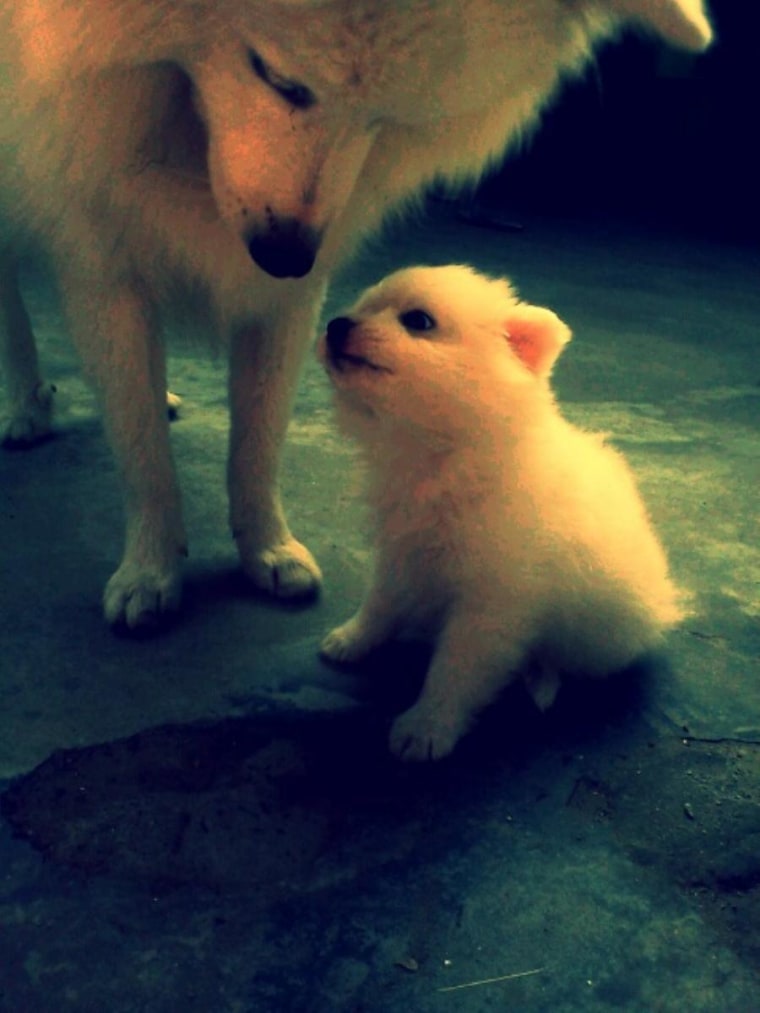 These puppies are too cute to miss... but they could get lost in the snow with their beautiful white coats. Thanks, Ananya!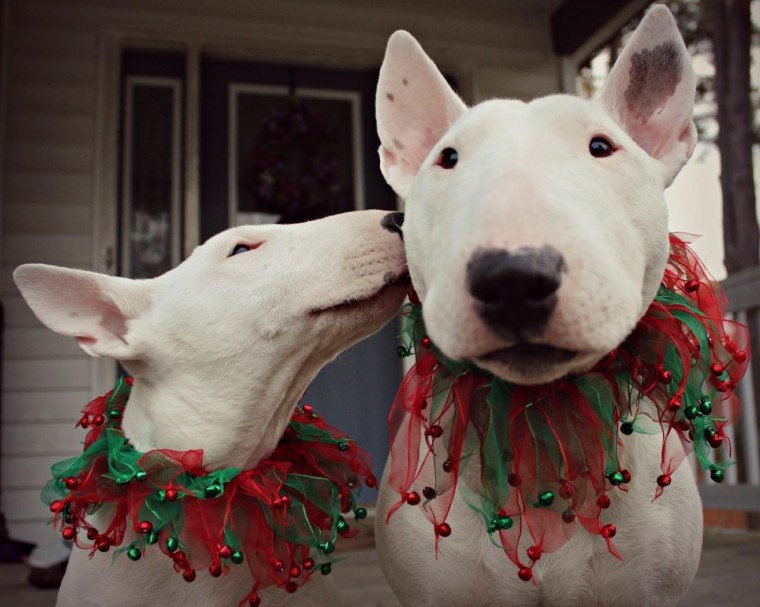 Christmas kisses by Maybelline and Mojo. Finding a friend in the cold weather! Thanks, Virginia! 
Chelsea is a production assistant for Weekend TODAY who was happy that the Northeast saw a snowy holiday season!
More from TODAY's Life Illustrated: