Updated Feb. 7 at 11:45 a.m. ET: Apologies, Windy City fans! Matt and Savannah have canceled tomorrow's Field Trip to Chicago due to expected bad weather. We hope to reschedule the event soon.
Find out on Monday morning where our anchors are headed next.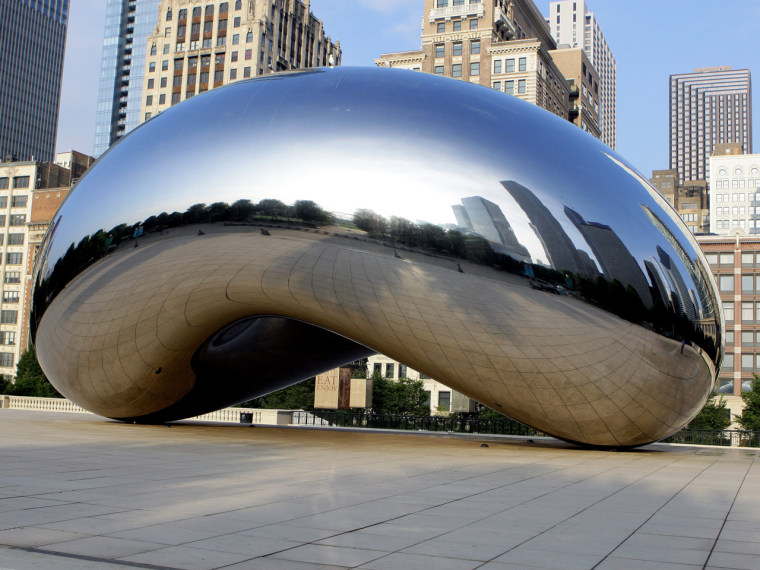 Original post: Friday field trips are under way! TODAY announced Monday that the second week's field trip will be, quite fittingly, to the nation's second city: Chicago.
Matt and Savannah will anchor from the Windy City Friday morning, following up Al and Natalie's trips to the dueling Super Bowl cities — San Francisco and Baltimore — last week.
The anchors will broadcast from the plaza at 401 N. Michigan Ave. on the Magnificent Mile.
NBC Chicago asked locals on Facebook Wednesday for recommendations on Matt and Savannah's travel itinerary and, so far, they've been been fantastic.
We've asked TODAY viewers what they love most about the Windy City. The responses, using the hashtag #TODAYinChicago, prove that Chicago is a must-visit destination for TODAY's anchors.
What is your favorite Second City landmark, restaurant, tradition or locale? Get in the Chicago-bound conversation! 
More on TODAY: