TODAY kicks off a new series called TODAY in History, where our anchors step back in time to recreate some of the most famous pictures ever taken. First up: the image from the Beatles' album, "Abbey Road." 
Iconic photo: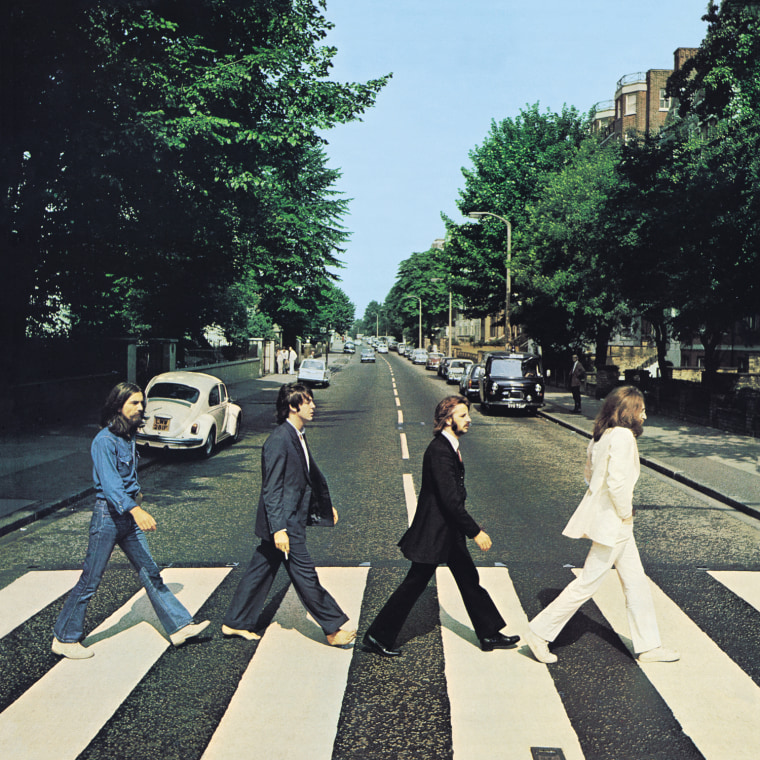 TODAY's recreation: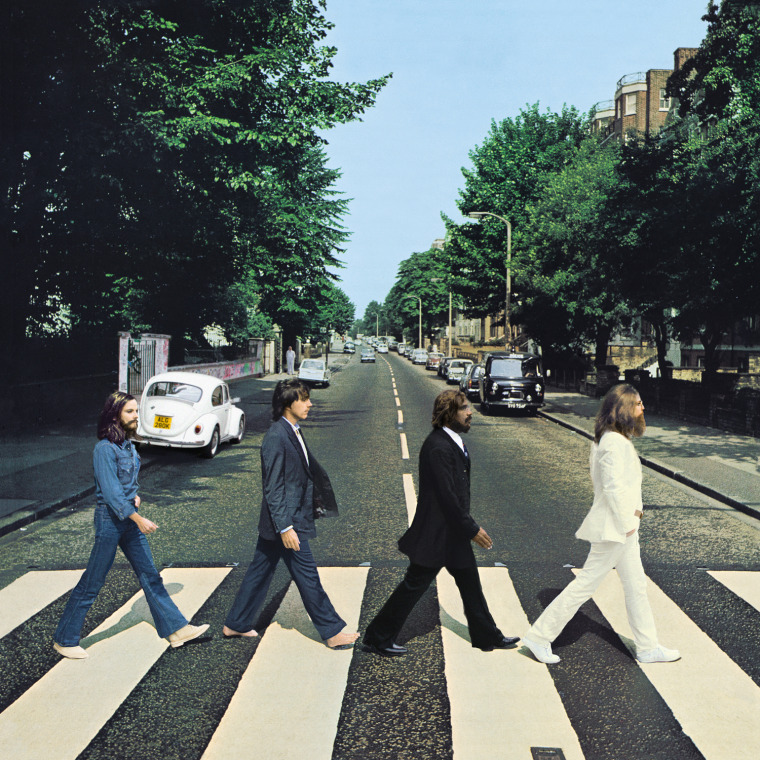 The Beatles' "Abbey Road" album cover may be the most iconic image of the Fab Four. And it almost never happened.
"We had big ideas. We would all hang out and say, 'Yeah, we must go to Egypt, do this picture.' Or, 'We must go to a volcano,'" Beatles' drummer Ringo Starr told Matt about the grand designs for their album cover.
Instead, the group just walked across the zebra crossing outside of their recording studio. The photo shoot lasted only six pictures and 10 minutes.
Matt, Savannah, Al and Natalie had more time to recreate it, luckily.
And they employed a ringer to help them out: Derek Seagrove, who joined the Beatles as one of several unwanted extras in the original Abbey Road picture.
"Being a lot younger in those days and a bit more obstinate, we wouldn't move," Seagrove told Savannah. "So we stood there and we're in the picture."
Seagrove returned to his his spot in the background 43 years later for TODAY's recreation.
An army of wardrobe, hair and makeup professionals turned Matt into Paul McCartney, Al into Starr, Natalie into George Harrison and Savannah into John Lennon. "Or Sasquatch," the bearded co-anchor joked. And photographer Neil Leifer snapped the picture.
Did TODAY's fab four recreate the photo faithfully? Tell us on Facebook, and point out any differences you see!
More on TODAY.com: 
Slideshow: 12 more awesome recreations of iconic images
Fly him to the moon! Al Roker goes out of this world
Natalie and her 'Kid' recreate iconic Charlie Chaplin image
Air Lauer: Matt recreates Michael Jordan's dunking pic
5 best viewer recreations of Beatles' iconic Abbey Road photo