TODAY and Telemundo are teaming up for Viva TODAY, a week-long series celebrating the richness and diversity of Hispanic culture as we head towards National Hispanic Heritage Month.
Beginning Monday, September 1, TODAY will feature special guest co-hosts — including MSNBC's Jose Diaz Balart, Telemundo's María Celeste Arrarás and Jorge Bernal — along with segments highlighting Hispanic and Latino American food, fashion and style.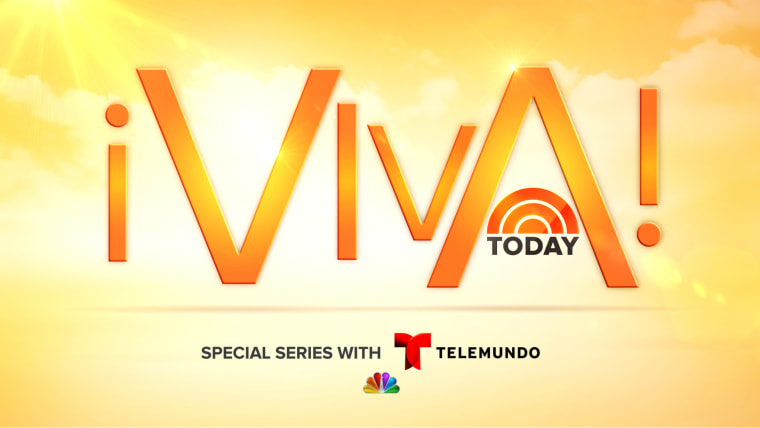 Also tune in next week for appearances by Chef James, celebrity restaurateur Ingrid Hoffmann, meteorologist Irene Sans, and top novela actors Rafael Amaya, Eugenio Siller and Aaron Diaz.
Join the conversation using #VivaTODAY. For more information throughout the week, visit TODAY.com and Telemundo.com.