Forget the Miami Heat — there's a basketball squad out there with a record of 198-5, and its youngest player is 66 years old. They're the Tigerettes, and with the winningest record in the Senior Olympics, they're now on a quest for their eighth gold medal in the games.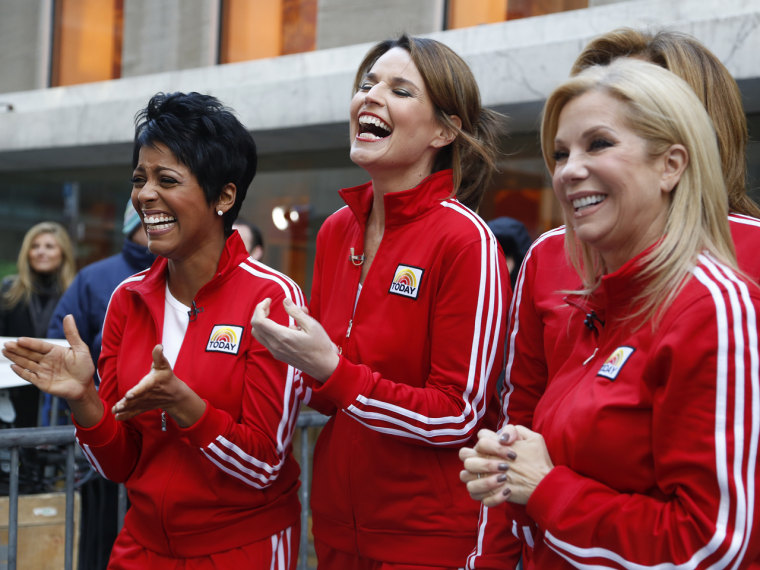 Savannah, Tamron, Kathie Lee and Hoda — also known as the TODAYettes — took on the basketball champs in a two-minute game on the Plaza, and the Tigerettes definitely didn't hold back.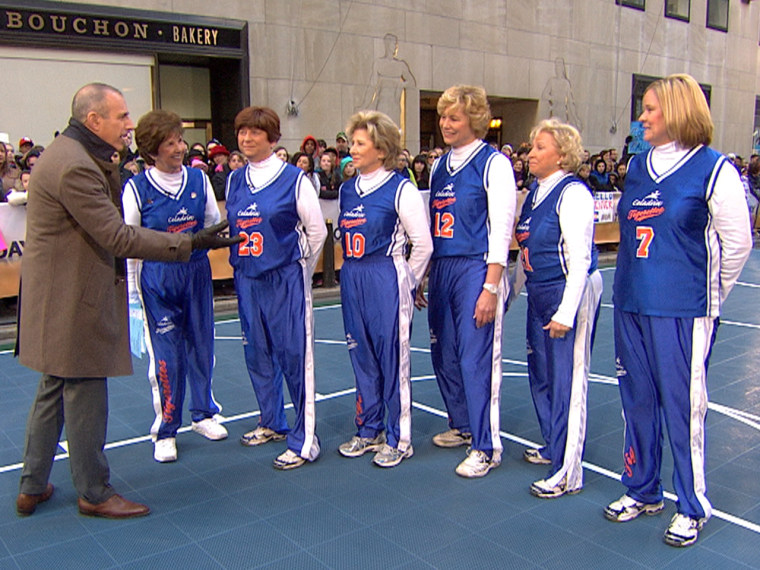 The Tigerettes range in age from 66 to 76 years old, each with varying levels of experience in the sport prior to joining the team. Some picked it up for the first time when they joined the senior league, while others have played their entire lives.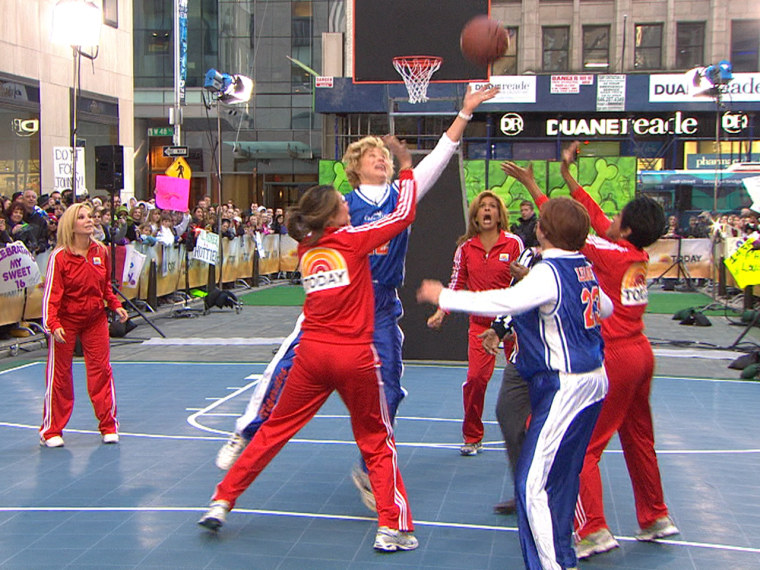 When it comes to the game itself, the ladies said it's not different than any other 3-on-3 game. "We've had black eyes and broken fingers," 66-year-old Nikki Leader explained to Matt. "They throw you all over the court."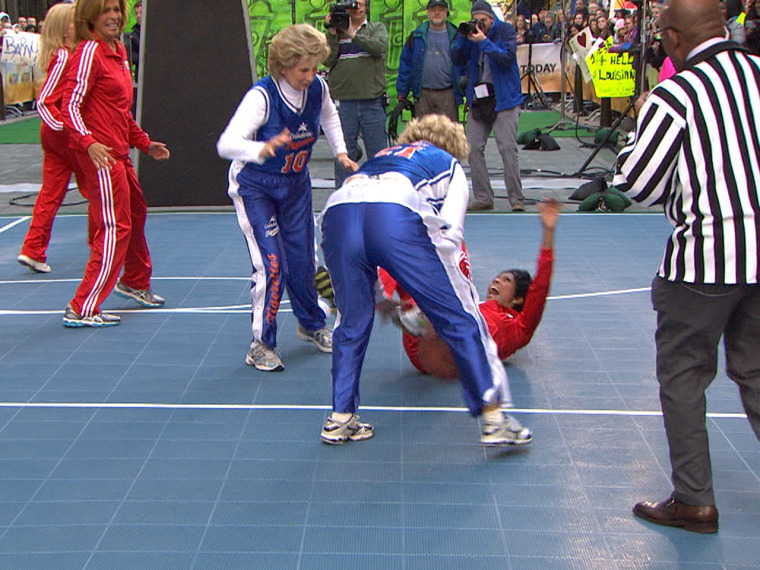 The ladies weren't afraid to put their physicality on display, but said the TODAY team did a good job of keeping up. "Those girls were so energetic and they were really getting out with it," Tigerette Loretta Hill told TODAY.com. "(My favorite moment) was when Tamron fell, and I took the ball from her, she didn't know what to do. She looked lost. It was cute!"
"I loved Tamron's shot (that sailed over the backboard)" Sparacello said. " I told her she could get five points for that and she was so excited. That shows strength!"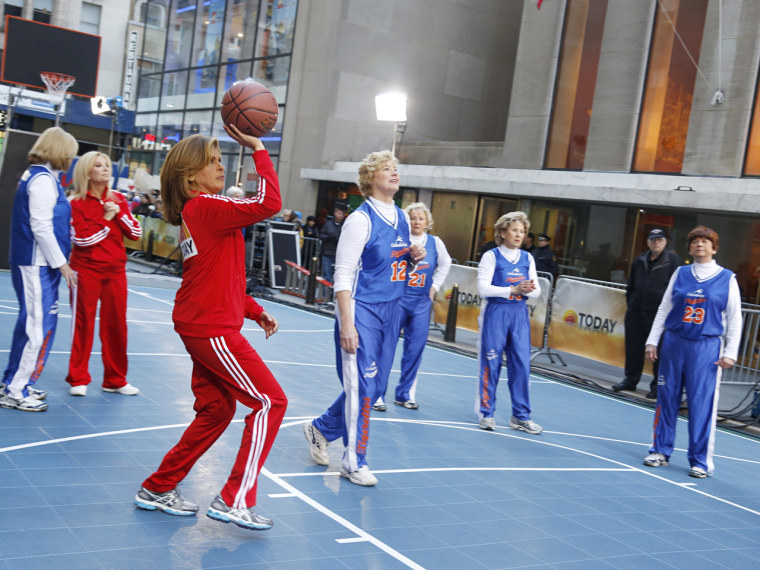 "I think Hoda may have played the best," said 76-year-old Mavis Albin. "She and Kathie Lee played great, and Hoda only used one arm! There wasn't a lot of dribbling happening."
The TODAY ladies may want to stick to their day jobs, though, as they lost the contest 6-0. However, the Tigerettes insist they could have a future in senior league basketball. "We'd love to have them on the team," Hill said. "They're just not old enough!"
More from TODAY.com:
What I wore TODAY: See what guests have been wearing on the show
Co-workers who shared $1M lottery jackpot: 'It feels good'